Android and 5 Best Apps
Android (Operating System) is popular for its extensive and versatile customization potential.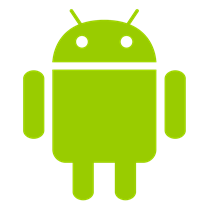 It uses Java language. Its interface is simple, easy and user-friendly. It has a powerful framework which provides its user an adaptive environment. It has numerous apps and an extensive list of widgets used for the customization.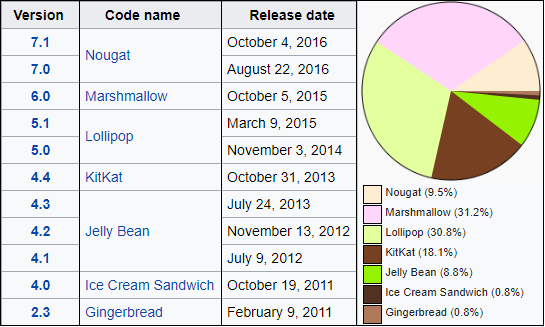 But unless you have a rooted device, you cannot fully control and customize your Android device. It further gives you the ability to modify the core of the Operating System, edit apps, customize settings, install custom mods/ROMs and perform impossible tasks.
5 apps are discussed here, which are worth installing on your Android device.
ES File Explorer
ES File Explorer is a fully featured best files and programs manager app for Android. It has numerous features that no other app can give to its users. It explores Android devices, PCs, and Macs by leveraging LAN, FTP, WiFi, and Bluetooth.

It has all the rudimentary explorer functions and advanced features like Root explorer, Cloud storage client, FTP client, Server, LAN client, Remote Bluetooth, WiFi data transfer, Mount option, Network Streaming, Compression/Extraction, Encryption/Decryption, App manager, Backup, Logger, Cleaner, Net manager, Remote manager, Hosting, Recycle Bin, Storage analysis, Android Tv support, Download manager, Library and Swipe gestures. Name the feature and it has it.

Mx Player
Mx Player is the best powerful media player present for Android. It has endless functions, features, and capabilities.

It provides some useful features that none other media player provides. It works with all the formats and provides the best interface to its users, with all the customization facilities and is totally user-friendly and flexible. It has advanced features of hardware and software acceleration, network streaming, decoder support, processor optimization, swipe gestures, video playback options, audio boost customizable themes. Not only just supporting subtitles, it also downloads them directly from the internet without spending precious time of searching the website and provides compatibility to all its formats and gives customization options for subtitles too.

Xposed framework
It is a rooted app and allows you to get the features of numerous mods and custom ROMs. It is quite easy to install and configure. It has extensive modules that can be downloaded and used for the customization of Android device and the multiple apps installed on it. You can also control your led notification colors from its module.

Users just have to search for the related module and adjust it according to his own desires and good to go. The most charming thing about this is that the size of modules is very minute and these modules replace a lot of heavy apps. Some useful and famous modules are mentioned here
 GravityBox
 Xstana
 Youtube Background Playback
 Youtube Swipe to Seek
 Xled
 Xinsta
 Wifi Password
 One++
 Greenify
 Lucky Patcher
 Whatsapp Extensions
 Bright Lockscreen
 Fake my GPS
 Google Offline Voice

WiFikill
WiFi is one of our most important daily need nowadays, above sex and alcohol. If Internet connection is Slower, we get frustrated. WiFikill provides user control over Wifi network.

WiFiKill is a lightweight rooted app with simple user interface and kills the internet connection for devices on the same WiFi network. Users can also see the list of all the devices connected to the WiFi network, and their data transfer rate and network activities too. It can be used without any user guides. Just hit install and good to go.

Tasker
Tasker stands at the top of the list of automation apps. It is a powerful app that builds a connection in multiple apps, time, location and activity logically.

It uses Android versatility and provides endless functions and features to its users. It triggers and makes things happen either manually or automatically depending upon user's desire. It can do multiple tasks, so covers a lot of others apps and saves space and time. It can be daunting and complex at first but tutorials and examples are available for the beginners to master level. It extends user's control of his/her Android device and its capabilities. You name the issue and it can provide a logical solution to that. For example, auto subscription to the package when it ends, records call time and destinations, turn on the cellular internet when you have weak WiFi signals, turn on Bluetooth and connect to your vehicle when you sit in it etc.
Conclusion....
Do install these apps and use them. I am sure you'll get addicted to these.