Time for another pet caption contest - funding for TARC
Hello animal lovers! I hope you will join me in supporting Tazewell ARC (@tarc), a small, under-funded animal shelter in rural Appalachia that helps hundreds of dogs annually with food, shelter, vaccinations, medical care, home placement and spaying/neutering. The latter is a very expensive process that dramatically helps to reduce over-population, with the goal to push the horrible practice of euthanizing into obsolescence. Please visit the @tarc blog for more information on the myths and lies around that practice.
In this post you will find the evidence of funds distributed from the previous contest (see below - thank you, participants!) and the new contest rules. I am hoping to continue this contest as a regular event, grow participation, and increase the funds we can generate over time.
Easy ways to provide support: Upvote, resteem, and participate in the caption contest below!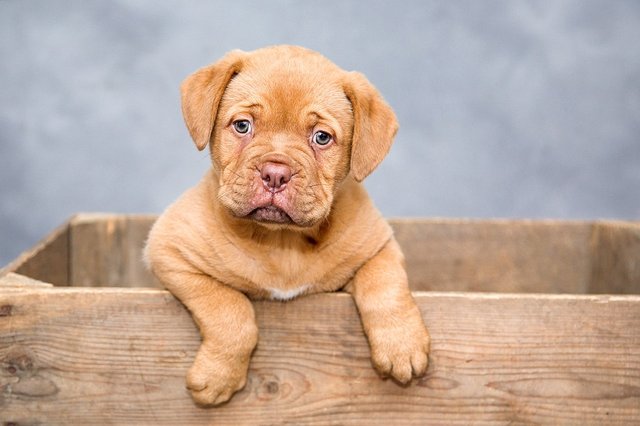 Source: "Dogue de Bordeaux," by vlaaitje, Pixabay
Funds distributed
We raised a little moolah for TARC in the last contest. It's not much, but it's a start!
Here's what we raised:

I had pledged the SBD payout to TARC, so I checked SBD value on the day of payout:

Sigh. It seemed so little. And the organization needs so much. So, instead I sent some fiat via Paypal: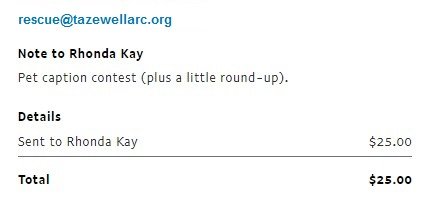 Needless to say, one of the most effective ways you can help is through direct monetary contributions to [email protected]. But the purpose of this post is to make it super simple to help, whether or not you have full pockets. So — on with the contest!

Pet caption contest rules
Participation is simple:
Upvote and resteem this post.
Write a cute, funny, or heart-warming caption for the picture above, before the post payout, and add it to the comments on this post.
Previous contest rewards
Last week the first place winner received a 100% upvote, and the runner-up received a 50% upvote.
"In the lush green-scape ran a fur ball of energy, a snuggle machine skipping towards a long-away and grey-haired friend."
@sircork won second place for his hilarious caption:
"Handle everything in life like a dog. If you can't eat it or play with it, pee on it and walk away."
Thank you again to participants!
Rewards for this contest
I'm switching up the rewards to find out what works best. Here's what we'll do this time around:
Every caption entry gets a 50% upvote.
First place and second place to be named in the next contest post.
SBD to be paid out to TARC.
So, writers and captioneers of all makes and models, look into the puppy's eyes for inspiration and send me your captions.
#fiftywords
participants, this is right up your alley!
Much love,

---
Posted from my blog with SteemPress : https://jaynalocke.com/2018/10/13/time-for-another-pet-caption-contest-funding-for-tarc/
---