TEEF!
Can You Imagine If He Were TRYING To Be Cute?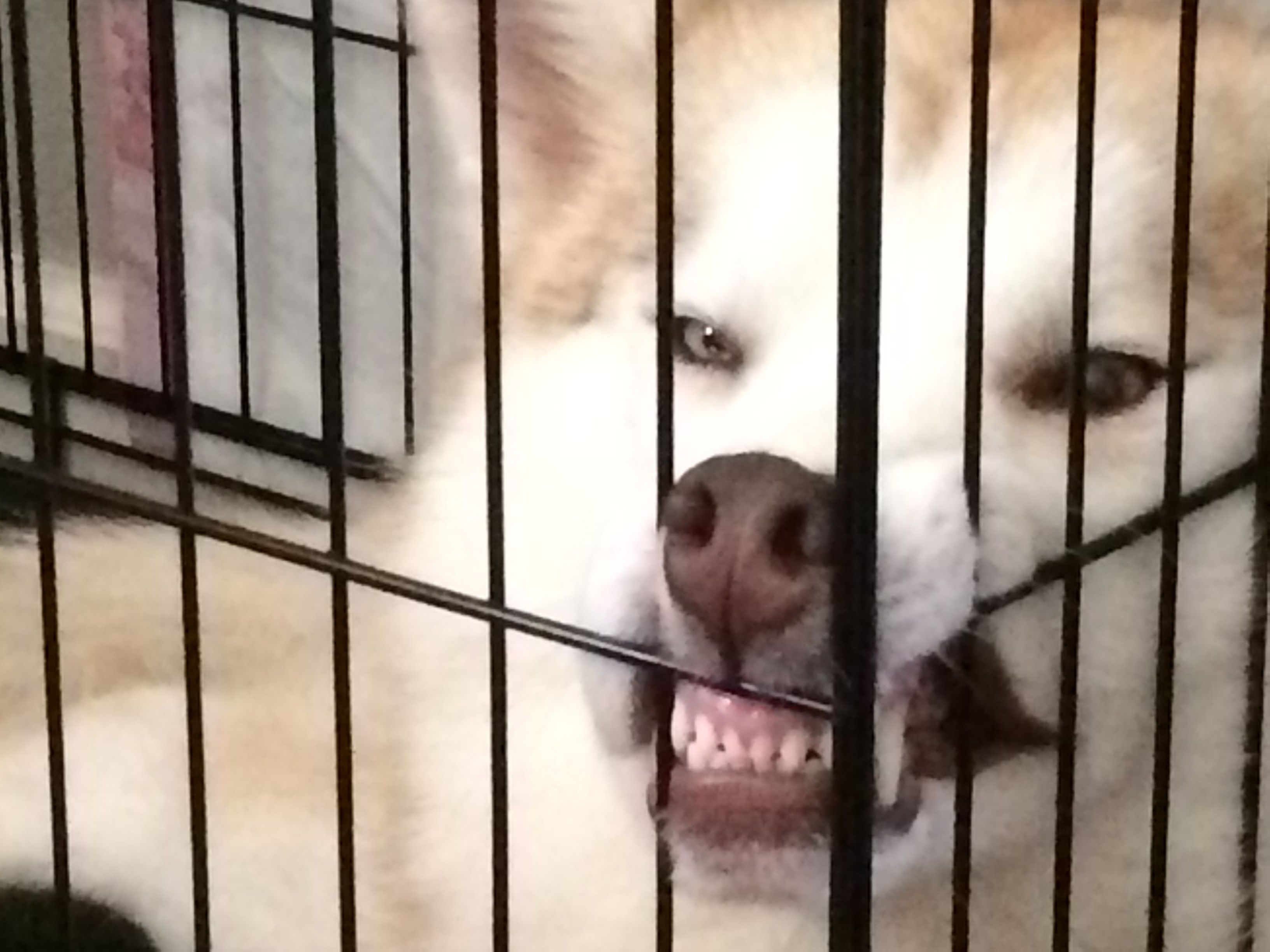 The new huskies are adjusting well to their new home. They LOVE being in their crates, which is a wonderful surprise. I've never had a dog that actually liked its crate, even though so much of the dog training wisdom proclaims that dogs love having a space all their own that's sort of like a den for them.
Job and Bonnie still need to gain some more weight before they can get neutered and spayed (respectively). Bonnie's gained nearly five pounds, but poor Job is lagging a bit.
That would be fine, except that Bonnie is now in heat. Yay.
I've never had a dog in heat before, and it's not a whole lot of fun. There's the mess, of course, but worse than that... there's a neighborhood dog that will NOT leave our yard because he's obsessed with her. He's a Blue Tick Hound (we think) and is one of the sweetest dogs I've ever met. They'd make adorable puppies! But with three huskies and a whole bunch of pet rats, plus two to four people staying at the house, there's just no room for puppies. (And you know we'd want to keep a couple!)
Poor Job is probably a tad sexually frustrated, too. He and Bonnie are half-siblings, but that doesn't keep him from wanting to procreate with her, too.
So... thank goodness for crates! And especially for how much both of them like being in their own spaces.