Breakfast!
It's tranquillity environment to be able to share it with these creatures. A herd of six come for breakfast this morning. In fact, it's their routine.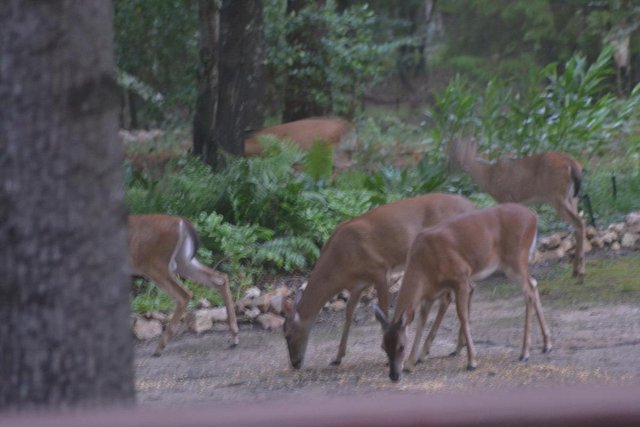 It's fun and peace full to know that they feel safe, not to get killed at our place.
Hope you enjoy the wild lives as we do. Thank you for visiting.