Ms. Ema, the emu.
Ema is our pet! Yes, we had her for number of years now, at least 8 or more. She is very sweet animal. She likes to hang around when she sees me in the garden and always trying to give a helping hands.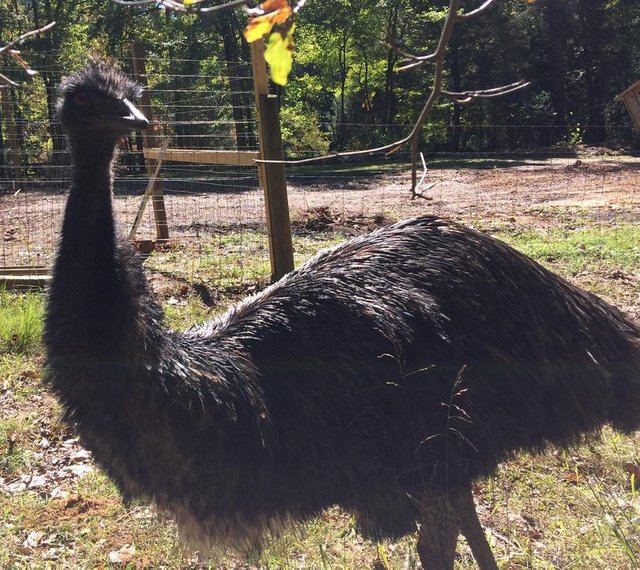 I was trying to prepare a new garden bed for my herbs,of course, Ema was ready to help.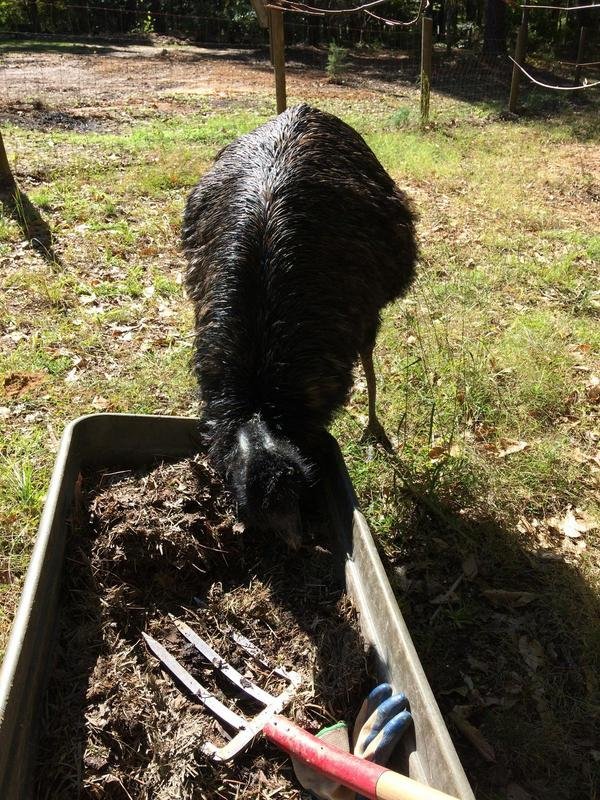 It's always fun to have her keeping me company when I am working in the garden.