Milk chocolate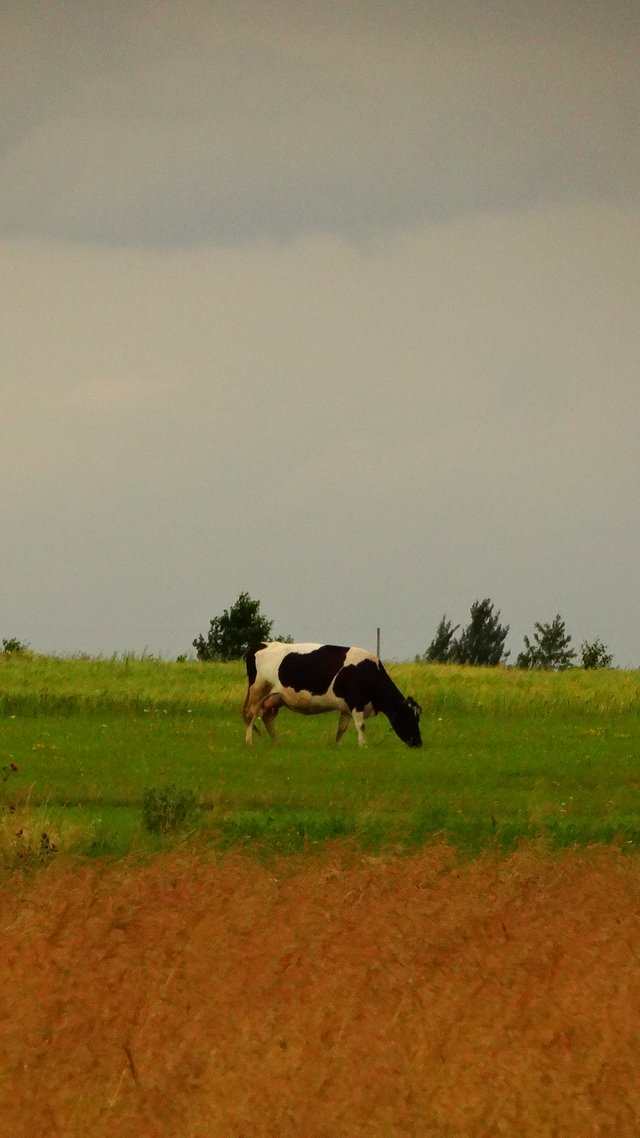 The day was coming to an end. We were going to get in the car and leave when I saw this picture. Yellow wheat was replaced by a green meadow, which turned into a blue sky and the central figure was a beautiful cow.
This picture reminded me of a package of milk chocolate. Where the cow grazes in the alpine meadow.
The sun was already setting, and the distance to the cow was about 300-400 meters. I can not say that this picture is ideal, but I wanted to leave this moment to memory.
In this area sometimes it seems that the edge of the earth is very close. The horizon ends very close. Right behind this cow.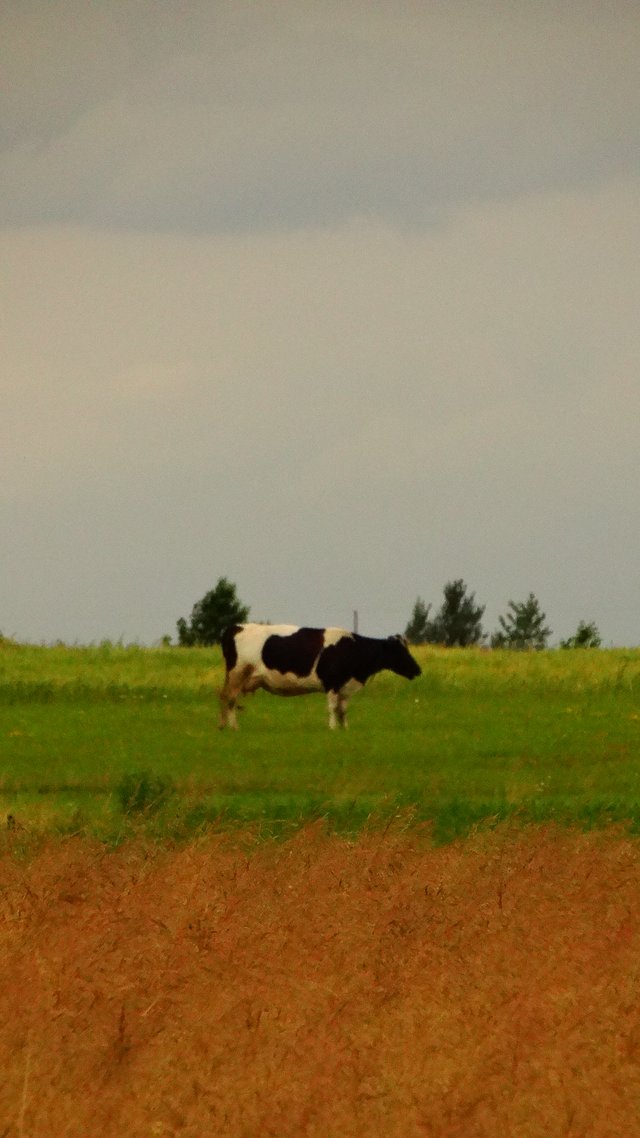 Photos taken with a Sony Cyber-shot DSC-HX300 camera
Author @barski
Ukraine
@cleverbot , @banjo , hello