Animal Photography Contest Entry - Dove over Turtles
Hello all,
Here is my entry for today's #animalphotography contest hosted by @juliank
I took this at a part in Madrid, Spain.
The more I look at it, the more it looks like some kind of Renaissance religious painting - but maybe that is just me.
Thanks for looking, and thanks to @juliank for the contests. Enjoy.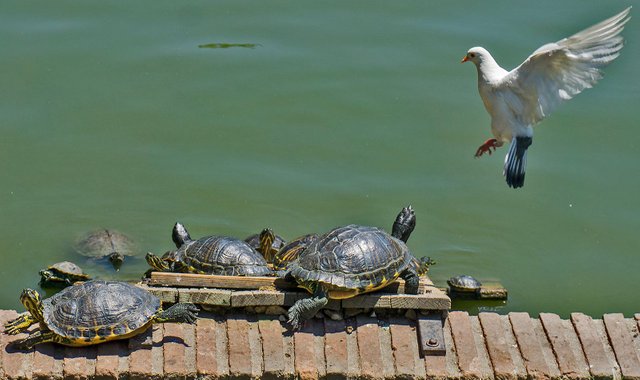 I took this photo with a Sony A6000