Dont Judge quickly
A man left his dog beside his nursing child to protect him and left the house to go hunting.
After returning from hunting he found his dog barking and stained with blood in front of his house
Then he thought just as we thought the dog had eaten his son and then fired a shot at him and shot him to death.
Then he rushed into his house to see the condition of his son when he saw a blood-dead wolf while his child was untouched and safe.
Let us imagine the guilt he felt and covered with regret for the rest of his life!
How many lives have been lost through injustice and how much prejudice has been destroyed by the illusion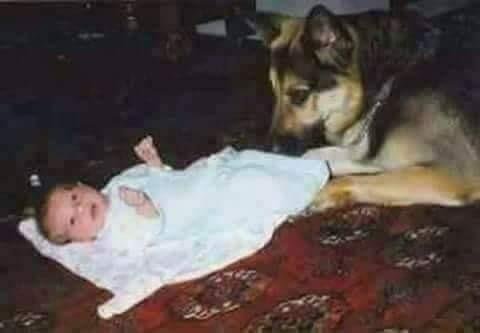 How much of a relationship has been cut off due to misunderstandings
Then !! Do not look only with your head but with your healthy eyes
You must know the truth first and do not rush to judge things only with the eyes.
You must know the truth before you fall into the mistakes that make you regret your whole life ... Oh dear brother and respect