A day in the ZOO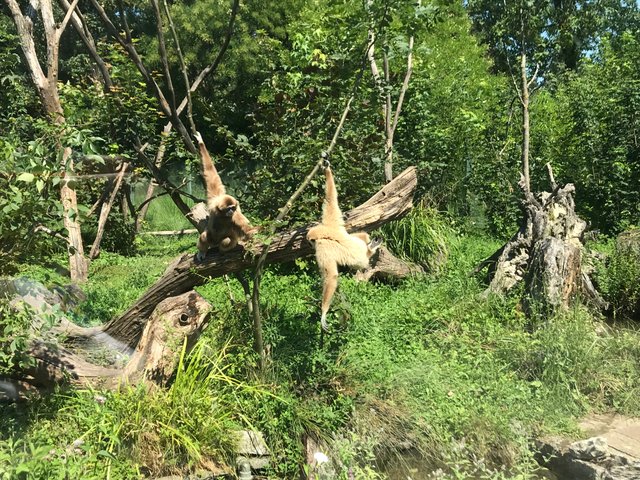 On one (very) hot summer day in the city I had an idea to go for some walk around the Maksimir wood and visit Zagreb's ZOO park. It was one of my favorite destination when I was kid and nowdays it has really been long since the last time I visited...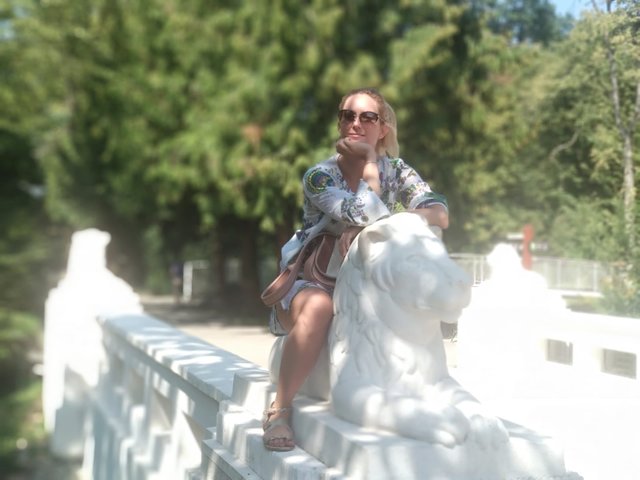 This is THE spot for taking photos. When you are a kid, you don't go home from a ZOO without photo of you sitting on a lion. A must.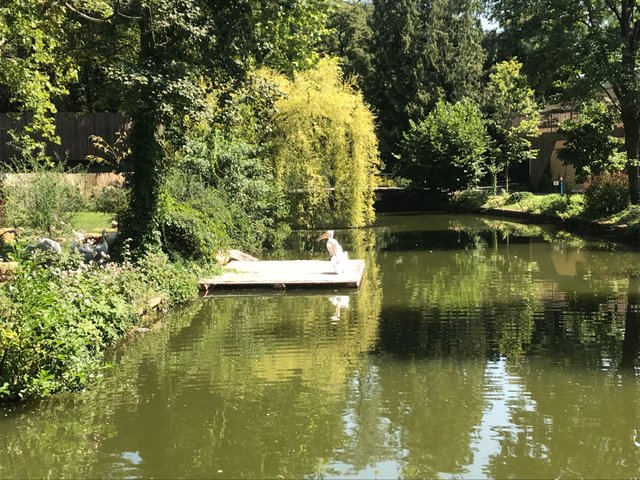 Like I said, it was one hot walk at noon time and unfortunately some of my favorite animals where hiding and sleeping in the shadow. But we got to see a lot of cool guys, anyhow...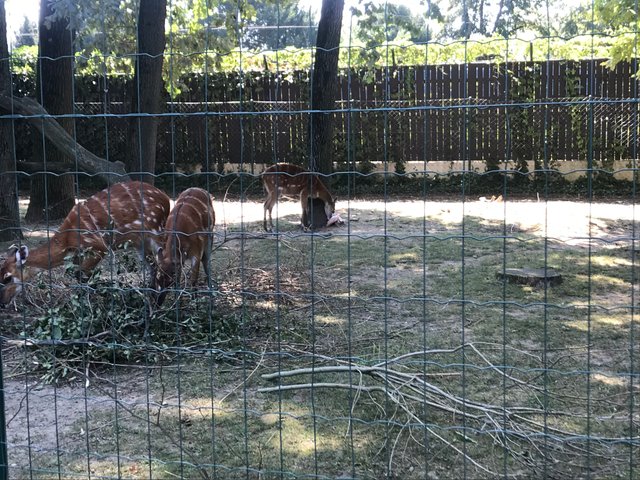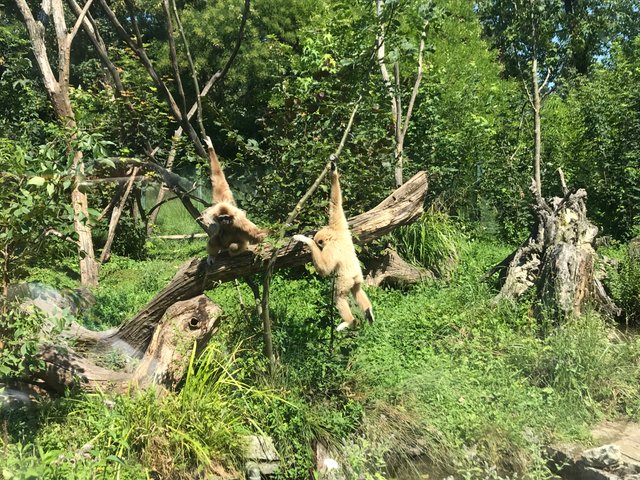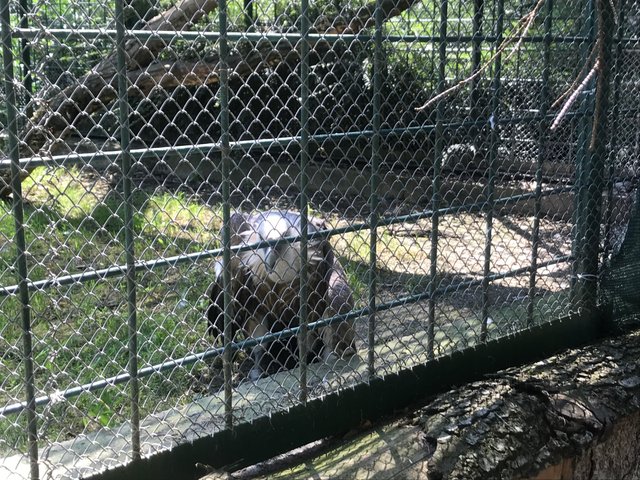 And turned out to be just on time for feeding sea lions. They are a three member family and they all enjoy eating fishes (15 kilos a day each of them aproximately!?) and swimming in a cold pool. Aren't they cool?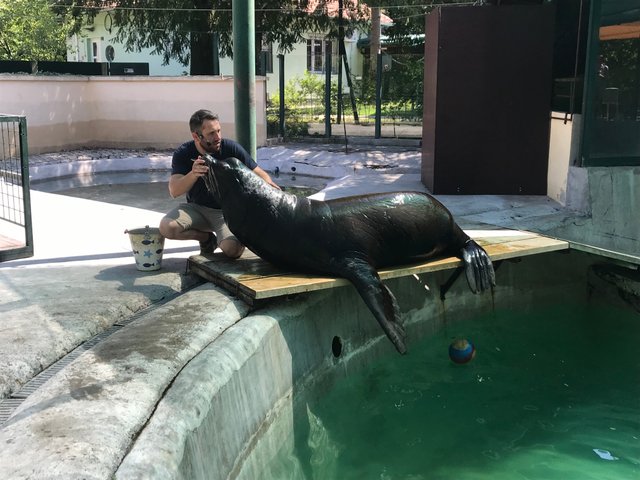 Big daddy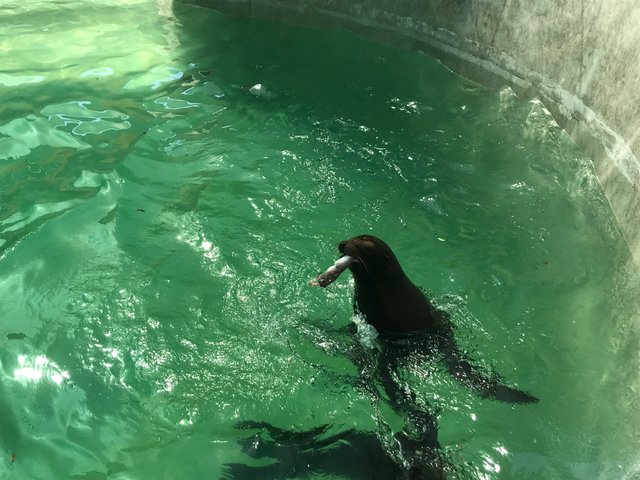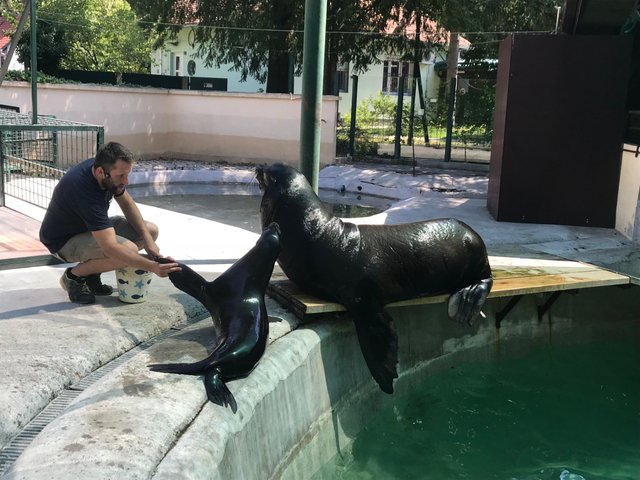 The little one is the cutest!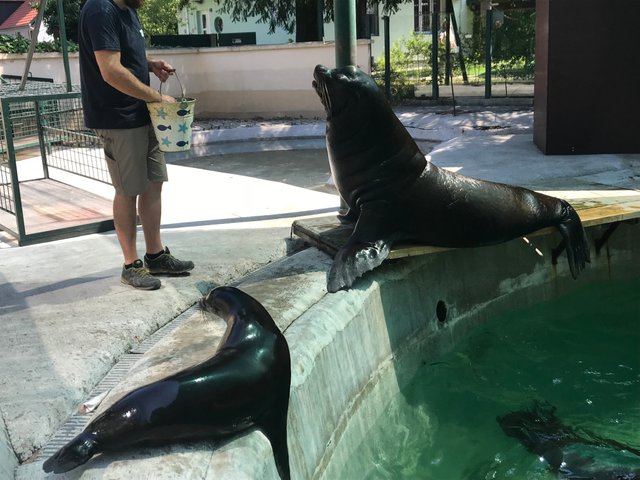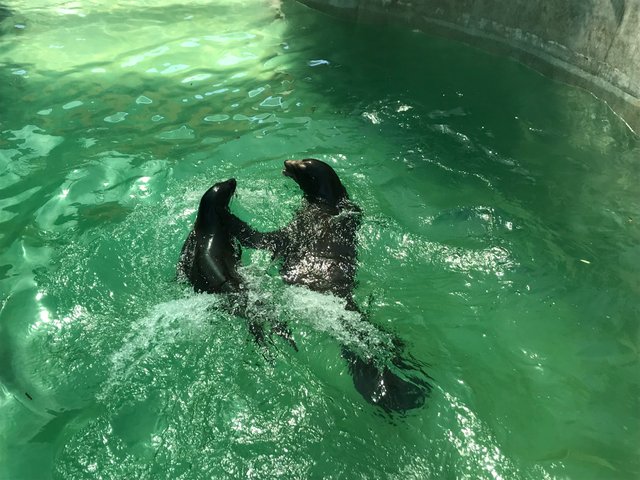 So hot in Zagreb these days! Wish I could jump in that pool with them!
xoxo,
Matejka