Modeling 3D Tree Part 2
Tree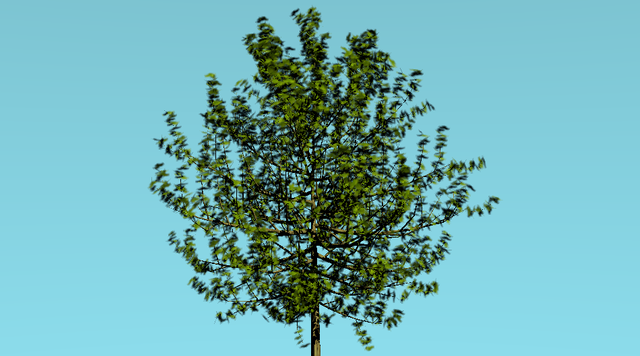 Greeting Everyone, today I am trying to make a 3D modeling Tree learning tutorial . Hopefully friends love it and can be a good lesson for friends who want to learn 3D animation. I divide this tutorial into 2 parts, part 1 I will discuss
Modeling 3D Tree Part 1
, today I will discuss part 2 of texturing and rendering of trees.
3D Modeling Tutorial Tree Part 2
To do the texturing, click on the tree trunk and then on the Right Panel there is a menu of Material click New then give the name of the material "tree" as follows :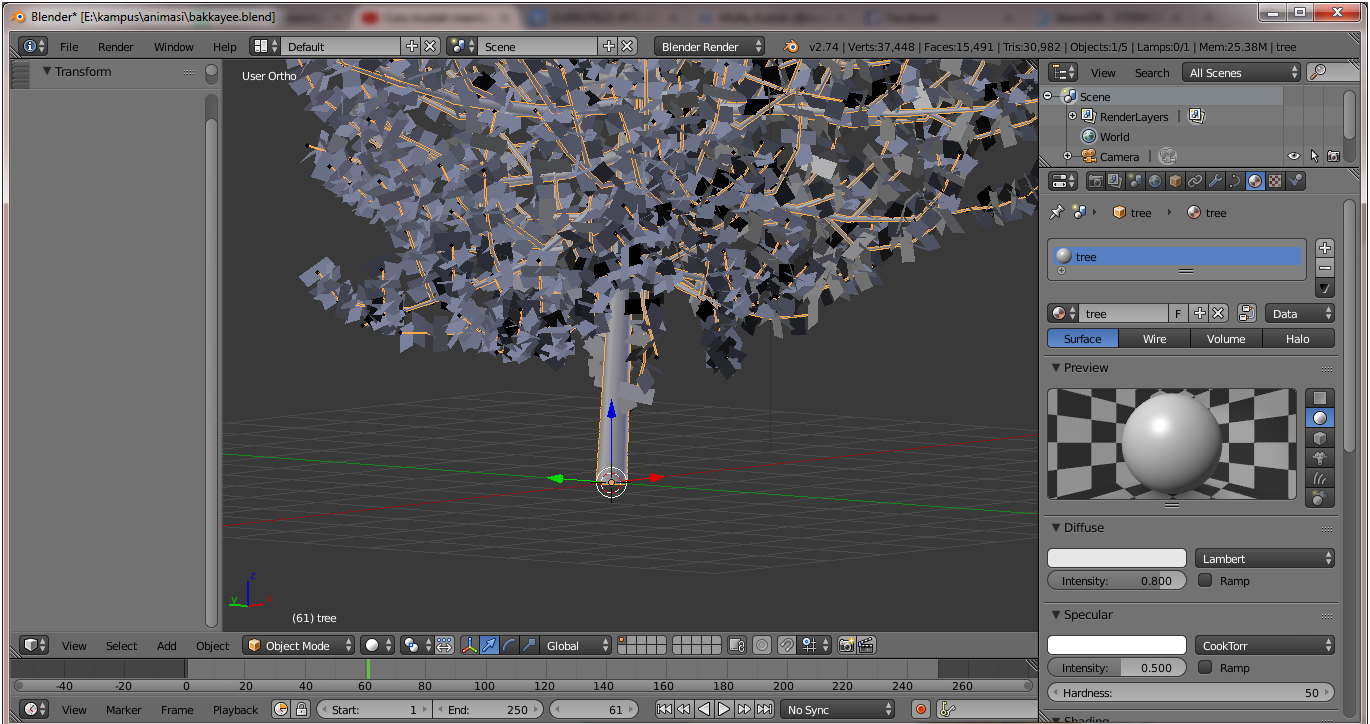 Next do the following material settings :
Go to texture menu, click New to create new texture, after appearing give name "tree"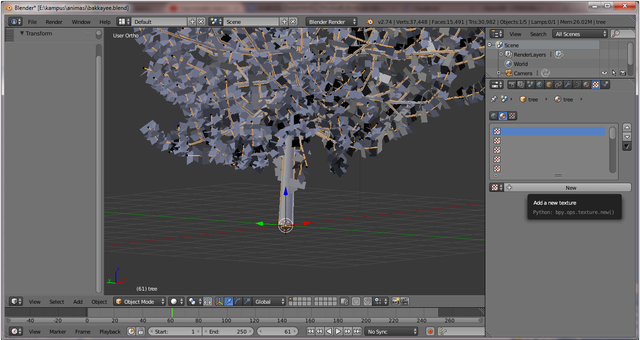 In Type Texture change to Image or Movie as follows :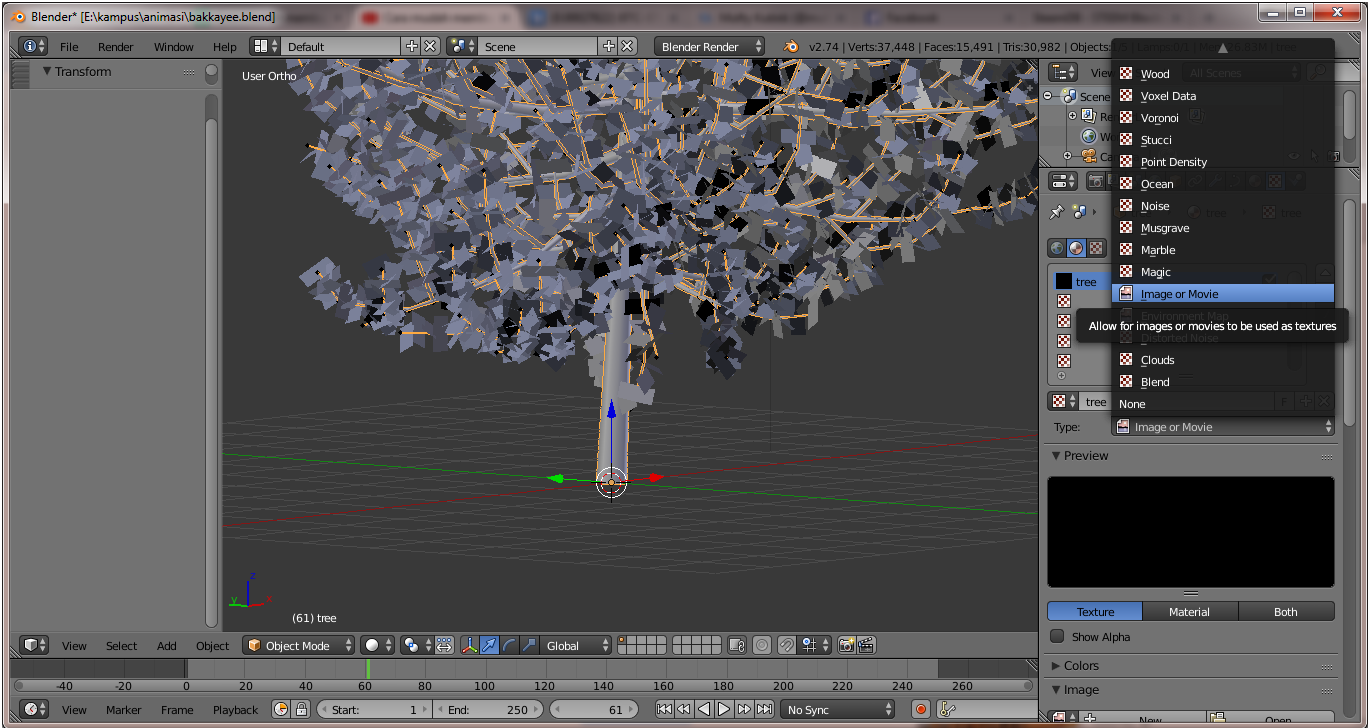 Then in the Image section click Open to add a texture image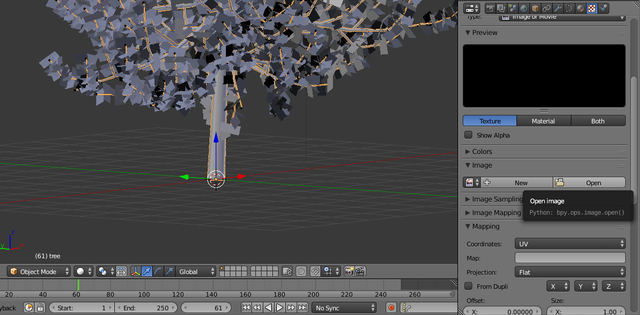 Display to select images to be used on tree trunks, selected images in PNG format for easy transparency on objects, also texture tree images can also be searched on the internet. Select the image and click Open Image as follows :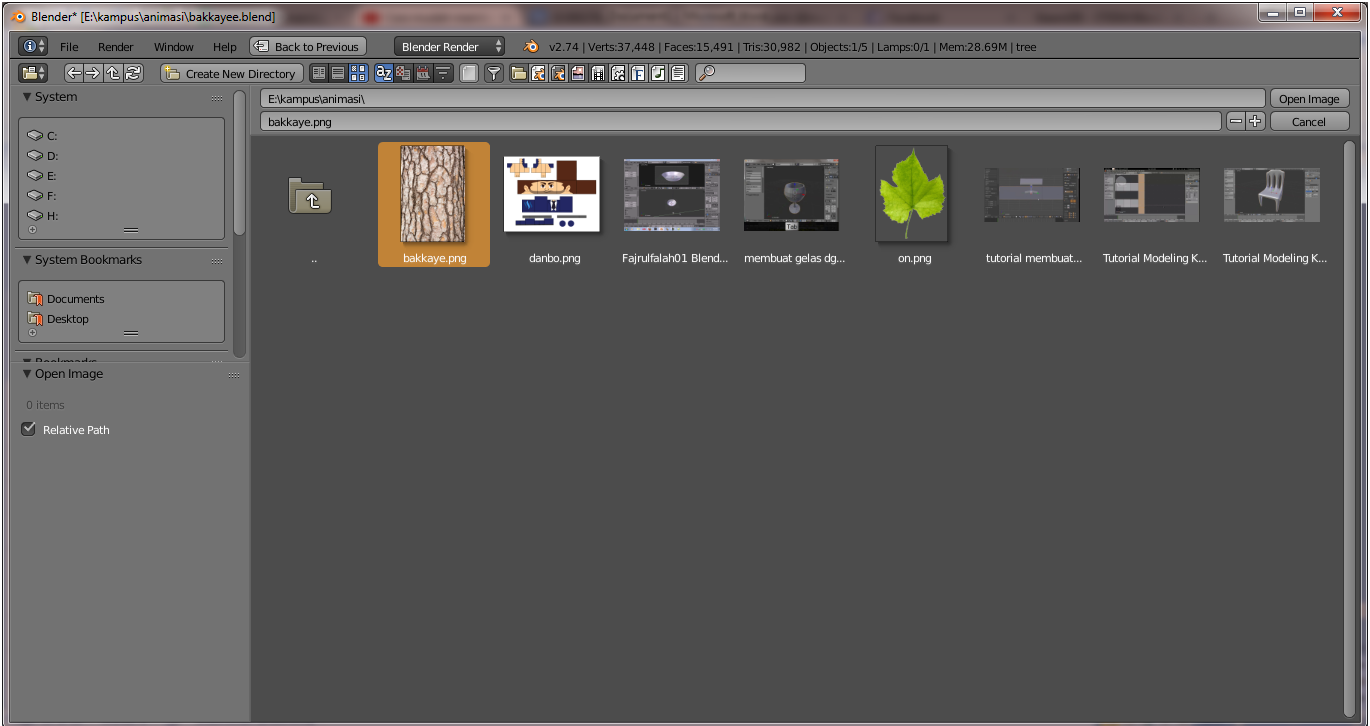 Display on the Texture menu after the image in Open as follows :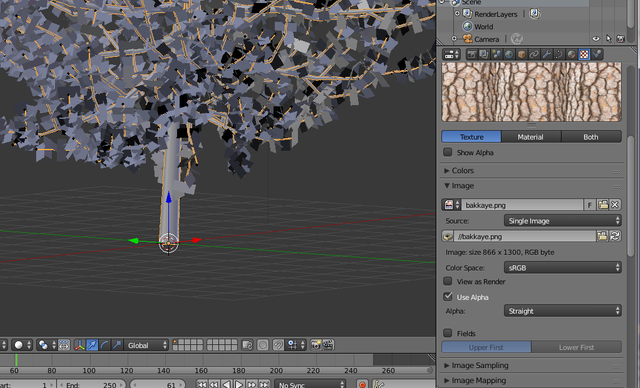 Make the settings on the Texture menu as follows :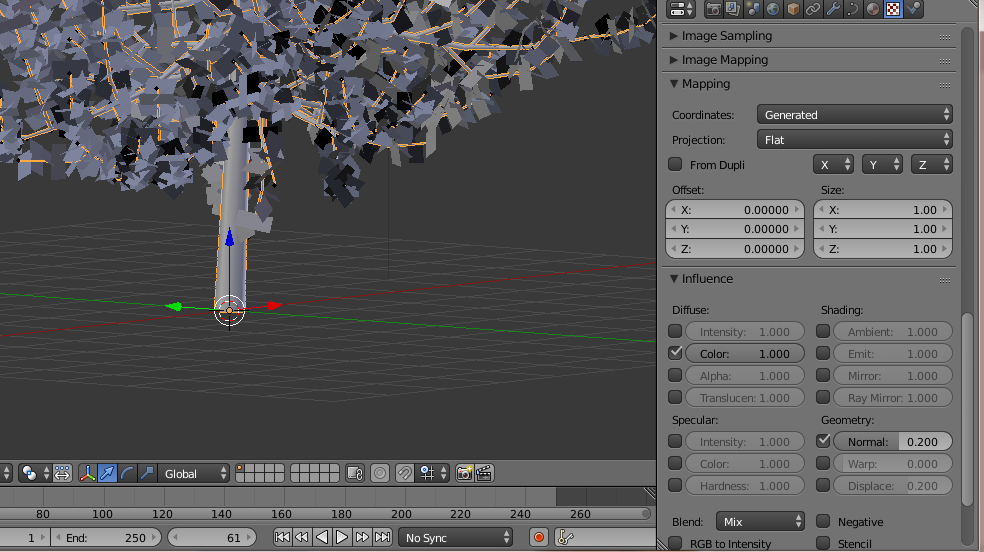 Then select the Curve menu and enable Use UV for mapping like this :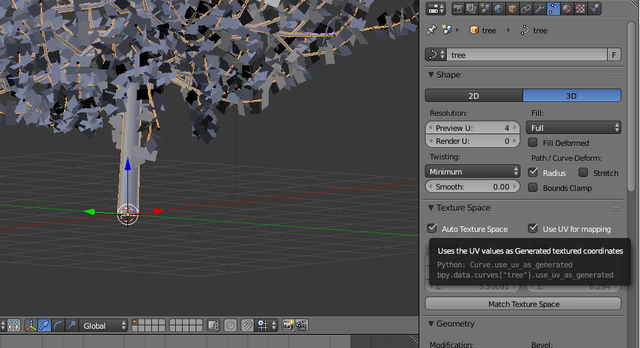 The next step is to do texturing on Leaf, Leaf object selection first by click on Object leaf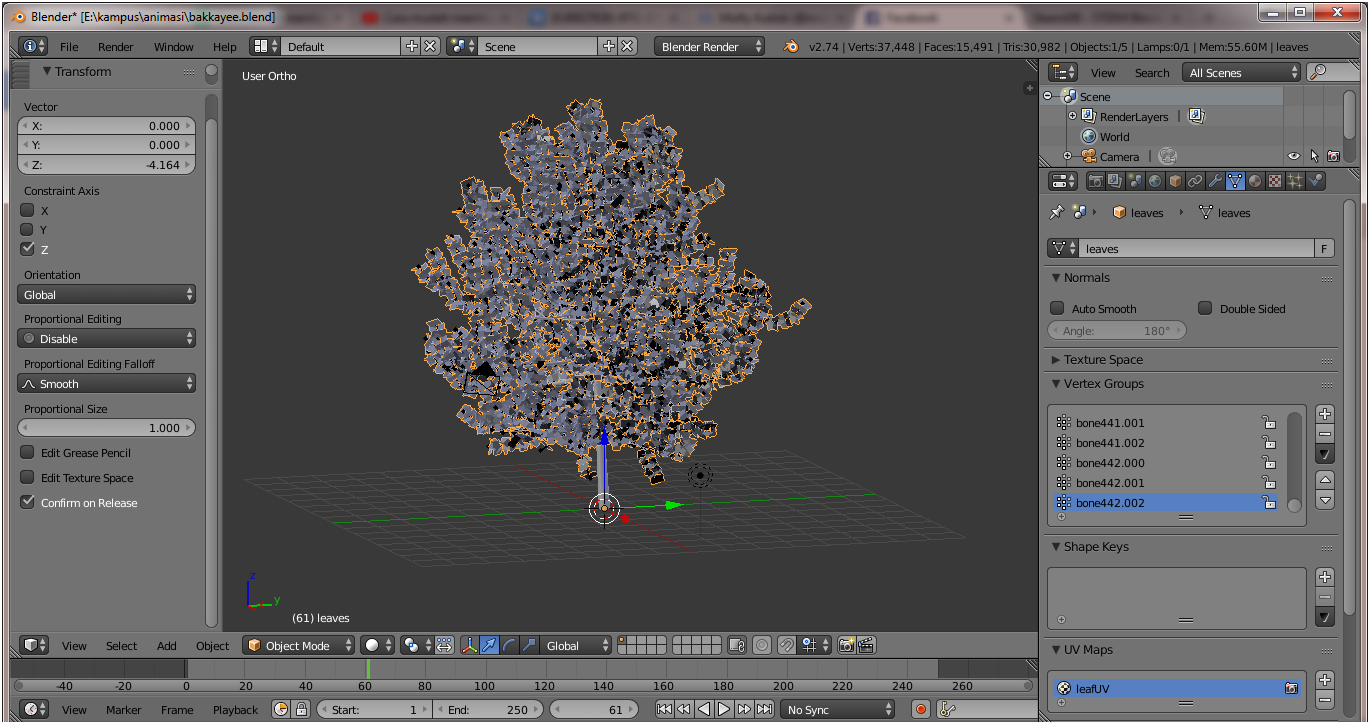 Then on the menu material Click New, after the material appears to name "leaf" as follows :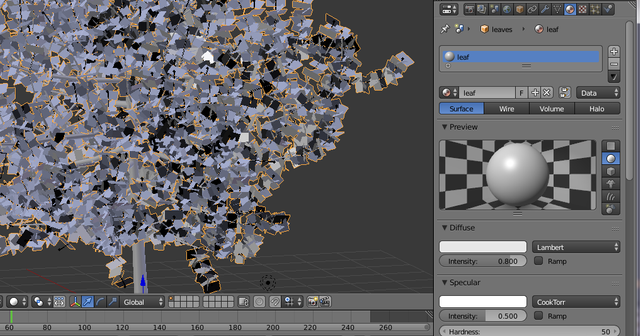 Make arrangements on leaf material as below :
Next on the Texture menu, click New and name the texture "leaf" as follows :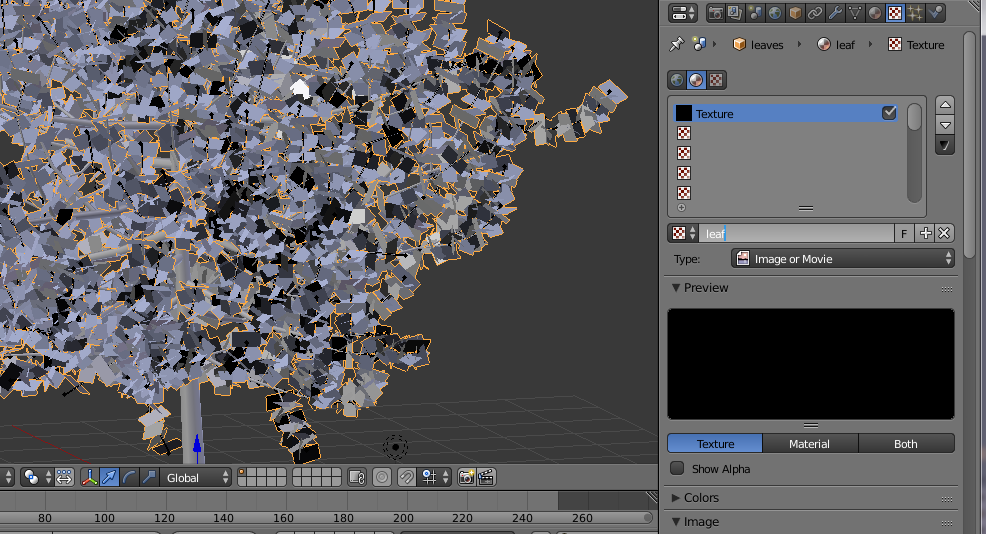 Change the Type to Image or Movie then Click Open to select the image Texturing leaves, leaf image selection and then click Open Image as follows :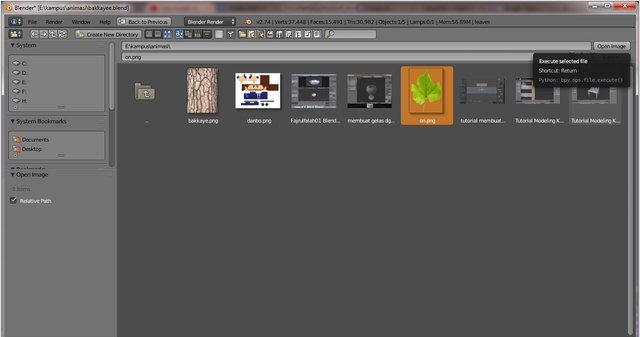 Views after adding a leaf texturing image, like the following :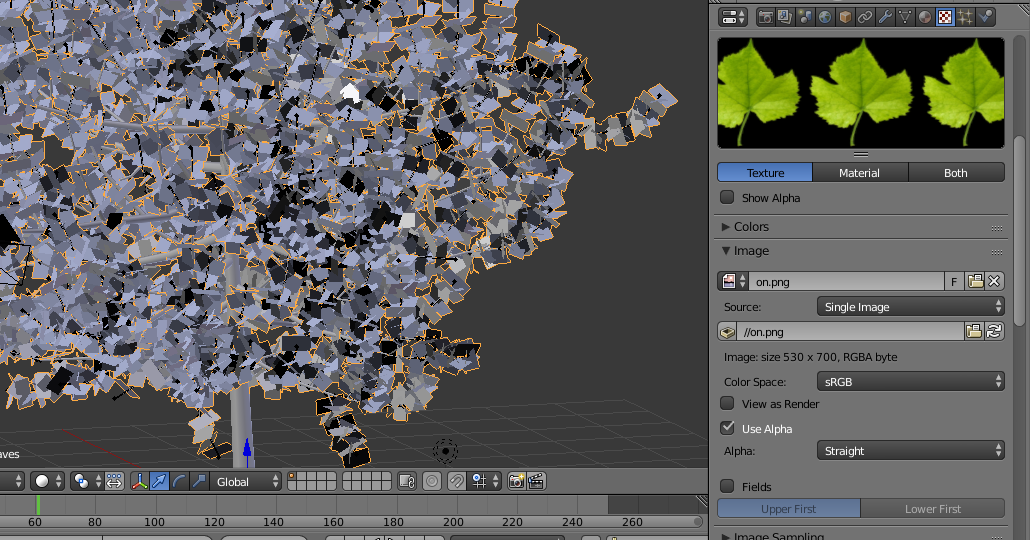 Next add the lighting and adjust the camera location and then on the World menu activate Blend Sky and give a light blue color on the Horizontal color settings. Then do a render that generates a tree like the following :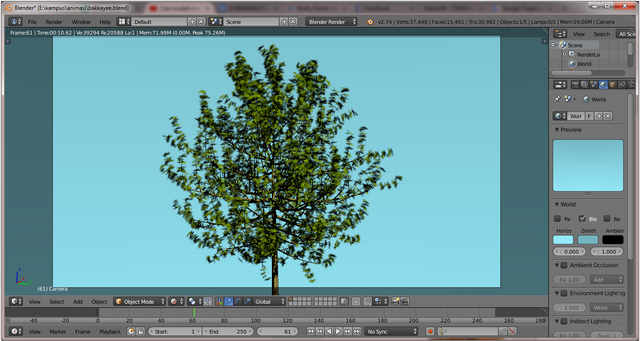 My tutorial on making a tree has been completed, for tutorial part 1 can be viewed at Modeling 3D Tree Part 1 , hopefully friends love it. I will continue to post interesting articles about 3D animation, thanks

GOOD LUCK
---
For writers who write about 3D animations please use #steem3D tags for writings and 3D works.
---
---
Join @Adsactly Community On Discord Adsactly
Adsactly is a Autonomous Decentralized Society Acting Cooperatively to Leverage You.

Follow Me @muftykutink (Manager ADSactly ACEH Sumatra)
I'M TEAM ACEH STEEMIT


Gif creation by @rituparnaghosh
---
Check My Introduce!!! I'm Mufty from Kingdom of Aceh
My Recents Post :
Modeling 3D Tree Part 1
Modeling 3D Flashlight Part 2
Simple 3D UV Mapping - Danbo
Modeling 3D Candle
ColorChallenge - ThursdayGreen : 3D Animation
Trying Modeling 3D Planets Colliding
Simple 3D Animation Modeling - Dining Tables #7 Combine Object Tables, Chairs, Plates, Glasses, Bananas, and Breads
Simple 3D Animation Modeling - Dining Tables #6 Bread Object
Simple 3D Animation Modeling - Dining Tables #5 Banana Object
Simple 3D Animation Modeling - Dining Tables #4 Glass Object
Simple 3D Animation Modeling - Dining Tables #3 Plate Object
Fantasy 3D Animation
Simple 3D Animation Modeling - Dining Tables #2 Seat Object
Simple 3D Animation Modeling - Dining Tables #1
Children, What We Can Learn From Hime
📷 ColorChallenge ThursdayGreen - Historic Place
3D Modeling of Compost Grinder Machine
3D Modeling Steemit

---