ApeSwap – The Next-Generation Decentralized Exchange and Farming Protocol on the Binance Smart Chain Ecosystem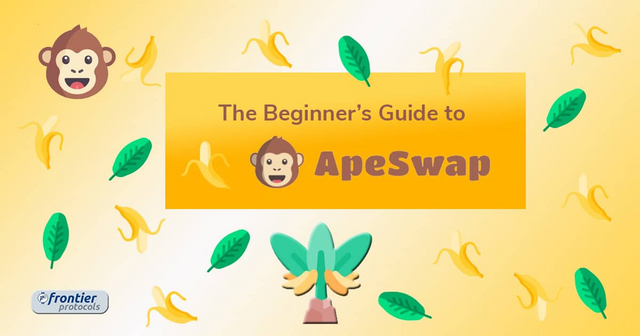 Many cryptocurrency projects are migrating to the Binance Smart Chain (BSC), because the opportunities presented by the ecosystem are many.
Also, more cryptocurrency trading platforms are leveraging the Binance Smart Chain (BSC) ecosystem to launch Decentralized Exchanges (DEXs) where cryptocurrency assets of all kinds can be traded, swapped and exchanged with ease.
It is on that note that I present to you, ApeSwap – the next-generation Decentralized Exchange (DEX) with staking and farming capabilities. This new cryptocurrency trading platform also comes with an Automated Market Maker (AMM) to simplify how you trade and invest in cryptocurrencies.
BUILT FOR DEFI USERS
You must have heard it a couple of times that the Future of Finance is Decentralized. With notable personalities in the society now taking an interest in cryptocurrencies, there may be no better time to invest in cryptocurrencies than now.
To that end, ApeSwap designed its cryptocurrency trading platform to be used mostly by Decentralized Finance (DeFi) enthusiasts. If you have always wanted to see how it works, as well as experiment with it live, do not hesitate to use ApeSwap because most of the DeFi tools are there.
Talking about Decentralized Finance (DeFi) tools on ApeSwap, there are a couple of them I will like to discuss.
AMM
AMM stands for Automated Market Maker. It is a form of cryptocurrency trading exchange or trading platform that allows you to instantly combine, swap or trade two crypto tokens.
Because ApeSwap is built on the Binance Smart Chain (BSC), it makes the entire process easier, because you can now do all that instantly and with little fees.
CRYPTOCURRENCY INVESTMENTS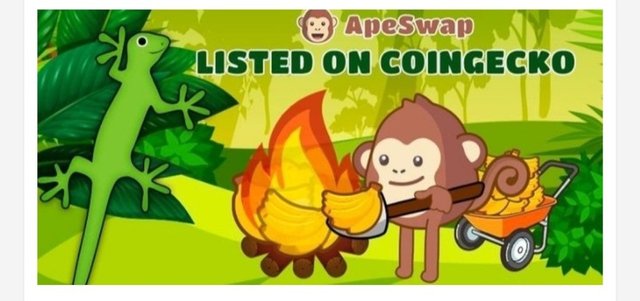 The cryptocurrency industry opened up more avenues for wealth creation. Asides from trading on crypto coins and tokens, you can also do many other things to make money from the industry.
One of the income opportunities is to invest in cryptocurrency assets. And if you want to be a step ahead, it is better to find out about the potential cryptocurrency projects before others start to take notice.
That is the essence of the ApeSwap Initial Ape Offering (IAO). The IAO is a medium for new cryptocurrency projects that want to use the Binance Smart Chain (BSC) to launch their crypto tokens via ApeSwap IAO.
The ApeSwap IAO, therefore, doubles as a Launchpad for those new Binance Smart Chain (BSC) cryptocurrency projects.
You can be one of the early investors and adopters of the new cryptocurrency projects by purchasing the Initial Ape Offering (IAO) token that would be used to invest in the crypto tokens of those projects when they are launched.
PASSIVE INCOME
You don't have to stay up all night to watch the candle close for the day or keep monitoring the news and excitement in the cryptocurrency market.
You can save yourself all that hassle by sending your crypto assets to work for you. All you have to do is to become a Yield Farmer on ApeSwap, so you can stake your crypto assets and earn passive income.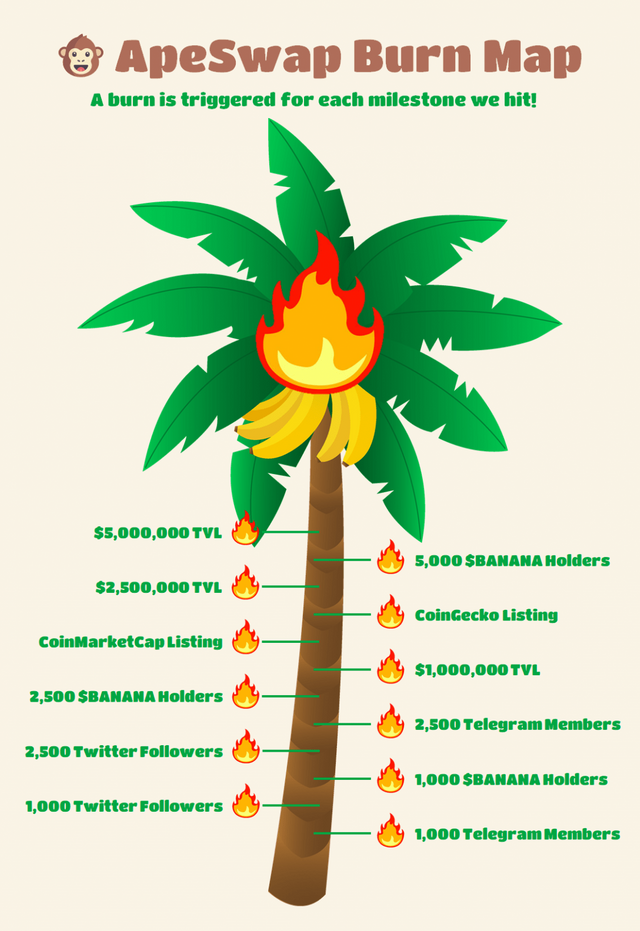 FINAL WORDS
ApeSwap is an inclusive Binance Smart Chain (BSC) ecosystem that creates multiple streams of income opportunities for cryptocurrency enthusiasts, investors and traders.
USEFUL LINKS
Website: https://apeswap.finance/
Twitter: https://twitter.com/ape_swap
Telegram group: https://t.me/ape_swap
Telegram Channel: https://t.me/ape_swap_news
Medium: https://ape-swap.medium.com/
Github: https://github.com/ApeSwapFinance
AUTHOR
Bitcointalk Username: Intertek
Bitcointalk Profile Link: https://bitcointalk.org/index.php?action=profile;u=2760026;sa=summary
Bsc Wallet Address: 0x489294D81CA59a180953ffbce7775F30bfd1e63C