APESWAP – A DECENTRALIZED EXCHANGE BUILT BY A TEAM OF DEDICATED MONKEYS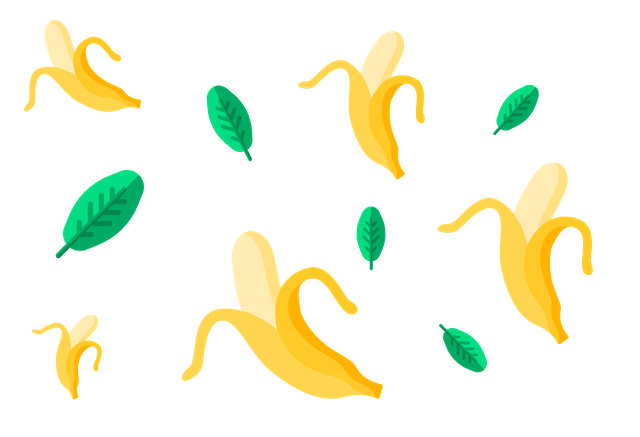 ApeSwap is a Decentralized Exchange (DEX) and Automated Market Maker (AMM) that offers cryptocurrency traders more trading opportunities.
As a cryptocurrency trading platform built on the Binance Smart Chain (BSC), this exchange ensures that cryptocurrency traders are offered the best opportunities, especially as the drift to Decentralized Finance (DeFi) is becoming the order of the day.
Do you want to experience the full DeFi trading experience? Do you want to trade in a decentralized cryptocurrency exchange, where transparency, speedy transaction confirmation, and advanced trading tools are offered? If so, you shouldn't hesitate to start trading your favorite crypto assets on ApeSwap because the exchange has more of the tools that you need to make informed trading decisions.
Built By DeFi Apes

The first thing you will notice about ApeSwap is the ease of trading. This didn't just come by. It was because of the innovative steps taken by the team who prefer to be called Dedicated Apes, because of the dexterity and innovation they used in setting up this decentralized exchange.
As experienced folks in the Decentralized Finance (DeFi) industry, the ApeSwap team understands most of the needs of traders. So, they thought it wise to create a solution that the traders will love. That solution is what we have here as ApeSwap Decentralized Exchange (DEX) and Automated Market Maker (AMM).
Full DeFi Opportunities
You don't have to look for or use different trading platforms to get the most out of Decentralized Finance (DeFi).
ApeSwap offers most of the features and the tools you need in one place. This means that no matter your DeFi requirements, you can rest assured that ApeSwap will offer those and many more for you.
To help you understand some of the tools you will be using on the platform, here are some of them:
1- Investment Opportunities
Cryptocurrencies have since become one of the best paths to make money. Aside from the risks involved in cryptocurrency trading, you will also find out that you can make more profits than losses if you make the right trading decisions.
Not just trading alone – you can also invest in cryptocurrencies. That is why ApeSwap offers its users an investment opportunity via the Initial Ape Offerings (IOAs). This is similar to many cryptocurrency early investments and crowdfunding mechanisms. You can use the ApeSwap IOAs to find, research, and invest in new cryptocurrency projects and crypto assets that would be launched via the ApeSwap Launchpad.
So, if you are an avid cryptocurrency investor that continually looks for new opportunities to make money, the ApeSwap IOAs is what you should use.
2- Multiple Tools for Trade Decisions
Centralized cryptocurrency exchanges, such as Binance offer you a wide range of trading tools. While you may not find most of those on decentralized cryptocurrency trading platforms; you can find some of them on ApeSwap.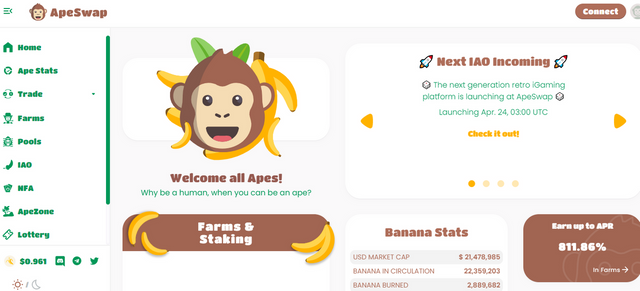 FINAL WORDS
ApeSwap is a novel cryptocurrency exchange that does not only use and channel a decentralized trading architecture but also opens up the ecosystem for a broader cryptocurrency trading experience.
USEFUL LINKS
Website: https://apeswap.finance/
Twitter: https://twitter.com/ape_swap
Telegram group: https://t.me/ape_swap
Telegram Channel: https://t.me/ape_swap_news
Medium: https://ape-swap.medium.com/
Github: https://github.com/ApeSwapFinance
AUTHORS DETAILS
Bitcointalk Username: Gopalwu
Bitcointalk Profile Link: https://bitcointalk.org/index.php?action=profile;u=2759913;sa=summary
Wallet: 0xEc4EB0949403Dd1b864fbb16a87D2CC640839DC9