ApeSwap – The New Decentralized Exchange that Wants You to Make More Money as a Cryptocurrency Trader

Centralized Exchanges (CEXs) used to call the shots, but not anymore. We now have a variety of Decentralized Exchanges (DEXs) that are not only user-centric, but also provide you with a wide range of tools you need to become a better trader. Besides, these platforms all work based on the decentralized financial model that Bitcoin proposes.
As a cryptocurrency trader or investor, your main goal is to place trades and look for a better time to take profits.
Minimizing and managing your losses is something you must master. Also, you need to use a cryptocurrency trading platform that looks after your interests at all times. That is why I recommend ApeSwap, the latest Decentralized Exchange (DEX), and Automated Market Maker (AMM) to launch on the Binance Smart Chain (BSC).
If you are a cryptocurrency trader looking for where to make the most trades and get more profits, I invite you to draw your charts and start placing buying and selling orders on ApeSwap.
This article reveals some of the ways that ApeSwap wants to make you a better cryptocurrency trader – and one that makes more profits than losses.
1- DeFi-Centric
The first feature you want to look for in any Decentralized Exchange (DEX) is the support for Decentralized Finance (DeFi). ApeSwap does not only support DeFi trades, but also creates a medium for you to interact with DeFi continuously.
That medium is the development of a wide range of DeFi products and tools, such as the Automated market Maker (AMM) that decentralizes how you trade.
Besides, the entire ApeSwap ecosystem was engineered and designed by Decentralized Finance (DeFi) specialists and enthusiasts, so, you can rest assured that the platform is fully DeFi.
2- Invest in New Crypto Projects
The days of Initial Coin Offerings (ICOs) may be over, but that doesn't mean that new crypto assets and projects cannot be crowdfunded and bought into at the early stages.
The Binance cryptocurrency trading platform has shown that it is possible to raise funds before a cryptocurrency project can be launched.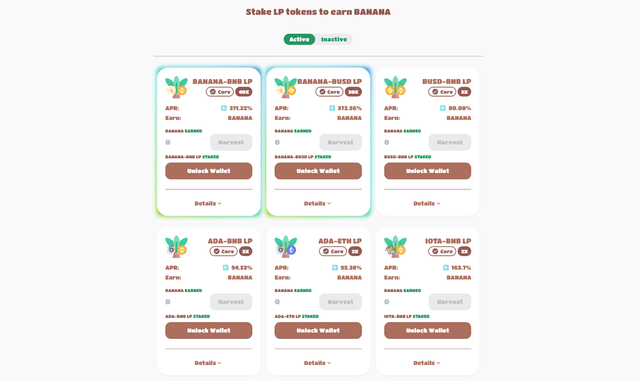 ApeSwap replicates that model and does it better via the Initial Ape Offerings (IAOs), an ecosystem dedicated to the profiling, listing and crowdfunding of new cryptocurrency projects.
As a user of the ApeSwap AMM or DEX, you can use that opportunity to invest in new cryptocurrency projects and assets that have strong potentials and innovative use cases.
3- Trade Cryptocurrencies
The Automated Market Maker (AMM) and Decentralized Exchange (DEX by ApeSwap allows you to trade and exchange multiple cryptocurrency assets on the go.
The amazing thing is that scalability is assured because the trading platform is built, hosted and delegated via the Binance Smart Chain (BSC), which is one the fastest blockchain networks.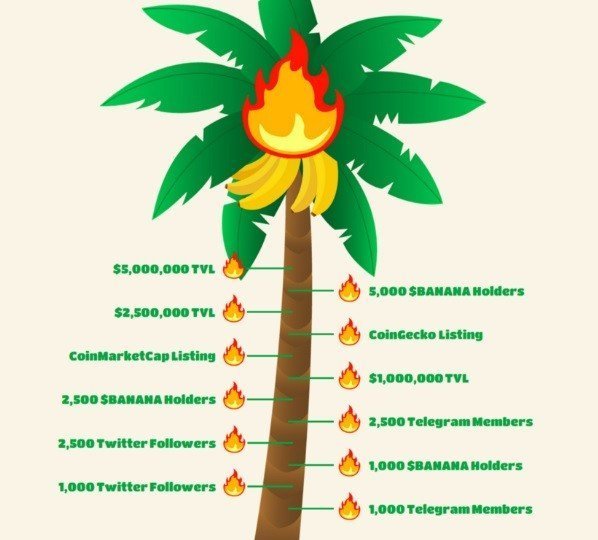 CONCLUSION
I am optimistic that ApeSwap Finance has a lot to offer to the Decentralized Finance (DeFi) community. Not just that – the platform has unique potentials that will not only set it many miles ahead of other platforms, but will also bolster its adoption as one of the best decentralized exchanges on the Binance Smart Chain (BSC).
USEFUL LINKS
Website: https://apeswap.finance/
Twitter: https://twitter.com/ape_swap
Telegram group: https://t.me/ape_swap
Telegram Channel: https://t.me/ape_swap_news
Medium: https://ape-swap.medium.com/
Github: https://github.com/ApeSwapFinance
AUTHORS DETAILS
Bitcointalk Username: Gopalwu
Bitcointalk Profile Link: https://bitcointalk.org/index.php?action=profile;u=2759913;sa=summary
Wallet: 0xEc4EB0949403Dd1b864fbb16a87D2CC640839DC9