Lemon Bonsai from Seeds - Update January 2020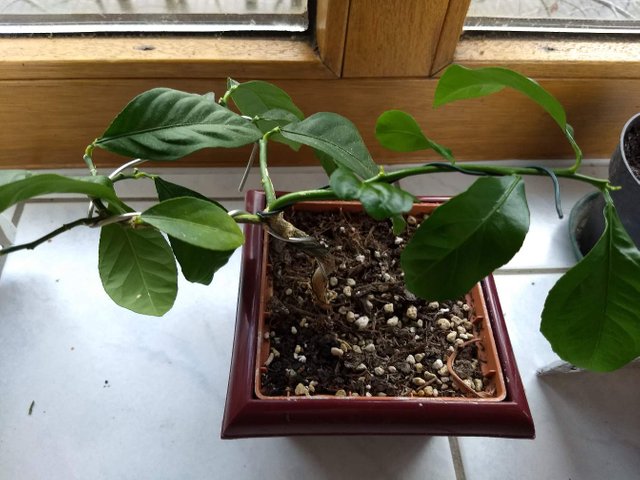 During the winter the little lemon bonsai experiment has made some progress, so I reckon it's time to capture it's current state.
After accidentally snapping off a promising shoot by wiring it in shape, it straight up grew another one for a new total of 3 main branches.
I guess because I'm cutting off most of the growth especially the roots are developing quite slowly. But for now I'm quite happy with where this is going. The new branch is also significantly stronger than the first two, which is probably a sign for a healthy tree.
Posted using Partiko Android