Dragon Fruit Berry Smoothie Bowl - FOOD PHOTO SNAP
It's not even a week into Summer and already it's proving to be the busiest one of my life.🌻🌅 Between my restaurant job, blog things, daily adulting life stuff (like getting gas and going to the gym💪), keeping up with friends, and some side projects I've been working on, I'm sure I'll have to make every moment count. I'm crazy enough to be absolutely LOVING it though. 🤪🙈 I thrive on being busy and this tight schedule leaves me no time to get bored.
Anyway, with all this running around I've been craving fruits🍉🍒🍓🍊🍌🍍 like crazy and I'm thinking this smoothie bowl would be the perfect breakfast this week. This bowl was just some mixed berries, frozen dragon fruit tropical mix, and some almond milk. Then I topped it with some of that rawnola. So good! ;)
I hope you're having an awesome week!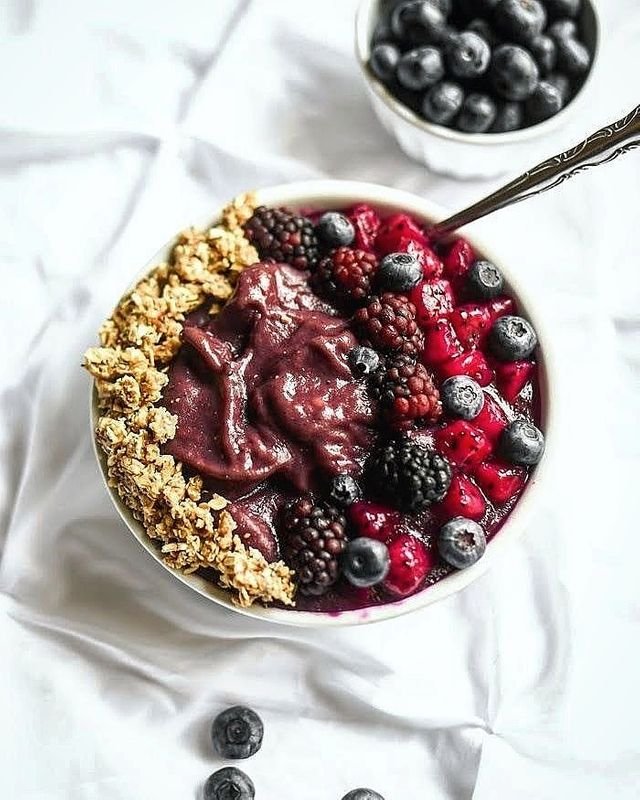 %20%0A%0AI%20hope%20you're%20having%20an%20awesome%20week!&category=food&hashtags=photography+food+life+lifestyle&author=gringalicious&profileImageUrl=https://s3.eu-central-1.amazonaws.com/backend-alpha-kw-8/profileImages/868-1546662941439-640&permlink=alpha-kw-8-appics-im-26372)



%20%0A%0AI%20hope%20you're%20having%20an%20awesome%20week!&category=food&hashtags=photography+food+life+lifestyle&author=gringalicious&profileImageUrl=https://s3.eu-central-1.amazonaws.com/backend-alpha-kw-8/profileImages/868-1546662941439-640&permlink=alpha-kw-8-appics-im-26372)