Early Morning Tea.......
...Thanks to quarantine, nowadays I do not really feel any difference between day and night. Beside the fact of people's chores in day light and the night's silence in the night. It is practically 5 am in the morning right now and here I am still awake and having a cup of tea.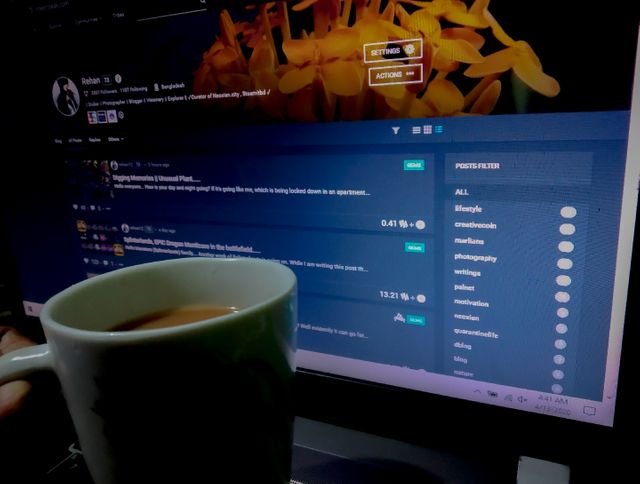 ---
I will be awake for some time but I suppose I can get used to routine for few more days! Let's see how things turns out in the next few days.
---

---
Be a part of my Vlogging journey on DTUBE
---
Watch my Videos on Youtube
---
Best regards
Rehan
---