✴️ GAME OF THRONES EPISODE 4 IS ON AND I'M PREPARED! 😎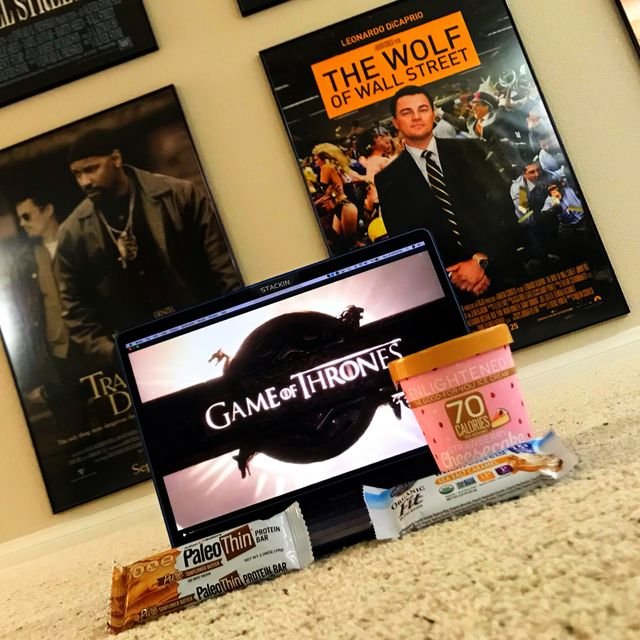 Hey STACKERS!
Guess what time it is? It's" Game of Thrones" Episode 4 starting in a few minutes. I heard that the last episode broke some major viewing records with millions of people watching.
I'm wondering who is going to get "Axed" this time around. Jon Snow? LOL
I'm fully prepared and I got my usual ice-cream/protein bars for snacks. Yup, no candy bards or popcorn this time... as you guys know, I'm watching my figure. Just Kidding! haha
Be back in a few hours...
Keep On STACKIN!
~ Charles Fuchs
For those who's interested in following my "Content" and "Daily" Posts... you can just follow me @stackin to get my updates.
Are you using the Partiko Mobile App? It's one of the fastest ways to post content on the Steem Blockchain. Download the Partiko App now and get 1000 Points!
You Can Follow Me Here:
➡️ Facebook: https://facebook.com/CharlesFuchs
➡️ Twitter: https://twitter.com/CharlesFuchs
➡️ Instagram: https://www.instagram.com/Stackin.co
➡️ Steem: https://steemit.com/@Stackin
➡️ UpTrennd: https://www.uptrennd.com/signup/MTczMg