Made it to Champion League right before the season ended! ⚔️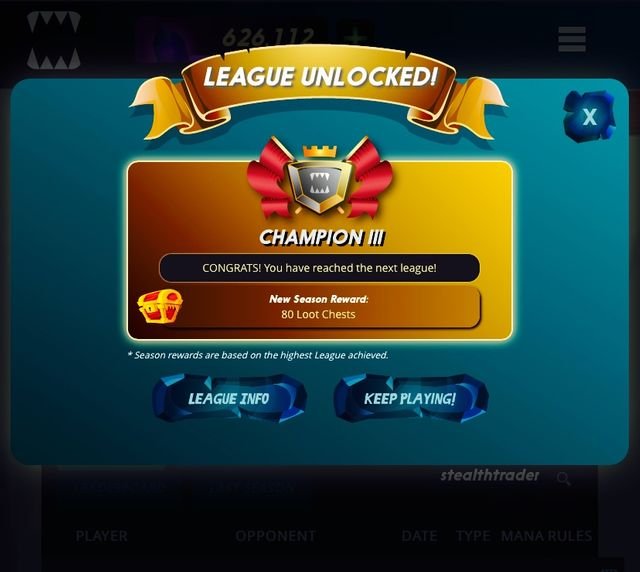 I really didn't think I was going to make it to Champion League this time, but hours before the season ended!
The competition is definitely getting tougher out there, and I am happy to see all of the great players that I meet on the battlefield!
Good luck to everyone on their Season Rewards.. I am hoping for Gold Foils and Legendaries all around!!