Lightpainting in an abandoned bomb store. Behind The Photo.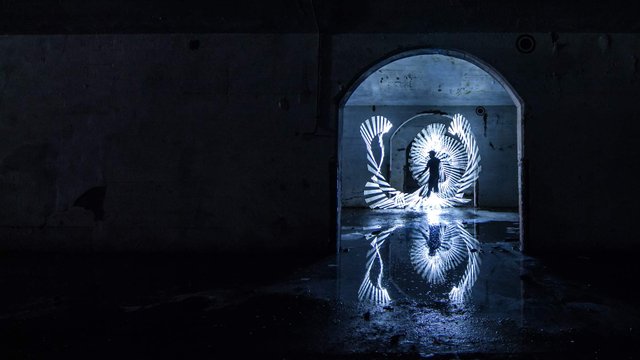 Happy Sunday Steem world and I hope life is good.
Here are a few from an abandoned bomb store in Llanberis. This place is a lightpainting paradise. It's sheltered from the elements, pitch black during the day and has lots of wonderful features over 2 floors. It is however a bit of a pain to get inside and the atmosphere inside this concrete jungle is a little oppressive.
I don't do well lightpainting in urbex locations. After I had a rather scary encounter in an old brewery in Sheffield with @fastchris This has kind of set the tone for me and urbex, I must admit I'd rather be alone in a cave in the middle of the countryside than with a group in an urbex location. I struggle to be creative when I am not at ease.
That said the bomb store is worth my increased heart rate and patchy concentration as it really is an amazing place to wave lights around in the dark.
Here are a few more from this spot and you never know I might make it back inside this coming summer.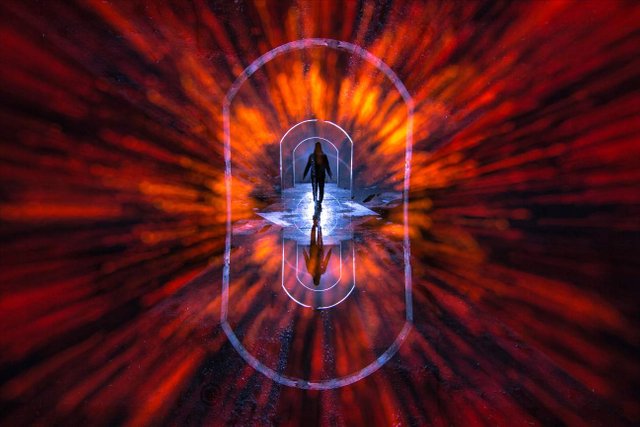 180 camera rotation and zoom pulled fibers.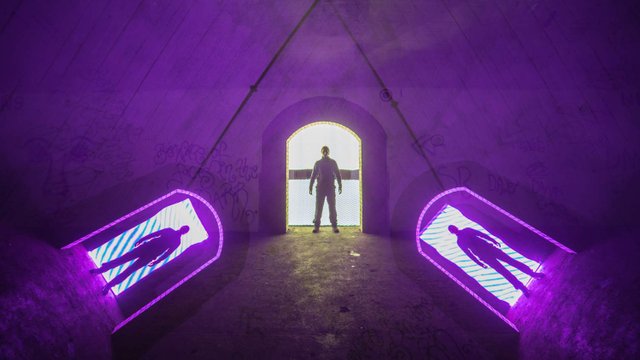 Camera rotation, led stick and tripod swapping fun.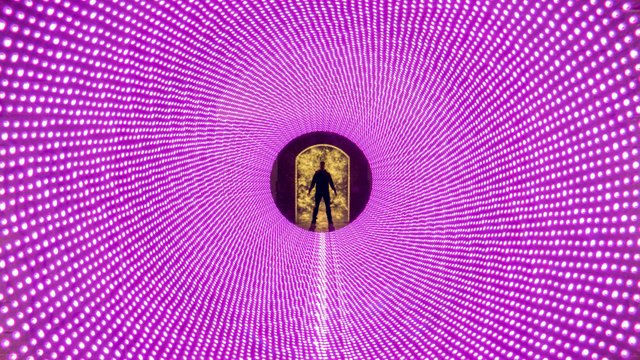 360 rotation of my led stick and some black fibers behind Phill F.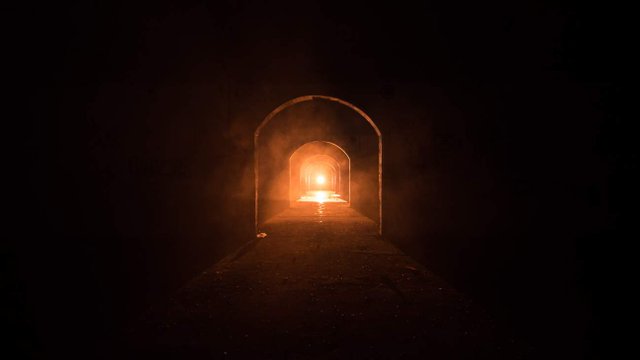 Simple vape and torch shot. I love the sense of mystery here.
I hope you enjoyed a little taste from within this awesome location and I hope you all enjoy the week ahead.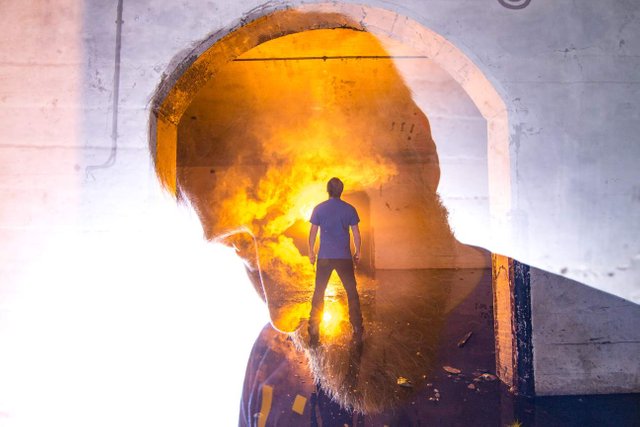 Blown out background with an inner silhouette.
https://partiko.app/nelyp/behind-the-photo-contest-edition-6?referrer=fadetoblack
Would you like to see more lightpainting here? Give Lightpainters United a follow and you will be introduced into the amazing world of light painting.

Join us at Discord
Happy days.
Posted using Partiko Android