UNA CENA CHILENA / A CHILEAN DINNER
En Chile, es costumbre tener una comida ligera a eso de las 8 pm, la cual llaman "ONCE", y consta de una taza de té con uno o dos panes que pueden ser frances o hallulla; La diferencia entre estos, es que la hallulla contiene más manteca en su preparación. Sin embargo, hay familias que amasan su propio pan y lo llaman "PAN AMASADO"
Como venezolanos, tenemos costumbres diferentes acerca de la forma de alimentarnos, de manera que en la cena, sigo comiendo comidas fuertes, pesadas y abundantes para no despertar a media noche buscando algo que comer.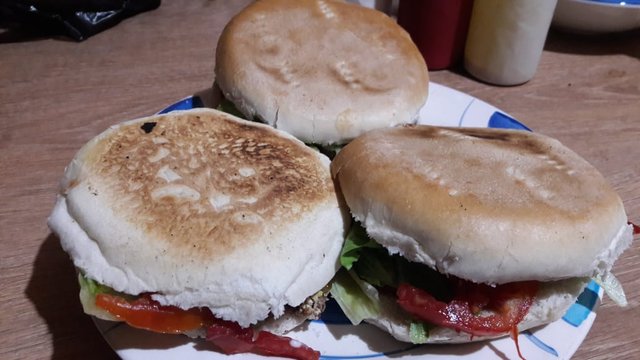 Pero hoy, he comprado algo llamado "EMPANADAS DE PINO".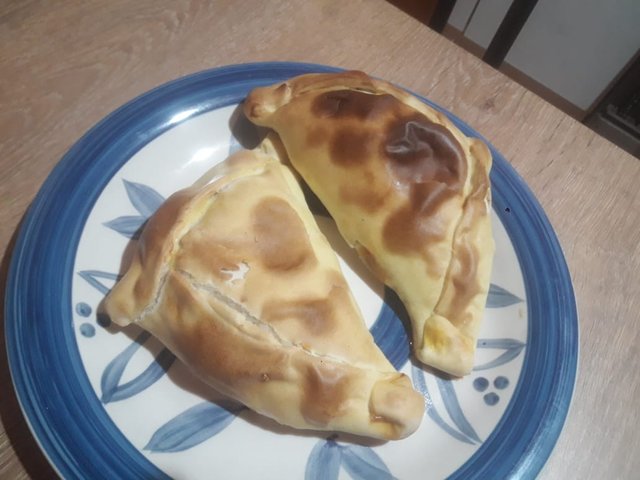 Lo mejor de todo, es que son horneadas. Son hechas con harina de trigo. Por dentro, tienen carne cortada en cuadritos, 1 aceituna, mucha cebolla cortada en juliana, mantequilla, aceite de oliva, huevo cocido, y especias como orégano, sal, pimienta, comino y ají de color.
Tienen un excelente sabor por la combinación de los ingredientes y con dos unidades, puedo quedar satisfecho.
Esta es mi cena para hoy; Así que, con el permiso de todos, me retiraré lentamente a devorar este platillo.


I want you to know that @enginewitty and @untersatz run a healing campaign. To participate you can use the #spreadlovenotwar tag to gain more visibility by the group of curators of the @thealliance family.




JOIN US HERE

JOIN US HERE