Archisteem 25: Hypothetical Illustration 15- What if Bicycle Tracks across Kota Kinabalu City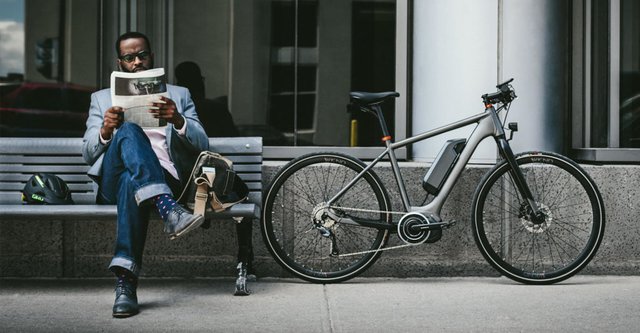 Source
Good day to all Steemians, it has been awhile since my last post on Steemit due to managing my side quest on hydroponics.

Stay Tunes for awesome updates.
I has been admire on some of the developed city with their well interconnected public transport and especially on bicycle tracks. I am writing this article is due to the lack of bicycle infrastructure and awareness in the city development, heavily dependent on cars that entering the city center had severe congesting the city road and endangerment fellow pedestrians. Furthermore, the purpose of writing also to send my condolence to Jazlan Atah Abdullah family member, who is a cyclist and killed when his bicycle collided with a car near the Taman Khidmat junction along Jalan Lintas.
Not pointing finger to any person, but some one should do something about cycling in this amazing city. Therefore, I hope this article could spark or inspired others or may be authorityyyyyyyyyy to make some changes.
Further no more, let's begins.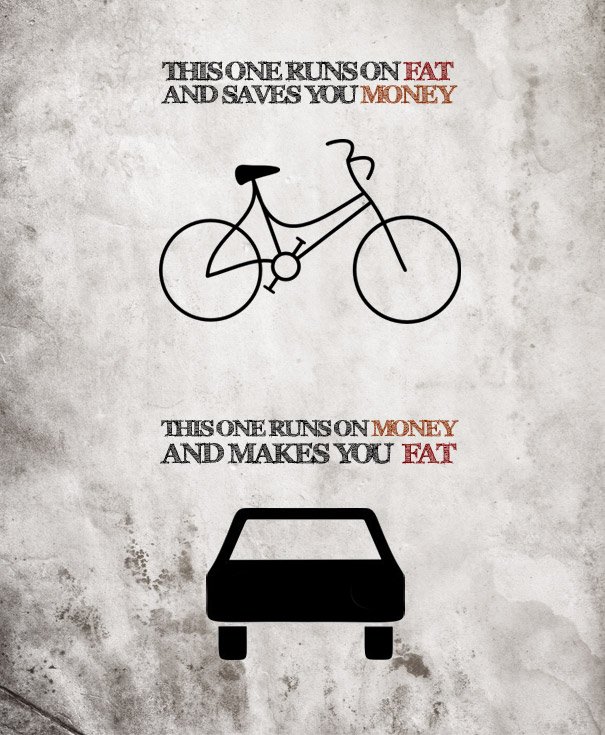 Source
Bicycle, run on fat, save on your money. But how feasible is it in short and long distant in daily commute.
Below are some of the city that listed as the city most suitable for bicycle.
Copenhagen, Denmark
Amsterdam, Netherlands
Utretch, Netherlands
Strasbourg, France
Barcelona, Spain
Malmö, Sweden
Nantes, France
Bordeaux, France
Antwerp, Belgium
Seville, Spain
Factor of success for implementing bicycle friendly city
1. Weather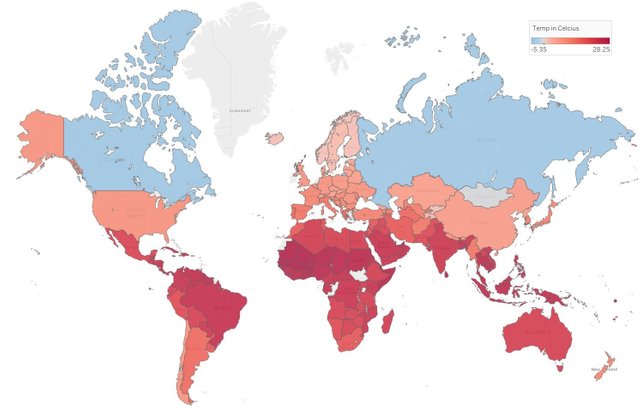 source
All the listed bicycle friendly city above are located in the Europe region where temperature is lower and comfortably to promote outdoor activities (Cycling, stroke on the park in day time). Besides that, the comfort in a cooler environment (But not too cold) give an extra miles (longer distance) for cyclist.
2. Government Intervention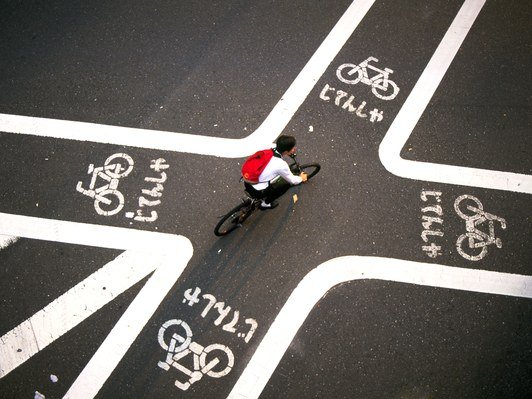 Source
Government play a major role in promoting the use of bicycles. They could implement policies that could revolutionize how we commute in the city. Furthermore, a substantial funding in providing essential infrastructures are crucial to promote city cycling.
For example in Copenhagen, Denmark, ranked number in year 2015 for encouraging cycling had invested $150 million in cycling infrastructure and facilities over the past decade. Basically, all the countries mentioned allocated a budget for building more effective, comfortable and safety orientated bicycle infrastructures. It promote healthy living lifestyles, and cleaner environment, therefore it reduce the government the needs to deficit their budget in cleaning the street up and healthcare.
Besides that, infrastructures should reinforce by policies that could encourage more people using bicycle. for example implementing policies implement environmental clean-up tax in fuel price, or car user have to pay more for parking spaces.
3. General Public Stigma
Commute in bicycle will come to a barrier where general public has a negative reception toward (Probably representing a lower class status).
Well, I cannot change that. Public have to overcome this stigma when they felt the heat from some constraints (Policies).
---
But my home town located in a tropic region, hot and humid and constantly bombarded by heavy rain.
Say No More Fam!
Tropical bicycle case study
S'pore, aim to be first tropical cycling city
source

source
Land Transport Authority (LTA) stated to turn Singapore into a cycling-friendly city. By 2030, all HDB towns will have a cycling network, which means a total of 700km of cycling paths across the island. Every HDB town will have its own cycling network by 2030. These cycling paths will connect commuters from their homes to MRT stations and bus interchanges, and nearby key amenities such as shopping malls and schools.
We're installing more direct cycling links to connect 12 MRT stations to park connectors nearby so cyclists can make easier and safer first-and-last-mile commutes. To keep streets safe for all users, always give way to pedestrians, and slow down at high-pedestrian areas such as bus stops.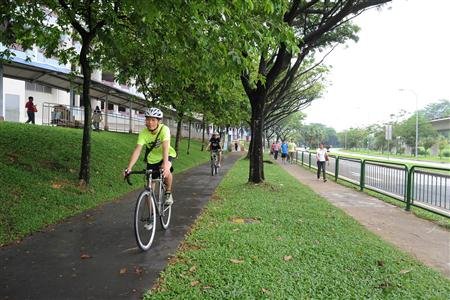 Source


Source
Besides that, other bicycle-friendly infrastructure such as bicycle crossings and bike parking facilities are being added to further encourage a cycling culture. To provide a more convenient facility for cyclist on limited city space, Singapore will trial its first fully automated underground bicycle parking system at Kampung Admiralty in 2017.
To find out more, you could visit the LTA website Her
---
So, How about Kota Kinabalu City?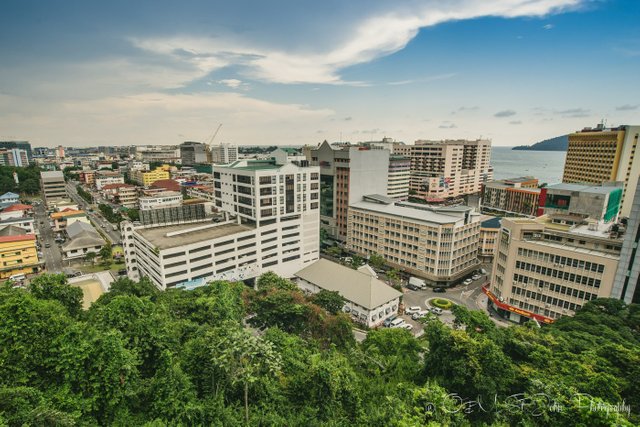 Source
Why it is so hard to implement a feasible bicycle track in Kota Kinabalu city. So much potential, Yet to implement. Therefore, this article will elaborate on feasibility of implementation bicycle track.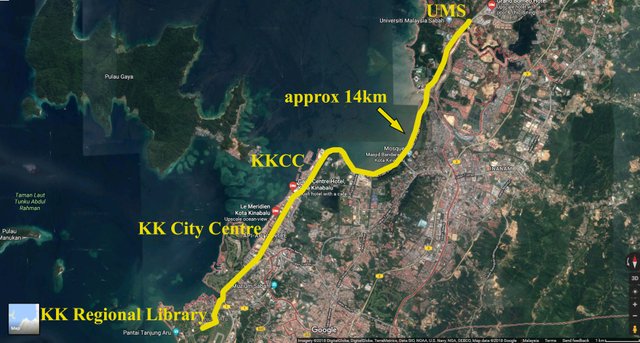 In this case, I would like to propose a bicycle infrastructure in the city as shown in the map above. The infrastructure connecting Kota Kinabalu Regional Library to Universiti Malaysia Sabah through the buzzling city center and Kota Kinabalu Conventional Center. The track is about 14 kilometer and connected destination also encourage public for all ages to get to it without the dependent on cars.
Average human walking speed is 5 Km per Hour, it won't cut it for people to travel in the city by walking only. Therefore, a cleaner and inexpensive method is by cycling. Even though you are not driving, you still have to pay for every meter for taking Grab or taxi services.
The connection are situated on an almost flat terrain, this is to ease cyclist efforstlessly using it. Furthermore, on a flat terrain, average city cyclist could travel at 15km per Hour. Therefore, it will takes cyclist 1 hour to complete the proposed track.
Of course, cyclist will not only depend on bicycle to complete the 14 km proposed track, it will accompanied other infrastructures to promote bicycle friendly city. Infrastructures such as tram, Bus Rapid Transit (BRT), train, subway should be implemented that could carry cyclist bicycle to travel in longer destination.
Public transports could transport cyclist on highway and buzzing roads, then the agile cyclist could navigate through the destination with ease.
Below are the example of bicycle friendly public transports.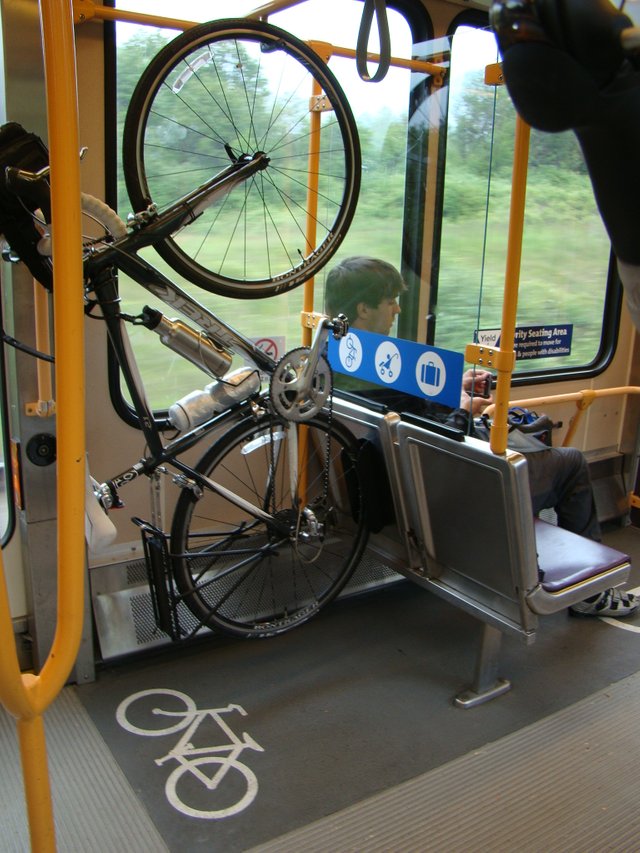 Source
Bicycle slot on board a train, that carried cyclist in and out of cities.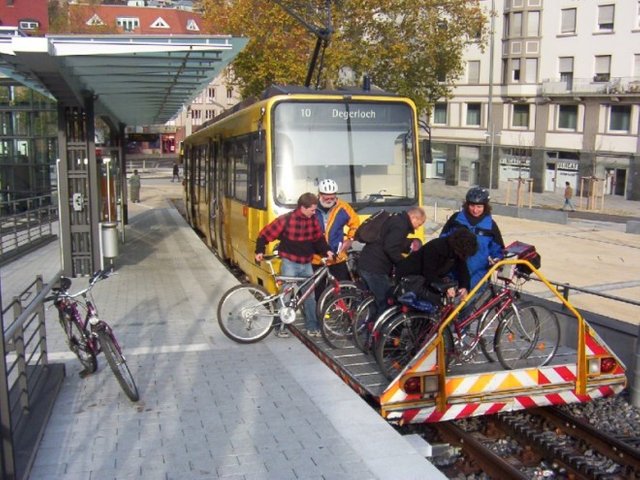 Source
Tram with bicycle parking in front of it. Cyclists could load and unload their bike when tram arrive.

source
Why stop at train and trams, bus navigate the inter cities road the most. Therefore, it is a best option to include bicycle slot for it.
Urban Planning
Previously I had suggested a planning to redevelop Gaya Street into a car free zone. (Disclaimer, all are artist impression only)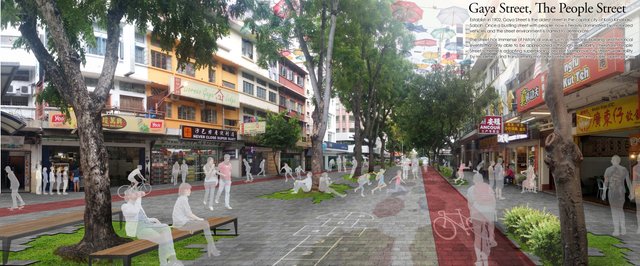 Car free zone give back the street to people, and bicycles. slow moving transport like bicycle, and cyclist could actually stop at any time to buy something from the store, or chill. Eventually, it increase the people traffic on the street.
Furthermore, it also double as rental slot for commercial activities.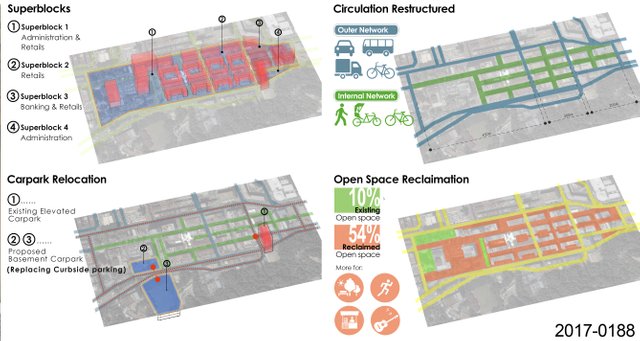 Rezone the area could reclaim more for open space and safer street.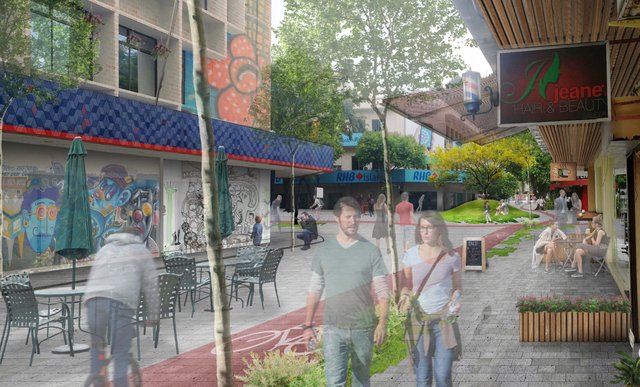 Since trees could planted in the middle of streets, road surfaces no longer expose to sun, hence reduce heat radiated from the ground, and cooler environment.
---
But, why Kota Kinabalu
There are many reason for it, but I will high light the three main reasons:
The city is still at developing stage and New system could be integrate into existing infrastructure easily and learn mistake from case study that implemented in other cities.

Besides that, more people using the street, the safer it gets and it also promote local economy growth.

and of course, this is my hometown.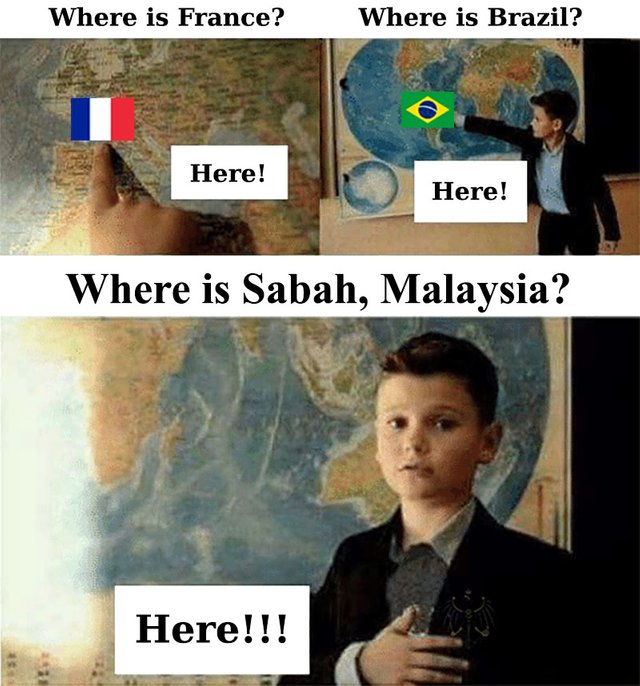 ---
Hope you found this article knowledgeable and fun to read and inspired. So, don't let the inspiration stop here, share it out and let public knows the possibility is endless. Thank you for your time and support, please upvote, comment and repost. Cheers.
---

This is an #archisteem post.
A new tag that is to curate our existing built environment and also future built environment development. Want to know more? Read here.
---

Find me @cklai