Archisteem: Collaboration & Partnership - Growing Up [Part 2]
2 months ago, I posted about @archisteem in collaboration with various parties to make the first project under the initiative, 1001 Places to Remember a success. Since then, the team had been actively engaging the community and also finding different parties to collaborate so that it could create more value for the participants as well as the collaborators.
Starting this initiative, the founding team always believes that a solo game will never make it become something impactful and sustainable. What we are aiming for is to make @archisteem become a platform that could support and empower people who have a great passion for the future as well as the betterment of our living environment. Three of the co-founders are with architectural background whereby we believe that through our learned skill and knowledge about building, tech, social, culture and economy, we could contribute something for the future built environment.
Again, we would like to thanks all the initiatives, personals and platforms that have supported @archisteem and we truly hope to grow along with the whole Steemit community. It is fascinating to be part of such a passionate community.
First, we would like to thank @fundition and the team for supporting our first project, 1001 Places to Remember. It means a lot to us as we sincerely need all the help and support we can get from the community. Without the help from @fundition, we could not have such growing pace for the project. With that being said, we also set the sole beneficiary of this crowdfunding, which is @fundition to get 1% of the total funding received as a token. We will be giving more as we grow back to the platform as well as to the ever-supportive community of @archisteem.
Do check us out on @fundition with the link below.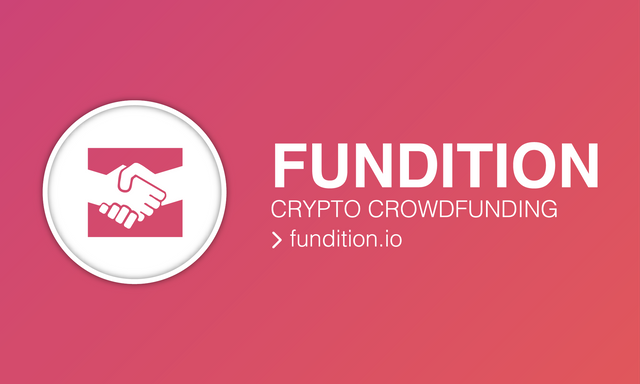 This is an initiative started by @jaynie who tirelessly and passionately support 100 over authors on their amazing contents. Personally, I respect her for her consistency and resilience in keeping this amazing initiative going. Undoubtedly, the effort required to run this community is insane.
Being able to provide more value for the initiative is something I wanted to do. By collaborating together, @archisteem will be supporting @steemitbloggers members under the category of #travel and #outdoor-adventure that relates to the project.
In order to get our attention, we would like the author to use #archisteem besides #steemitbloggers so that the team can easily spot the content and curate accordingly. All the selected stories will be notified and will be included in the progressive report of the project.
Personally, we are amazed at how @steemitworldmap had grown and how similar this initiative is with the project that we are working on. This will be an open letter to @steemitworldmap and its founder @martibis on a possible collaboration with @archisteem to work this out together.
In the meantime, our team will be curating @steemitworldmap related stories with some tags like #travel and #travelfeed. We are amazed at the high quality of both stories and photography which just fit right with 1001 Places to Remember. We would want to give more support and exposure for the authors who had spent so much effort on making such detailed and attractive stories.
Team Malaysia is the birthplace of @archisteem. Without the guidance and support from the community, especially the big boss, @bitrocker2020, @archisteem would not have existed. Knowing there is a community backing up the idea of starting this initiative; I gain more confidence in keeping the momentum and continuously better the support mechanism under this initiative. Behind the scene, @zord189 had also given me some great advice on getting support from different parties and helped me by giving me great referrals and recommendation! In the process, I learned a lot ever since I started @archisteem. (previous statement)
The official Discord account of @archisteem was created for facilitating different functions like the collaboration of the project, 1001 Places to Remember. In addition, @archisteem had officially registered under @teammalaysia curation support which provides more exposure and value to the post. This will significantly help the initiative to grow and able to support more contributors in the future. Thanks again to @aaronleang for facilitating the process.
Thanks to the minnow support initiative started by @tcpolymath who listed @archisteem as one of supported initiative/project/user. @tcpolymath is known to the Steemit community especially in @minnowbooster and @steembasicincome which he selflessly supported many Steemit users. At the same time, @photocircle is also one of the supported projects too, founded by @archisteem's co-founder, @funtraveller. Basically, the minnow support initiative is to help the plankton to grow into a minnow (over 500SP) which I think the support itself is significant and impactful. A very big thanks for the generous gesture from @tcpolymath, @archisteem will definitely grow and help to support more. (previous statement)
Besides that, we are glad to be added under the support of @themesopotamians too which also parked under @tcpolymath curation initiative. Super thanks for being so supportive :)
We are lucky enough to be followed by @creativecrypto, an online magazine dedicated to all things creative on the blockchain started by @sndbox. I am surprised by the support coming in under @creativecrypto and @sndbox curation trail, which I have never expected to get any time soon. Personally, I am very grateful as I know it is very valuable to be noticed and followed by the awesome project, @creativecrypto. Furthermore, I love the passion behind the team of @creativecrypto and @sndbox which pushes creativity through the unknown boundary. (previous statement)
I would personally want to thanks @sndbox for taking me in for their Cohort 2.
This was my first assignment under @sndbox: Link
A City A Story by @aaronli
This project was started by @aaronli under the tag #citystory whereby the intention of starting this is to encourage more people to share about the culture and stories of their hometown or their cities. This could help to promote the place's uniqueness to a larger audience and in another way, to express personal love to our beloved hometown and cities. This project was mentioned to me by a few Steemians and I also came across his project in the #cn and #travel category. I was intrigued by how he manages this project and how the project grows and supported by @sndbox. After approaching @aaronli, we decided to collaborate and share resources under the same contest submission. This will not increase the reward pool for the participants, but also widen the audience crowd to both projects. To us, it is a mutual relationship and we enjoyed the collaboration ever since. A big thanks to @aaronli for collaborating with @archisteem. (previous statement)
It is amazing to see how @photocircle had grown. I remembered when @funtraveller and I were discussing and sharing about each other projects, especially when we shared how hard to get support from the big guys and unsustainable approach to fork out too much Steem and SBD to maintain the reward pool. Luckily, @photocircle was noticed by @vortac and since then, it has grown and sustained to a great length of time. The earning allows @funtraveller to do more things like creating more rewards, starting a bot to manage the account and more. I am inspired on how @funtraveller manages his project and this could be one of the great references for me to lead the @archisteem initiative. Again, thanks to @funtraveller for the generous support to help me in setting up the initiative and sustaining it. (previous statement)
Lastly, I would like to thanks to both my partners @cklai and @funtraveller who contributed ideas, energy, time and also SBDsss to help make @archisteem works and grow. Without this support, I think the initiative will go nowhere and die off without anyone knowing.
---
Read More About:
---

A new tag that is to curate our existing built environment and also future built environment development. Want to know more? Read here.
---