Archisteem: Support The Community By Joining The Curation Trail
The @archisteem team is happy to announce that we had set up a curation trail under Archisteem and open to the public to follow. We had been moving @archisteem for about 6 months and the co-founders @kimzwarch, @cklai, and @funtraveller had been supporting the community by different means. However, we found that there can be more to offer if we could involve more people in the ecosystem.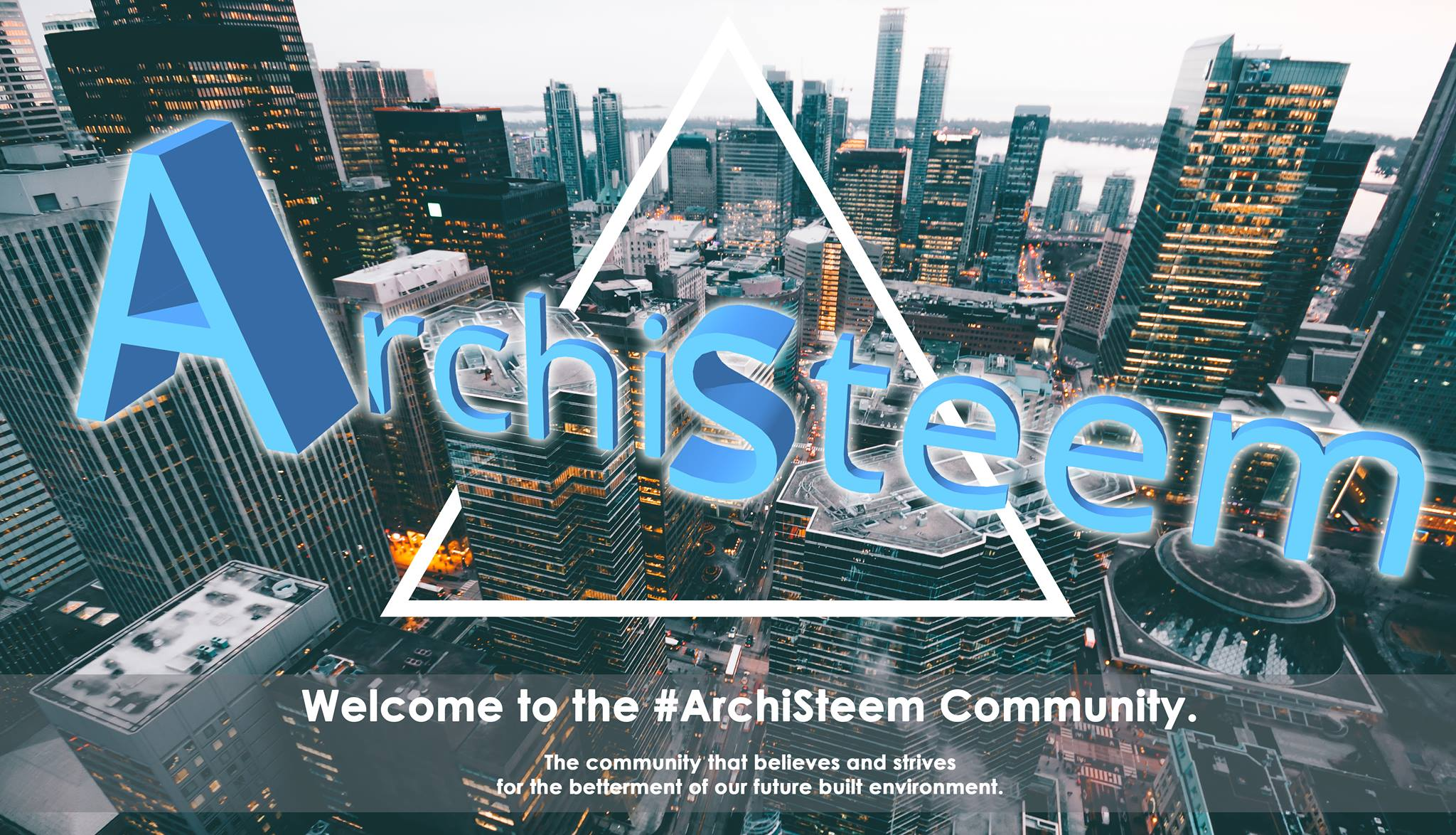 Currently, all the @archisteem's upvote activities are done manually by the co-founders and follow up with upvote and comments from the team. The process can get pretty tiring when things are tight up all at once. Plus, all of us are people with different commitments as well. We definitely hope to support and give attention to every one of the contributors, but as the community grows, this will be harder for the core-team to handle.
Now, we decided to roll out the first feature for @archisteem which is the Curation Trail. This enables the like minded Steemians to follow @archisteem upvoting trail to support those quality content makers that use #archisteem and #placestoremember. We found that most of the contributors are very good at what they write and express which we hope to provide more support for them to grow further and thrive. With the help of you all following the curation trail, the value of support can be increased and we ensure that all the upvoted contents are worth to be supported.
FYI, the team will browse through both tags #archisteem and #placestoremember time to time to respond on every submission. On the other hand, we will also scout for attracitve stories to be curated whereby we will introduce both tags to them and invite them to join the fun. As of now, the scouting was done randomly and with around 3 to 5 contents per session. We try to maintain @archisteem Voting Power at 75% and above to ensure valuable upvote support of around $0.01 (excluding the co-founders support).
With that being said, we now warmly invite anyone who is interested to join the curation trail. As of now, Steemians who join the trail will be featured on a progressive report on the growth of @archisteem which we will be launching soon. Currently, we only run the #placestoremember report. We will also do our best to support related posts of the contributors (following trail).
Let's join the fun and help us grow @archisteem together!
---
Tutorial: How to Join The Curation Trail?
Follow the following steps:
1 - Go to https://steemauto.com/

2- Click Login/Register on the right-hand corner and you will be led into Steemconnect (for existing Steemit users)
3- Key in your ID and Password to grant SteemConnect authority to access SteemAuto.
4- You will be led into this front page.

5- Click into Curation Trail at the left-hand column and you will come to this page.

6- Type Archisteem in the search bar and you will be led into this page.

7- Hit Follow and go back to the Curation Trail page and you will find settings for your trail following.

8- Adjust according to your liking on the voting weight, method and wait time for your curation.
Finally, you are done and ready to go :)
---
We would like to thank you in advance for the selfless support on our initiative since we started. Ultimately, we want to grow this community continuously and support more and more Steemians along the way. In turn, we could create more values, not only for the individuals but for the community as well!
---

A new tag that is to curate our existing built environment and also future built environment development. Want to know more? Read here.
---
Join us here in Discord
---