Focus 2019: Sustainability - Introduction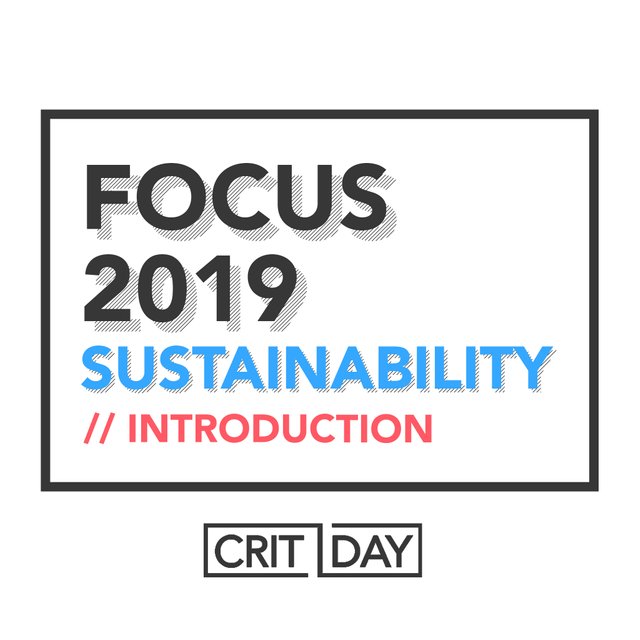 "All of humanity now has the option to "make it" successfully and sustainably, by virtue of our having minds, discovering principles and being able to employ these principles to do more with less."
— R. Buckminster Fuller    
What is Focus?
Focus is a new, year long exploration of a core topic. The topic will set a foundation for a series of posts, discussions and projects which are all centered around a given theme. The aim of Focus is to encourage conversation, debate and collaboration between architecture students, architects and those outside the profession.    
Focus 2019: Sustainability
We are living in an age of environmental crisis. The effects of Humans on the earth is having significant impact to the natural environment, to the point where Scientists are suggesting we have entered a new epoch[
1
].
For real and effective change to happen it needs to be from the top to the bottom. We need world leaders to govern radical changes at an international level, as demanded recently by Attenborough[2], but we must all buy into this change if it is to have a meaning impact. As individuals we can make changes in our lifestyles, daily choices and habits, if undertaken as a collective will be a positive shift.
As Architects we can go a step further…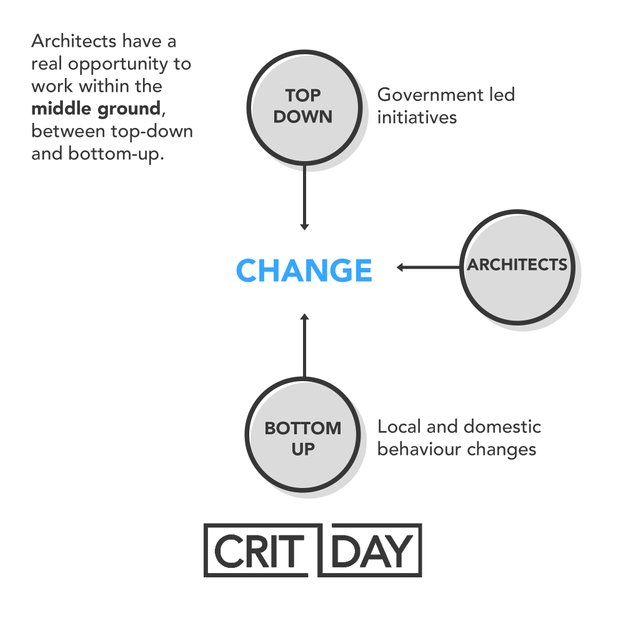 Our profession has granted us the ability to influence a wider audience. We are designing the buildings and cities of the future. The decisions we make today will have a long-lasting impact on the world way beyond our years. Architects can play a pivotal role in progressive change. We have a duty to the world to encourage our clients, teams and other professionals to adopt the principles of sustainable design.
Recently we asked the CritDay community why they chose to become Architects[3]. Many of the answers related to changing the world, or leaving a positive change. This purpose can be achieved. By focusing on sustainability and bringing the conversation to the forefront of the profession, not just an add-on to the process, token gesture or after thought, Architects can leave a positive impact on the Earth. We have a responsibility as Architects and Architecture students to ensure these important conversations are had, but also an opportunity to lead them.
Over the course of 2019 a group of students and professionals will come together to explore Sustainability and Architecture. Focus 2019: Sustainability will be a chance to research the topic of sustainability and collaborate with like-minded individuals, through monthly research topics and projects.
If you are interested in being part of the journey sign up here (closing date - 18th January 2019).
 
 
 
 
References