Treehotel | Dragonfly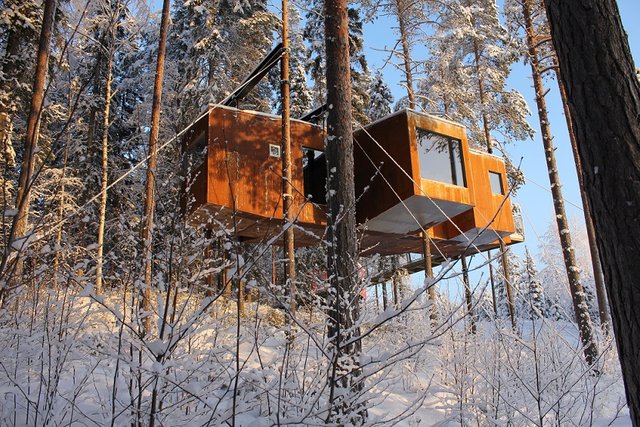 Would you like to stay in a place like this? I just stumbled upon a photo of this hotel room and I was amazed.
The hotel is called Treehotel and is placed near a small town Harads in Sweden. This is the biggest room they offer but not the only unique one. Its size is 52 square meters and it weighs 22 metric tonnes. This room can function both as a conference space as well as private suite.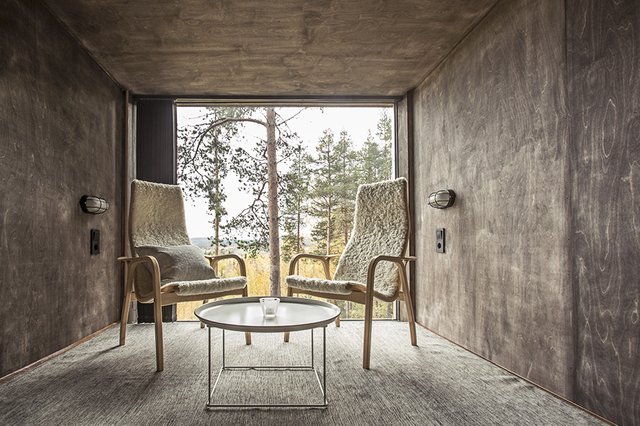 It is built out of wood, with an exterior made out of sheet metal that will eventually turn rust-brown and blend in even further with the pine-tree forest.
Big panoramic windows give you a magnificent view of the valley.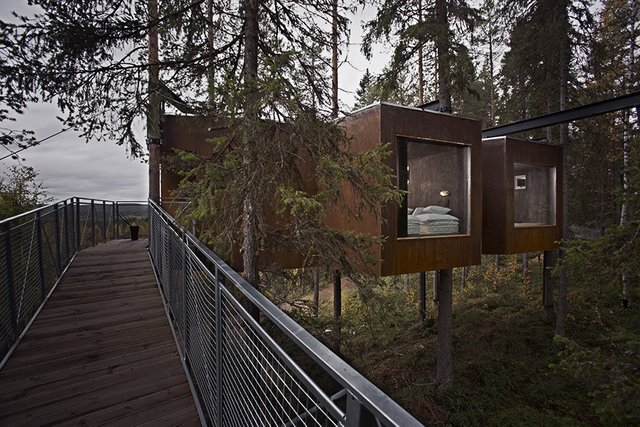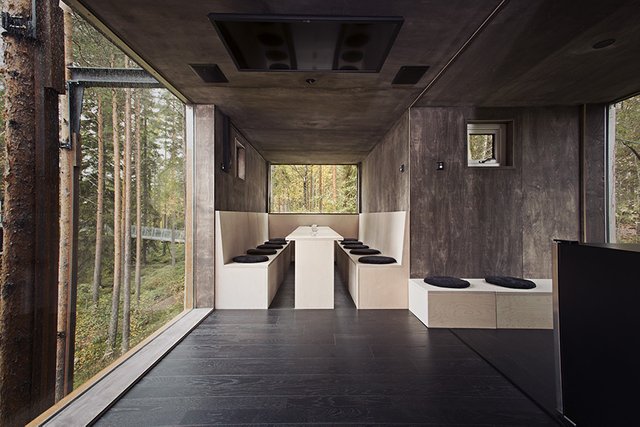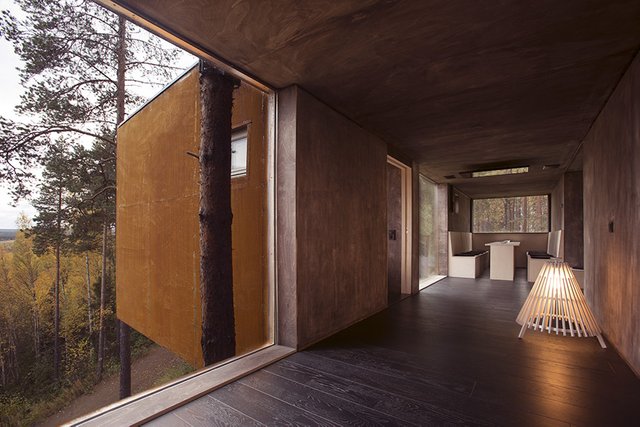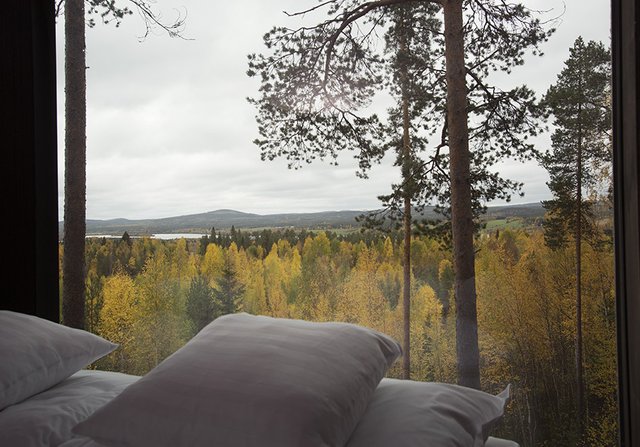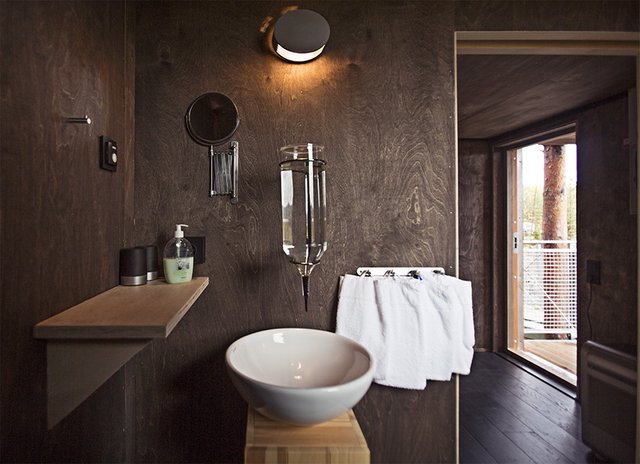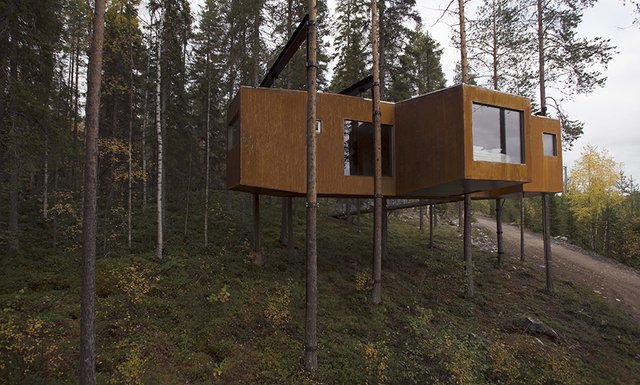 This is work of Rintala Eggertsson Architects.