Treehotel | The 7th Room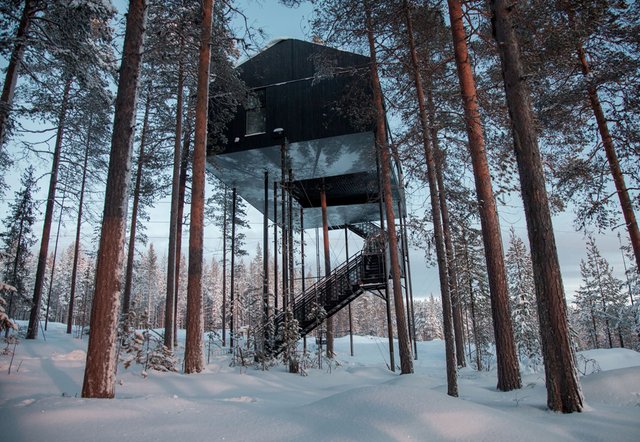 Another unusual room this hotel offers. Located in Harads in Sweden as well. The room covers 100 square metres of construction space, of which 75 square metres are living space. The idea came form Snøhetta architecture firm and it was constructed in 2016.
The room will accommodate five people.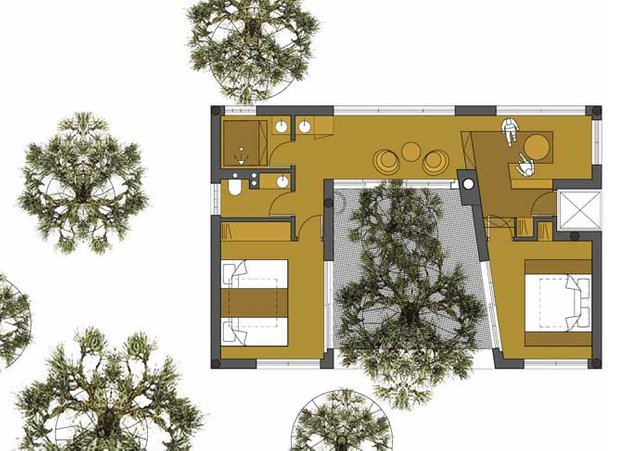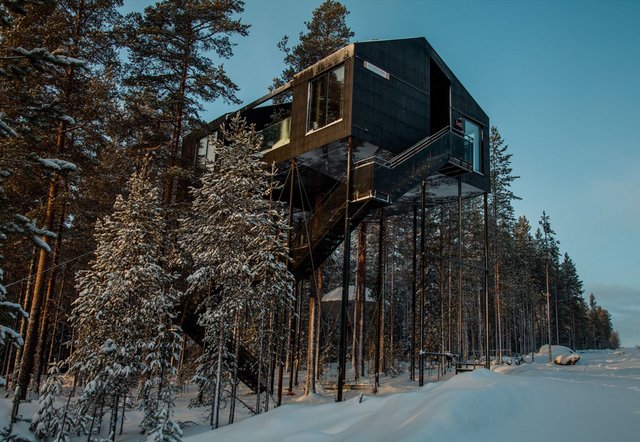 The middle part consists of a net which you can lay on as well as a pine tree which grows trough it.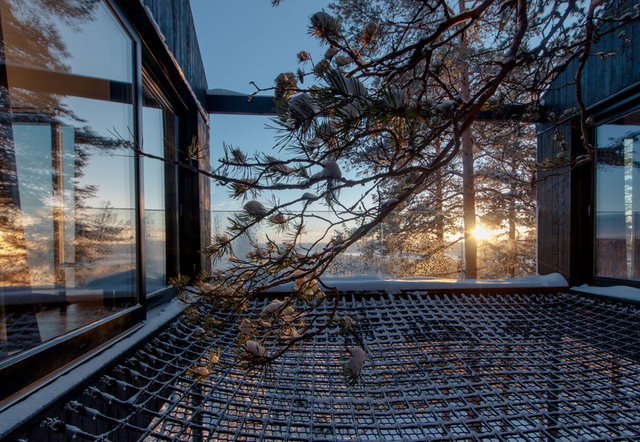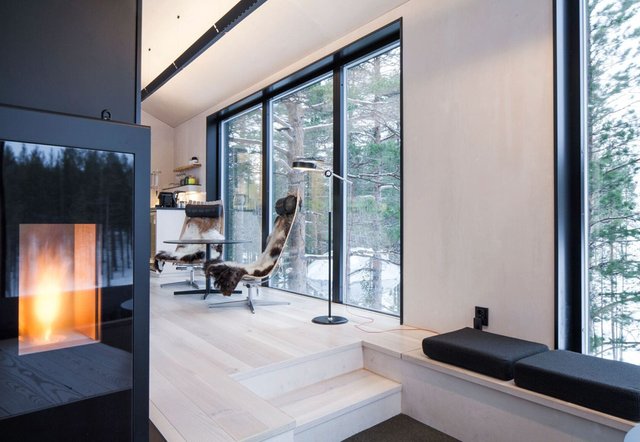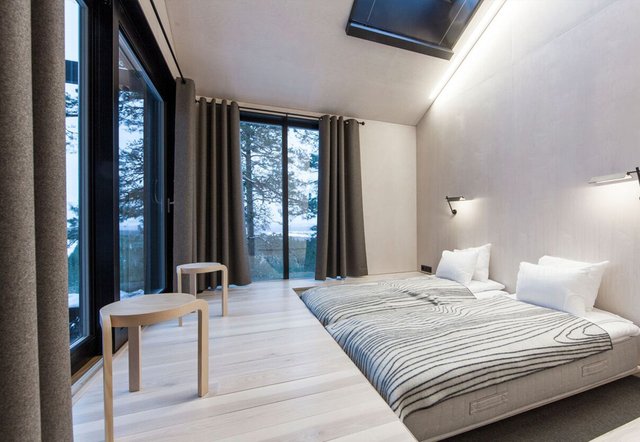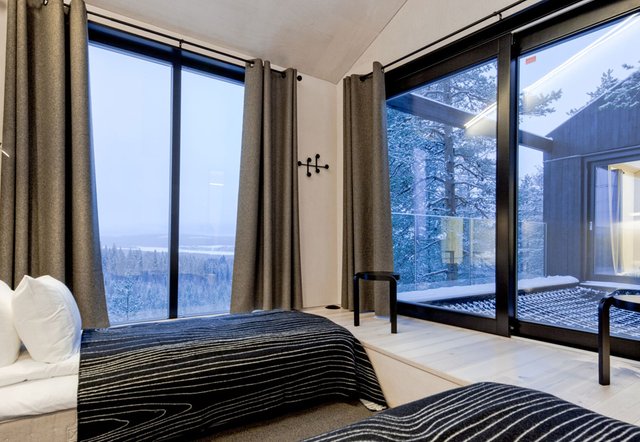 I made a post about another one. Check it out. : Treehotel | Dragonfly