House 'Little boat', Antwerp, Belgium, an Art-Nouveau experiment.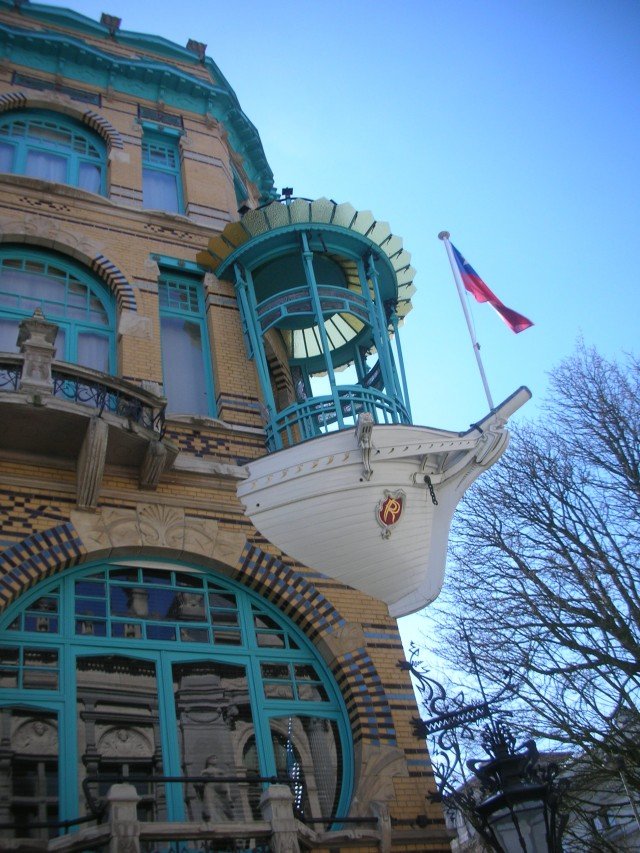 Walking around the fine Arts museum in Antwerp, Belgium, you'll find house 'Little boat'. An Art-Nouveau experiment by architect Frank Smet, that started in 1901 and builder P. Roeis.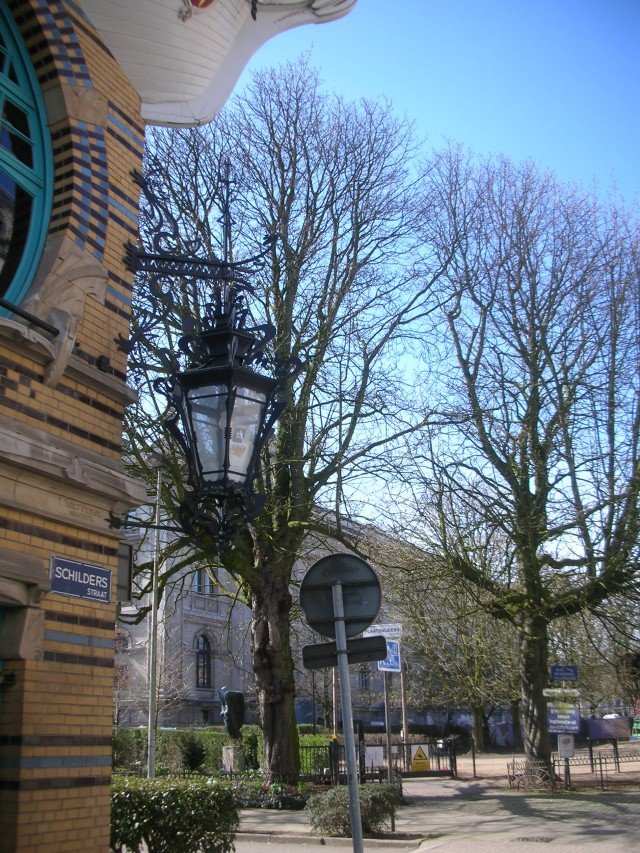 View on the Arts museum. Located in the Schilderstraat, paintersstreet.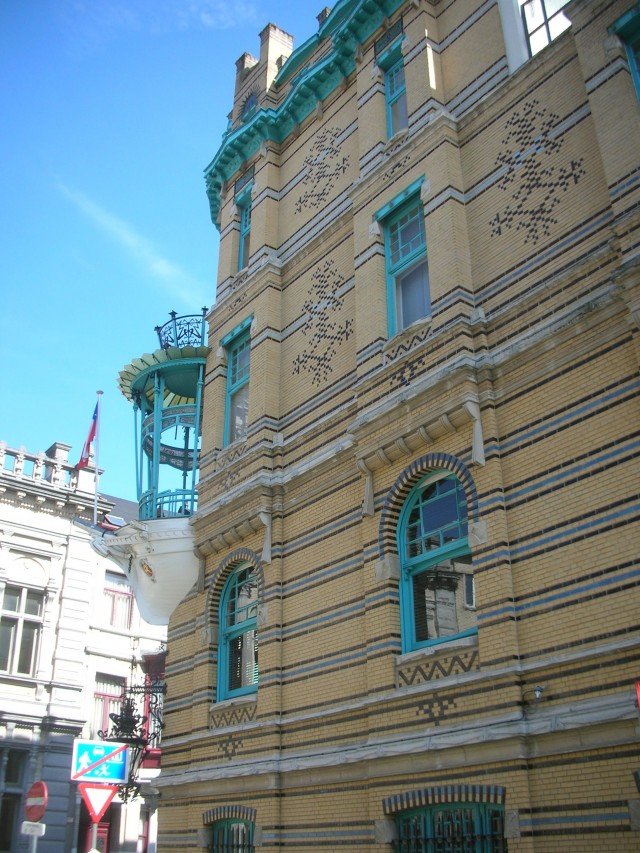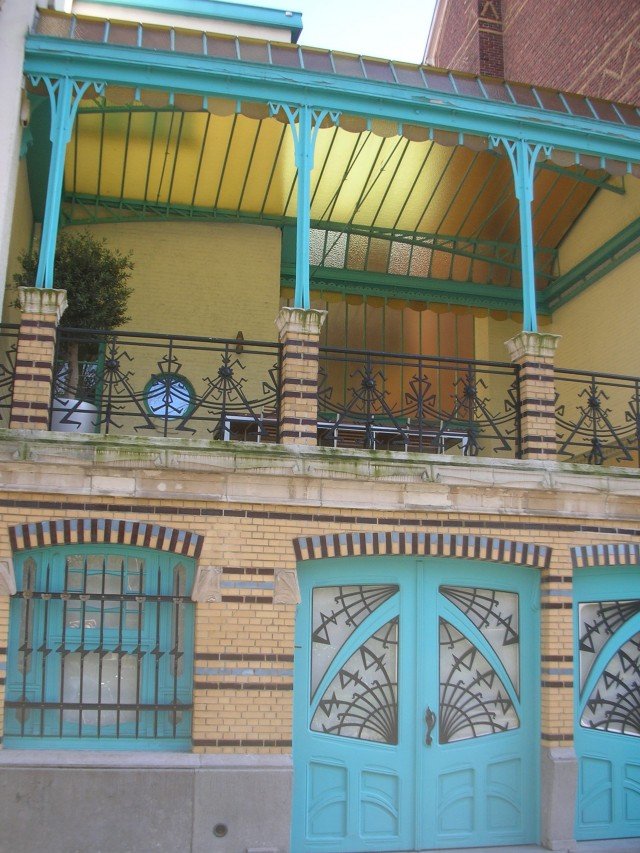 View on the streetside terras.
The architect and builder found their inspiration in the Moorish style, with the whole house meant to resemble a Moorish shoe.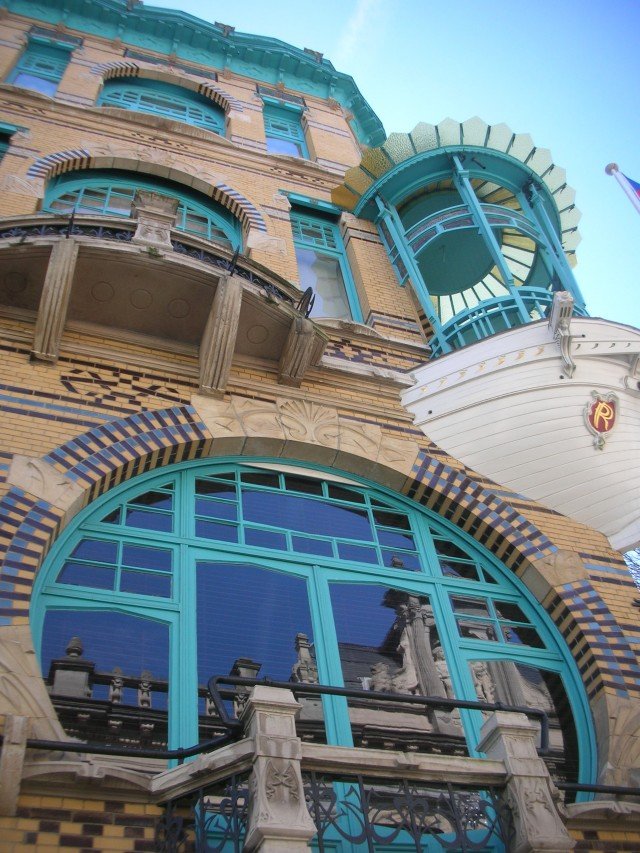 Originally a group of 3 Art-Nouveau buildings. One of the buildings was demolished in 1970, the remaining ones are now protected.
Builder P. Roeis, also a shipbuilder, was free to adding his influences working together with the architect,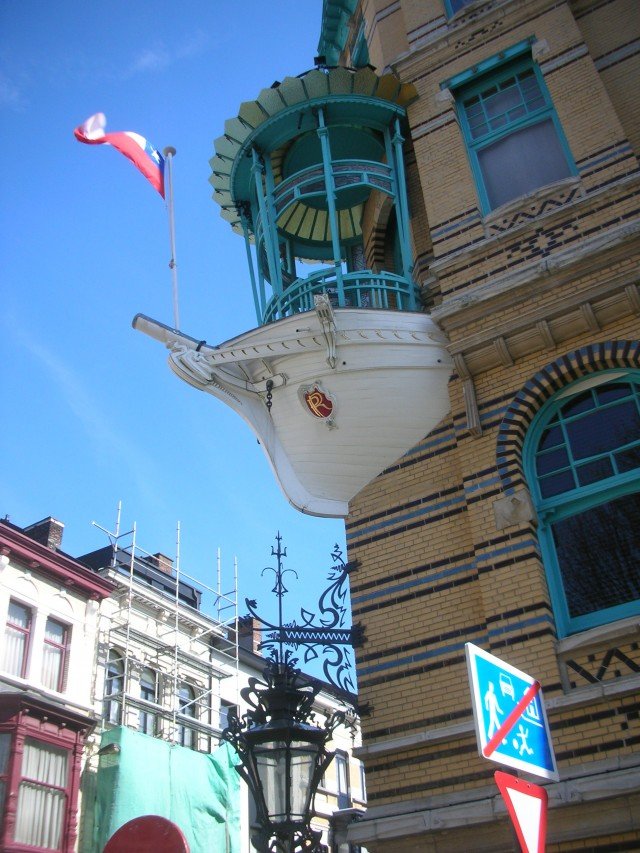 added the boat under the cornerterras.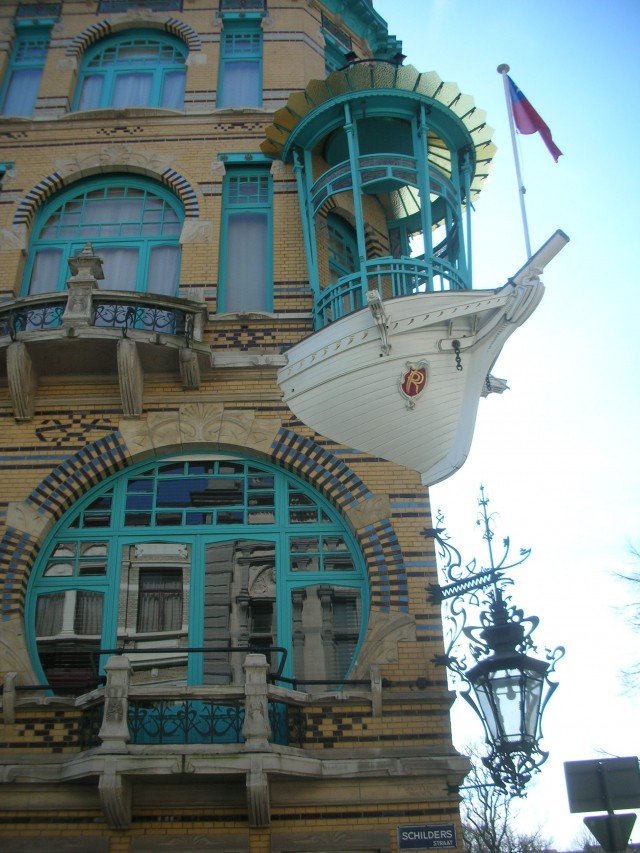 The Dutch name of the house is 'Bootje', little boat.
Thanks for having a look!