Aiello took her own life at the weekend, according to her mother, who said her daughter had struggled with 'survivor's guilt' following the shooting at Marjory Stoneman Douglas High School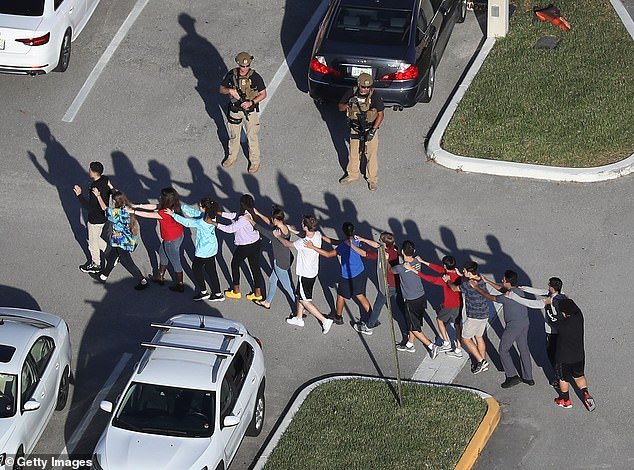 Aiello took her own life at the weekend, according to her mother, who said her daughter had struggled with 'survivor's guilt' following the shooting at Marjory Stoneman Douglas High School
This court has put us under a schedule, and we are not able to comply with that schedule because we are not receiving the information that we need to prepare this case for trial,' McNeil said, according to WPLG-TV.
'You're being disrespectful and I'm not going to be talked to in this way,' Scherer told the lawyer.
After the hearing resumed, the judged eventually agreed to order prosecutors to turn over all of the body cam evidence within 10 days.
Cruz's trial is scheduled for early next year, no specific date has been set, as yet.
Cruz's attorneys have said he will plead guilty in exchange for a life sentence.
The prosecution is seeking the death penalty