ARK reaches all time high.
Hi There,
The ARK coin is doing very well lately. Today it reached 0.0007 bitcoin just over 3 USD. Since it is the coin which is now worth the most (next to Pura) in my investment, about 3 bitcoins. And since I voted for a delegate my coins are making money, about 1 ARK, every day!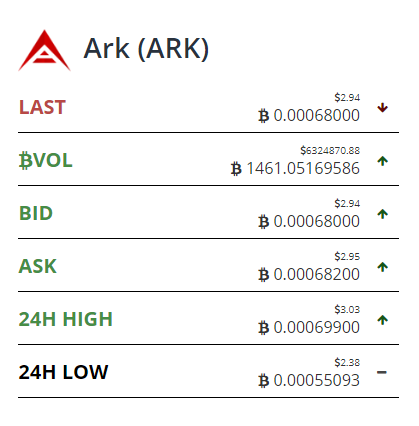 Thanks for your time!