ART-VENTURE: The lady with the blue hair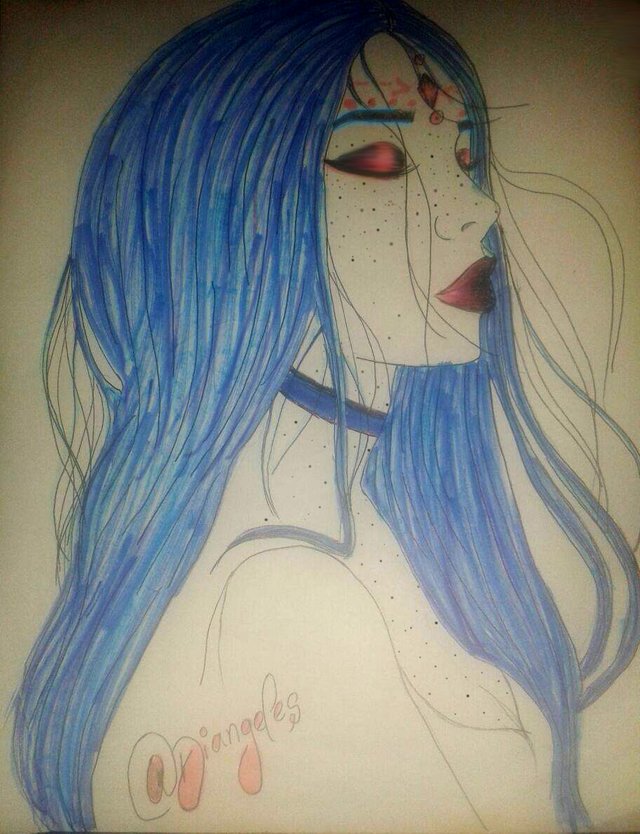 Hello everyone, I'm still here (moment of sleeplessness) so I decided to draw a little more, but here I leave the little drawing that I just made, I hope you like it as much as I do ...
1

2

3

Final art

---

Thanks for watching my post!
Until a next opportunity!
Goodbye!