Day 197# 📷 Photography by @adrianv 📷 Old marbled paper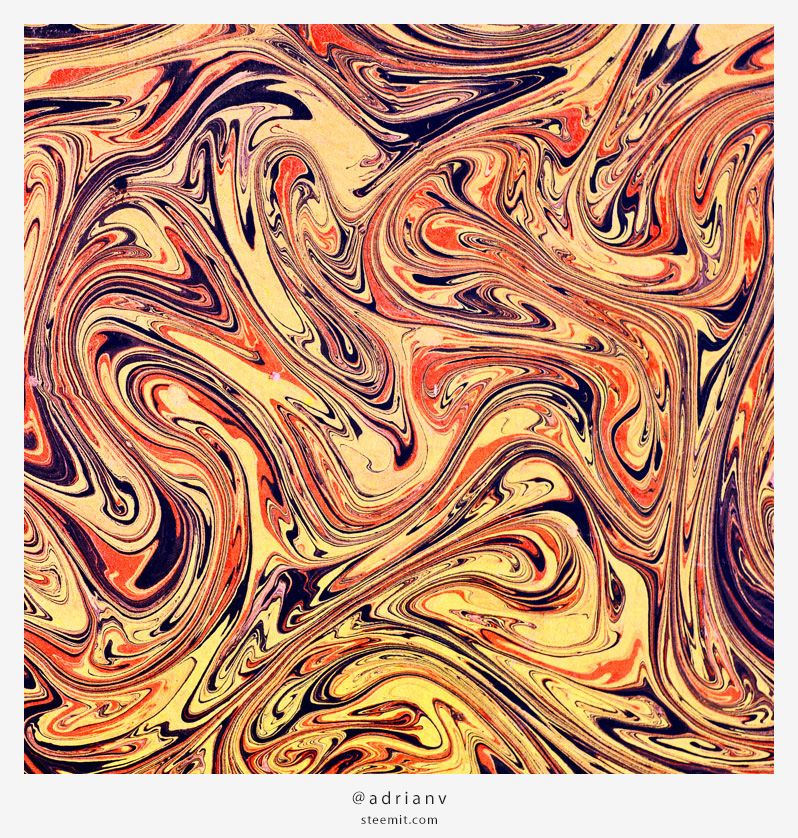 1/80-f4- 50mm ISO800 NikonD90


This is not a painting of mine but a photo I made of an old book cover...maybe in the future I will try to experiment this old technique of marbling and I will definitely share the results with you.
...a small part of me, of my life, of my feelings...
Thank you so much for watching!
If you feel...leave a comment and let me know your thoughts...I'll do my best to respond.
with love,
Adrian
@adrianv