"Good Bye Steemit & thanks"👋
Hi, how are you friends with steemit? I had not published for more than a month. Well, I say goodbye to all of you because I decided to continue in another application.

I knew this page thanks to @samic follow her and support her for her great work.

I thank all those who have always supported me, who are many.

You can visit my art gallery at: https://www.deviantart.com/alejoclawful
Spanish:
Hola como están amigos de steemit, tenia mas de un mes que no publicaba. Pues me despido de todos ustedes porque decidí seguir en otra aplicacion.
Conocí esta pagina gracias a @samic síganla y apoyenla por su gran labor.
agradezco a todos los que siempre me apoyaron, que son muchos.
pueden visitar mi galería de arte en: https://www.deviantart.com/alejoclawful
Design complete from my: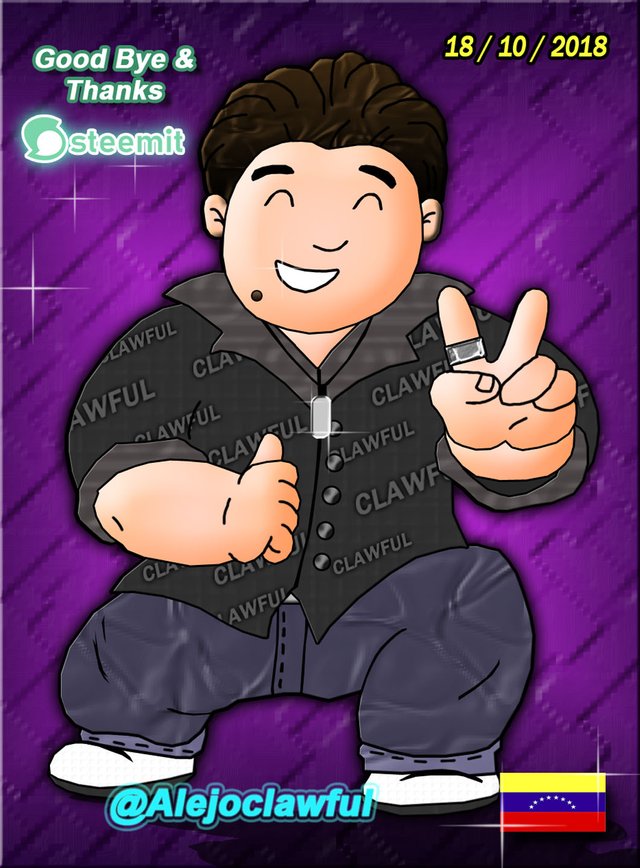 I made my plump LOL I hope you like this last drawing and digital design of me. :) The shape of the cartoon was inspired by the popular Dragon Ball saga in the beginning.
Duration of the farewell design:
Drawing: 41 minutes - Pen 3H and 2B Used.
Digital: 1 hour and 48 minutes (31 minutes background)
Photoshop program.
Spanish:
Me realice a mi regordete LOL espero le guste este ultimo dibujo y diseño digital de mi. :) la forma de la caricatura fue inspirada de la saga popular Dragon ball en los comienzos.
Duración del diseño de despedida:
Dibujo: 41 minutos - Lapiz 3H y 2B Utilizados.
Digital: 1 hora y 48 minutos (31 minutos fondo)
programa Photoshop.
Process creative 1: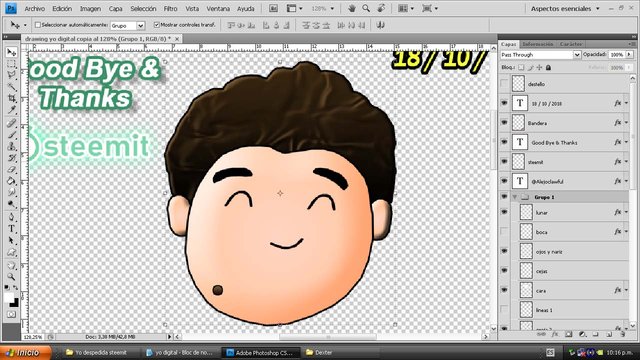 Process creative 2: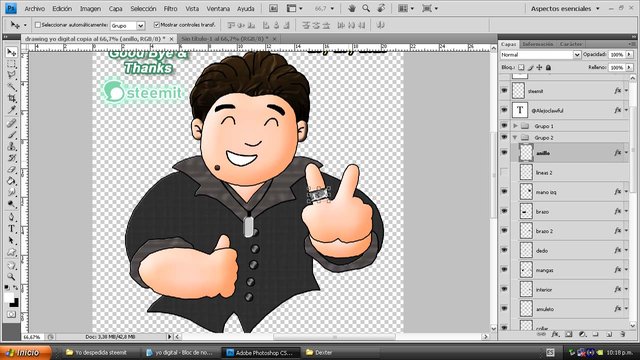 Process creative 3: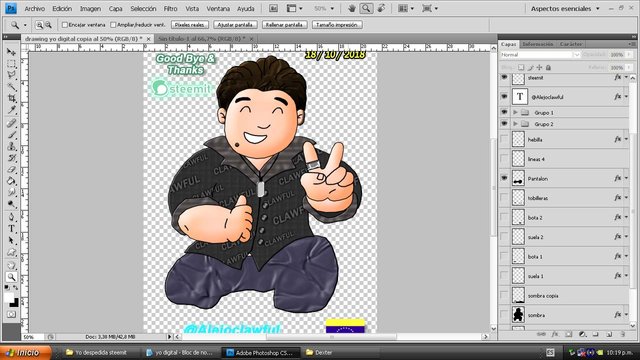 Process creative 4: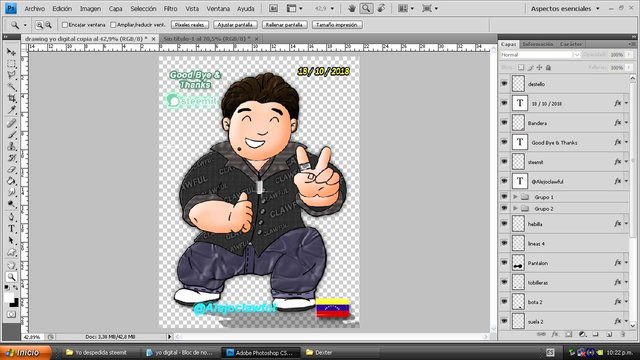 Drawing of my: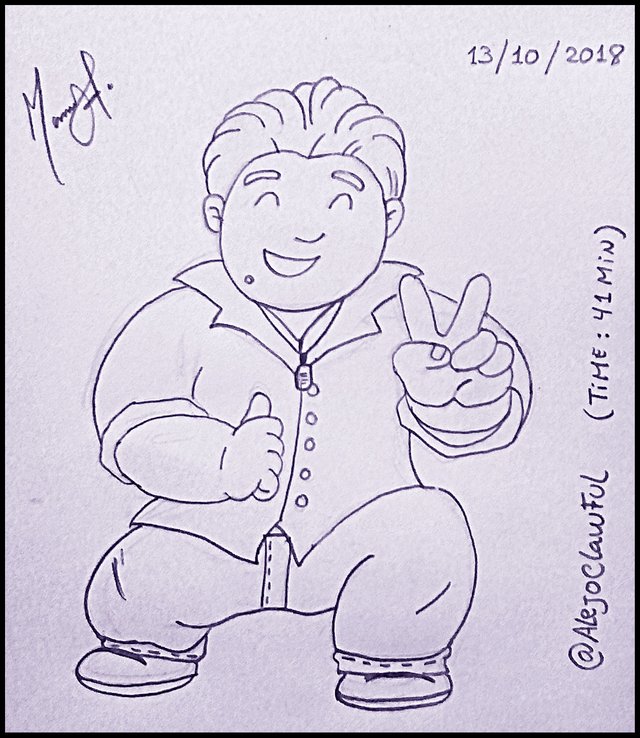 Process creative drawing: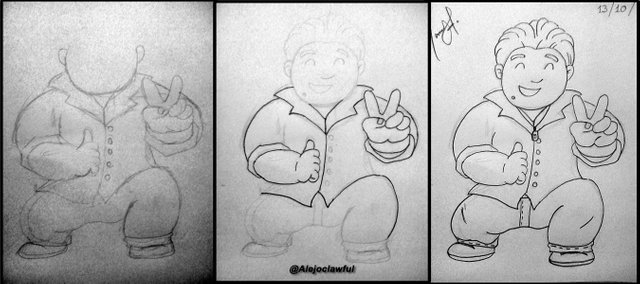 In Negative: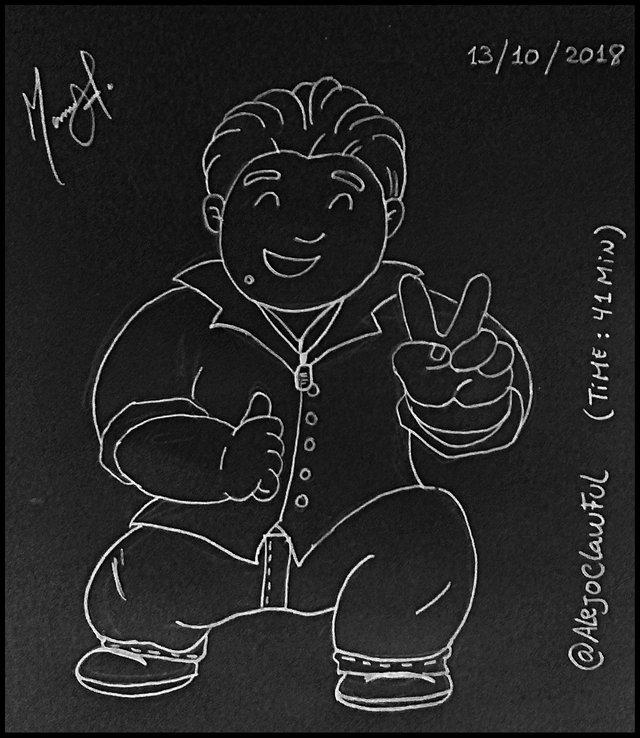 Thanks to all / Gracias a todo/a(s)

Copyright @alejoclawful - All Rights Reserved