The Ego Issue - Be Smart - (Plus A Little Bit of Self-Humiliation)
Hi Everybody !
Before we get started, Full disclaimer:I am about to hurt many people's sensibilities. I honestly hope you won't think I am pedantic after reading all me thoughts, yet if you do... Sorry!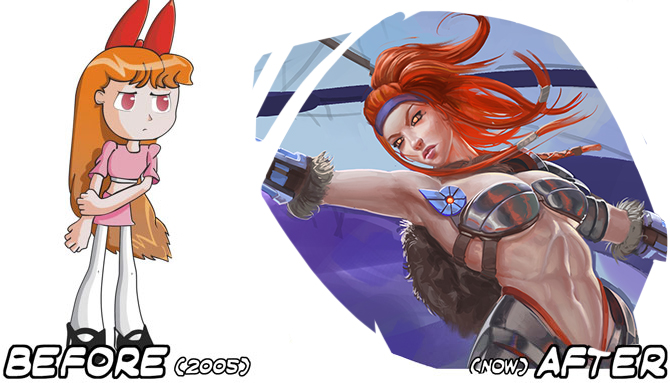 I recently had the non-pleasure of encounter my path with self-described self-taught artist Steemian. Which is pretty cool, yet I tried to extend to this person my concern about her method of practice. For which I just received aggression back.
---
This made me think about how people that is involved into art get back to a defensive position when you talk about their stuff.
I myself remember being this way in the past, yet it didn't lead me to anywhere.
This is the ego screaming to you from the back of your head "you are good enough, the rest ain't know a thing". So, since we are so sure that we are so awesome, we tend to feel scared that someone will tell us the opposite, and we show our claws.
I have one of this experiences myself on the deepest of my chest, wearing it as a badge of shame and a great reminder of how sometimes we just can't see the whole picture and our ego is stepping in front of our vision.
Let me describe you how it was:

When I was 14-15 years old (and I don't care that I was young, no excuses ladies and gentlemen) I did my very first digital "artwork". I remember doing it in Adobe Illustrator, which nowadays I just hate (And my Mac decided to not even allow me to open for some error program reason).

*(For better narrative purposes I put the artwork I did here at the right. So you can see that it was really bad).

I was so proud of it! So much in fact that I asked to a brother of mine to show it to his artists friends who worked with him. I even remember what they replied:

"Well, I can see that this guy just got started."

I was destroyed. So much in fact that I replied to my brother: "Huh! If you would see what other ''artists'' do and they get paid for that, you wouldn't say that!"

I was so angry!

It wasn't until few years after that I remembered the situation and felt very ashamed of the way I behaved. But it wasn't until like my 20-22 years old (yes, like 8 years after) that I realized that all this was because of my ego.
---
It is a matter of fact that twelve years after I still remember this unlucky behavior of mine. And yes, I am patient enough with myself to forgive me for having such terrible way of taking things up.
Yet still, it is a very lucky memory for when my nature tilts towards behaving like a dickhead I just bring this memory back and make a good use of it.
About eight months ago I decided to kill my ego entirely. And so I did.
And this made me to listen to everybody's comments, pieces of advices and critiques. And of course it was exhausting to filter them in the right way. Yet it made me get way further than I ever been before.
So again, if someone critiques you, or tells something about your work, embrace it instead enclose yourself, because that speaks about you.
Thanks a lot for your support and I see you in the next one!
---
---
(All the images are my own creation and therefore I own their rights)
---
---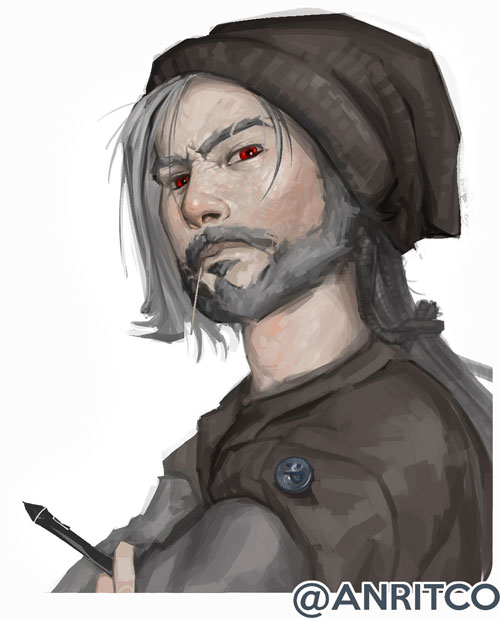 I always try to listen to the ideas of my fellow followers to improve my posts and to give something back to the community... therefor: What would you like the next posts to be about? What should I talk about? What kind of painting? Would you like some tutorials about arts, about cooking? Maybe some fresh gaming broadcast? I would love to know!
I apologize if I don't reply to your message. Sometimes I can't find enough time for it. But you can be sure that I will read it!
Bye!