The red wall /// watercolor and creative process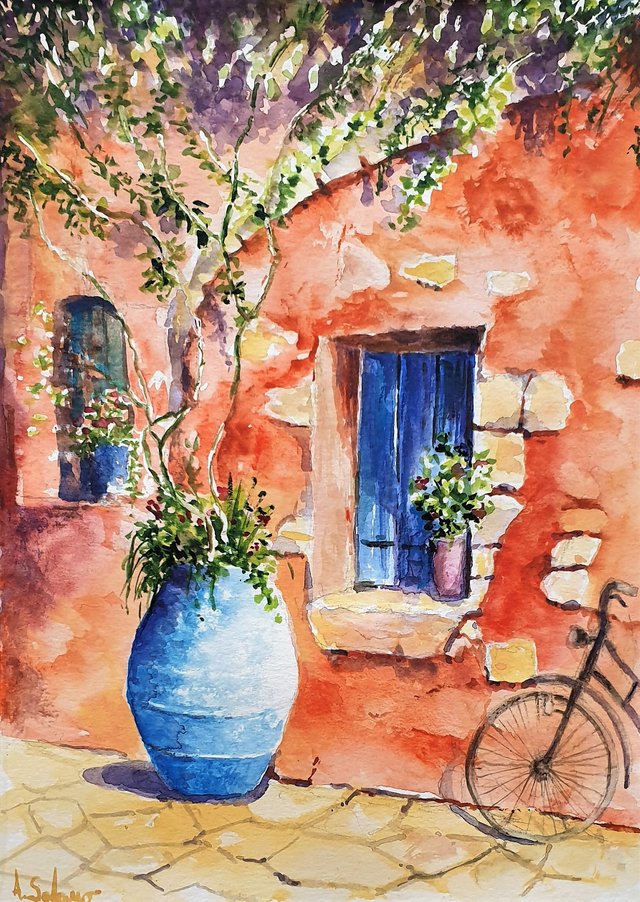 The red wall


2  0  2 0 
watercolor on paper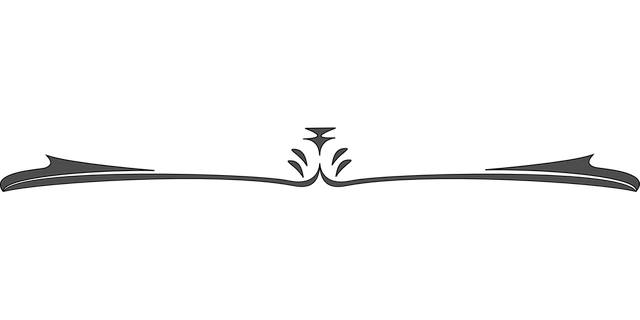 The red wall
Hello to all dear friends and welcome back to my blog.
Today I share with you my latest watercolor painting, which I finished making yesterday.
It is a glimpse of an alley, very colorful, a composition imagined by myself.
How did this composition come about?
From my need to represent a small bright corner painted with complementary and contrasting colors.
Another goal that I set myself was to show the joy of a day through a few elements: a wall of a house with windows and vases.
I also tried to balance the chromatic composition, balancing the blues, and the ceruleans with the rest of the warm colors.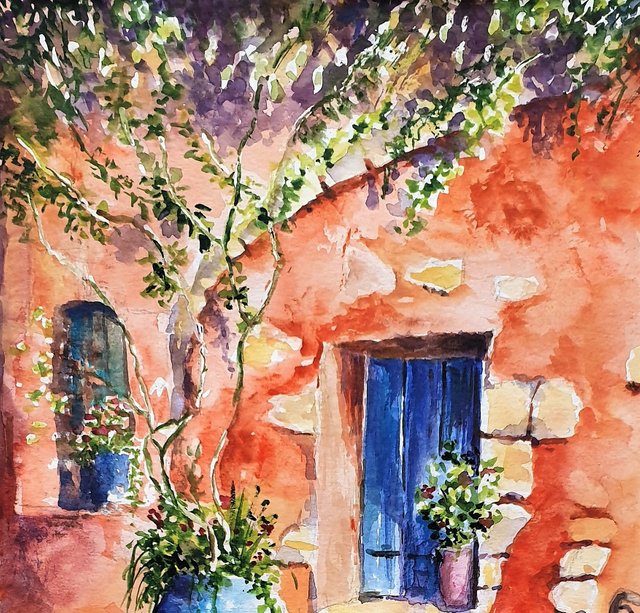 The green of the plants represents the neutral value of the chromatic weight of the composition.
Within this simple glimpse of the country I painted both the primary colors: red, yellow and blue, and the secondary ones: green, purple and orange.
Below I share with you the steps of the realization, with some small technical trick to get an acceptable result.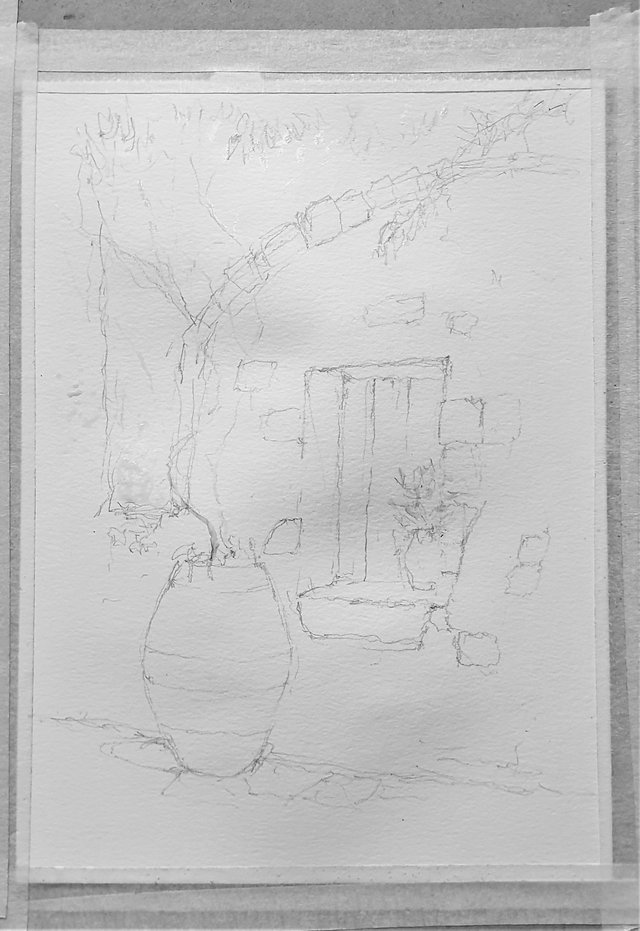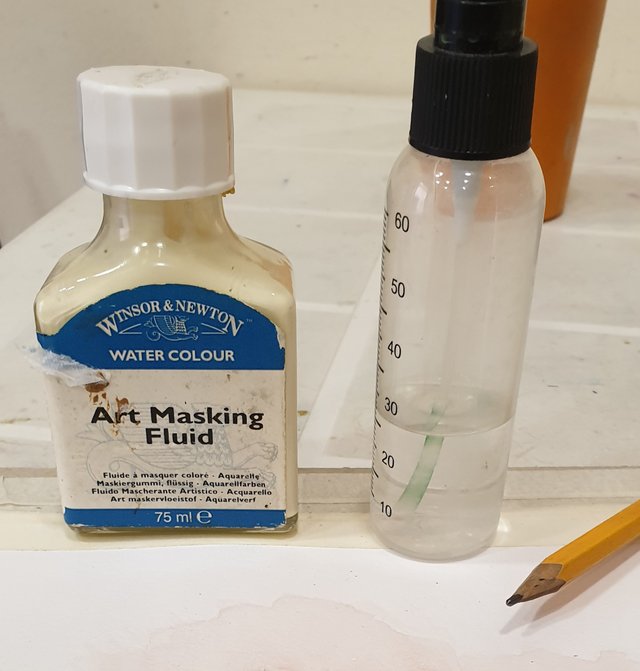 step 2
I used the masking fluid to get white spaces.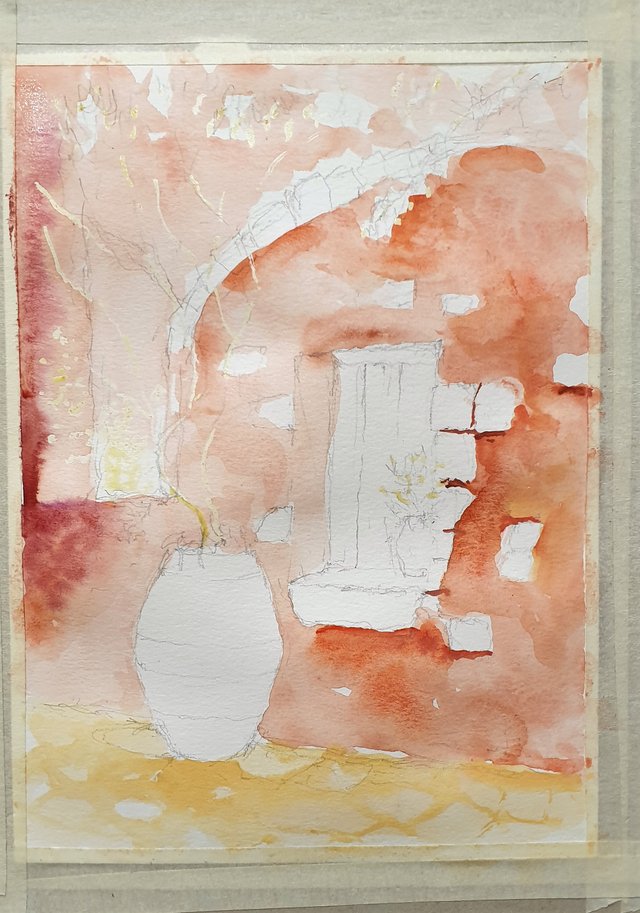 step 3
I covered the parts to be protected with the fluid.
And I painted the main areas not before I wet the sheet of paper.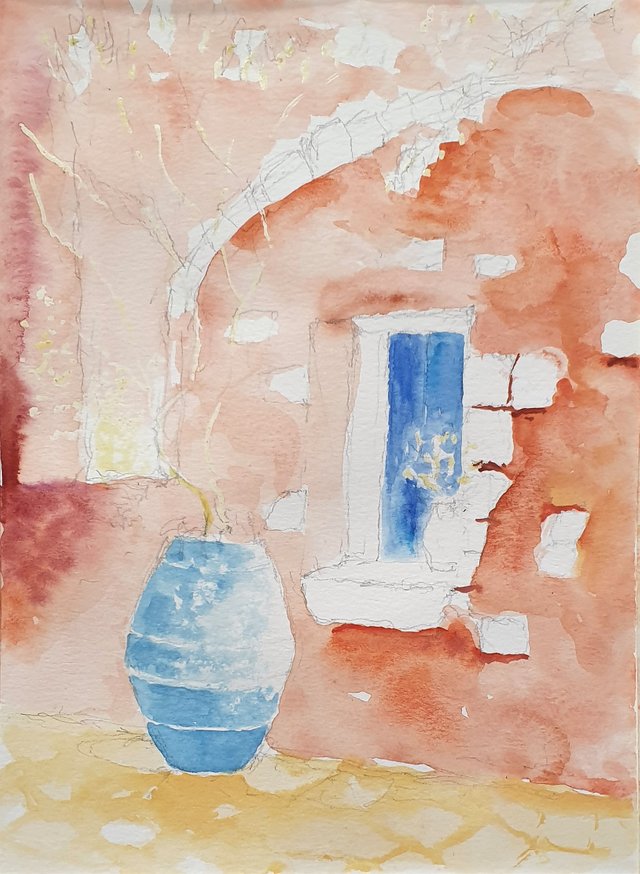 step 4
I paint cerulean blue and cobalt the vases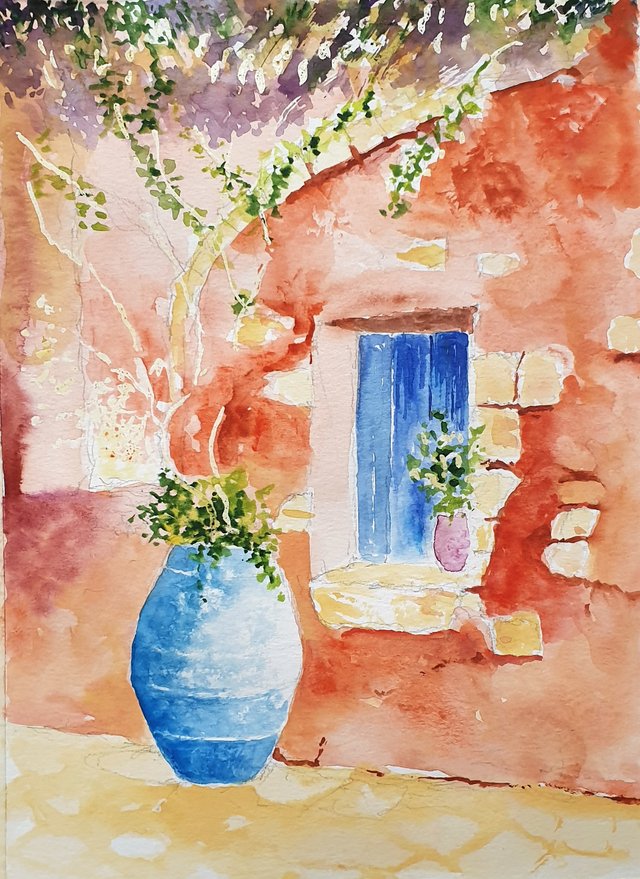 step 5
coloring of the leaves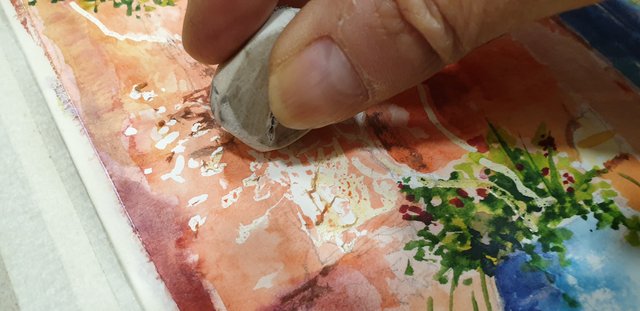 step 6
removal of masking fluid with an eraser.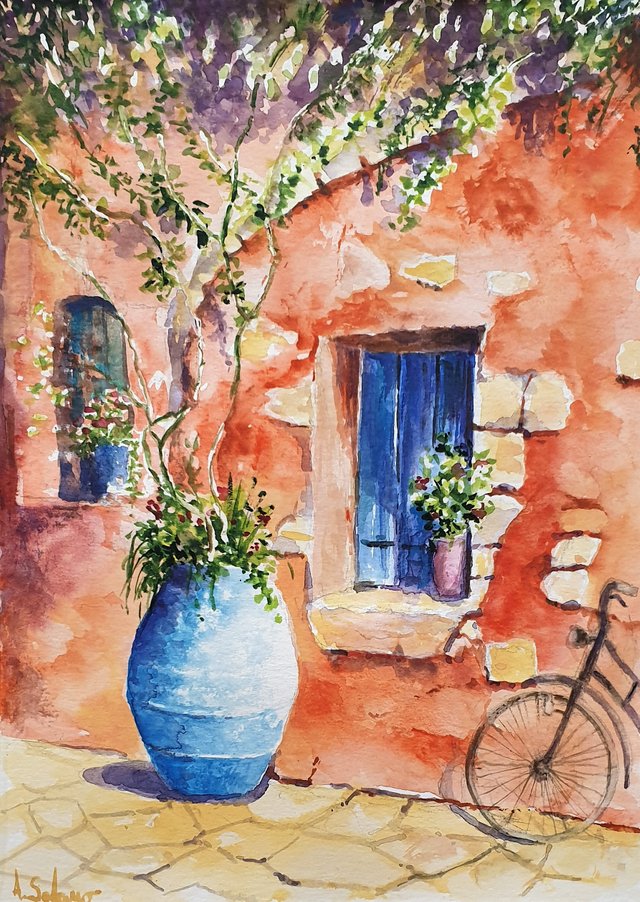 step 7
Final result e
I added two new elements: the bicycle and another window further away and I added the purple shadows.
I hope you like my painting and I send you a hug full of colors.
Armando.
STEEM ON!!!
Facebook link: https://beta.steemit.com/art/@armandosodano/the-red-wall-watercolor-and-creative-process

Il muro rosso
Ciao a tutti cari amici e ben tornati sul mio blog.
Oggi condivido con voi il mio ultimo dipinto ad acquarello, che ho finito di realizzare ieri.
Si tratta di uno scorcio di un vicolo, molto colorato, una composizione immaginata dal sottoscritto.
Come è nata questa composizione?
Dalla mia esigenza di rappresentare un piccolo angolo luminoso dipinto con colori complementari e contrastanti tra loro.
Altro obiettivo che mi sono prefissato è stato quello di mostrare la gioia di una giornata attraverso pochi elementi: un muro di una casa con le finestre e vasi.
Ho cercato anche di bilanciare la composizione cromatica, equilbrando i blu, e i cerulei con il resto dei colori caldi.
Il verde delle piante rappresenta il valore neutro del peso cromatico della composizione.
All'interno di questo semplice scorcio di paese ho dipinto sia i colori primari: rosso, giallo e blu, che i secondari: verde, viola e arancione.
Di seguito condivido con voi i passaggi della realizzazione, con qualche piccolo trucco tecnico per ottenere un risultato accettabile.
Spero che il mio dipinto vi piaccia e vi mando un abbraccio pieno di colori.
Armando.
STEEM ON!!!

my Facebook page: https://www.facebook.com/armando.sodano
https://www.ntopaz.com/
go for a ride, for art lovers.


Art teacher
Curator of cultural activities
Artistic director and President of the Cultural Association "I Colori della Vita"
https://www.icoloridellavita.life/
and "Fuori Controllo" Festival
https://www.facebook.com/fuoricontrollofestival/