Yasuo - "The Unforgiven" Sketch. League of Legends Champion Sketch. League of Legends Series sketch No 2.
Today, I am presenting to you all the sketch of a character of a MOBA game called League Of Legends. And the name of the character is Yasuo - "The Unforgiven". He has a samurai background. I have been playing this lovely game for the last 5 years(since Season 2). This champ is my favorite one in the game. So, I thought to make a sketch of him.
Now coming back to the sketch, it took me 5 hours and 20 minutes to draw it, not regular but in intervals. The time I spent on this sketch is almost 20.83% of an entire day which is a lot for being a student. But after seeing the results, I would say its worth the time I spent on this beautiful drawing. It contains so much detail that's why it took me so long to draw it. Here is a picture of it.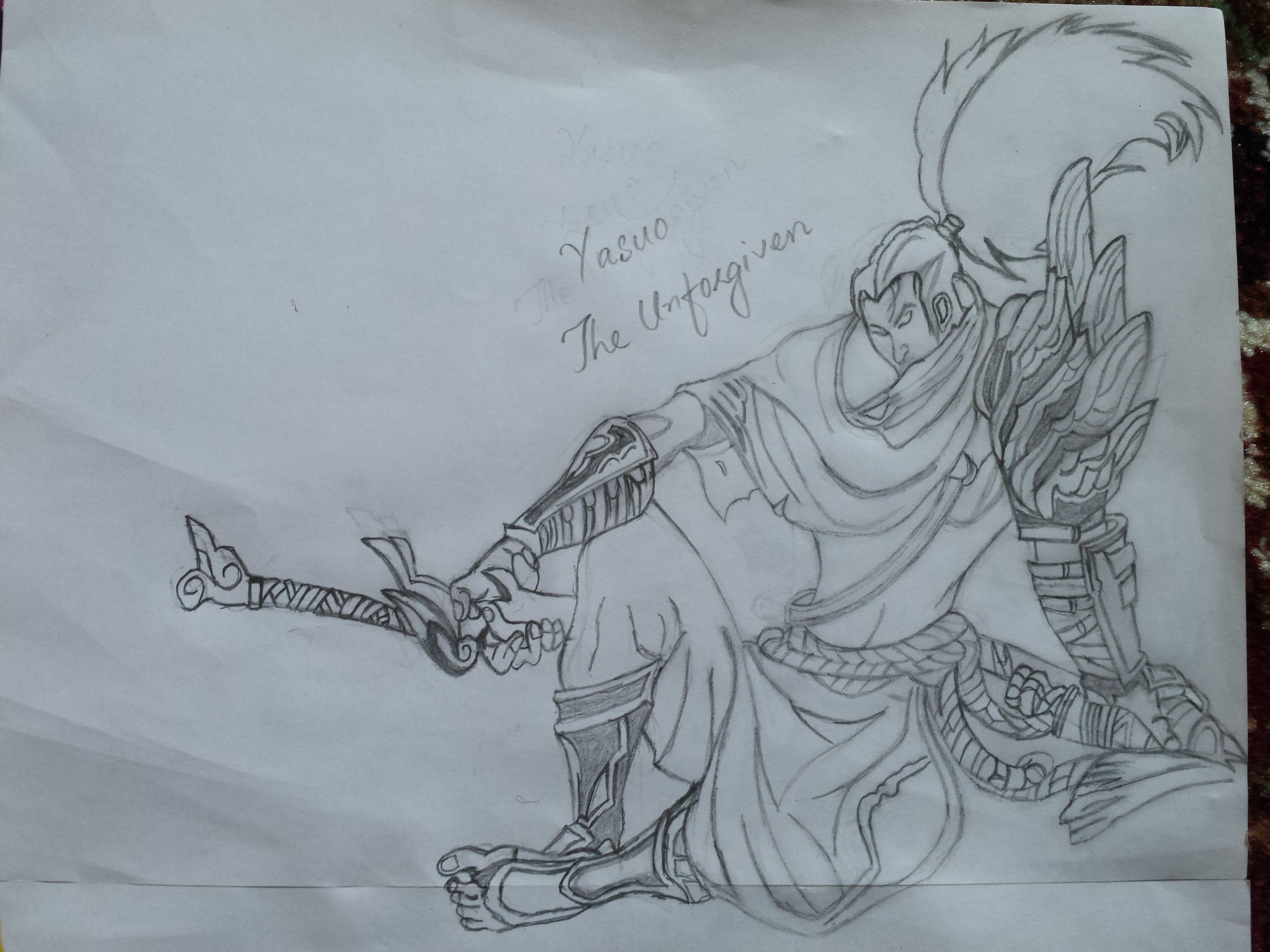 I have made sketch of another champ of this game and the name of that champ is Darius - The Hand Of Noxus. You can check it out here.
Some of my last sketches and drawings.
Cute little puppy
Cute little bird
Siberian Husky
Bugs Bunny Sketch
Feel free to give your feed backs.