Кошу под великих. ПЕТУХ / I copy the famous. Rooster
Привет, стимитяне и стимитяночки! Рада приветствовать вас в моём творческом блоге.
Hello, steemiteans!!! I am glad to welcome you to my creative blog.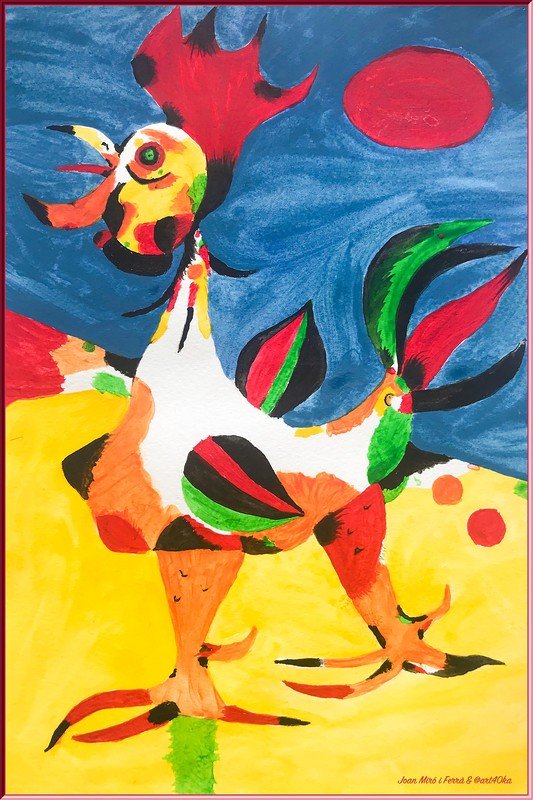 1 апреля - Международный день птиц и День смеха в России. Я люблю птиц, недаром я - Сорока. И люблю посмеяться.
Несколько лет назад нам подарили замечательную игру-лото с изображением картин известных художников. Впервые я решила попробовать повторить чужую работу. Это ведь не плагиат? Так и учатся молодые художники? Для копирования я взяла картину Хуана Миро «Петух», написанную в 1940 году.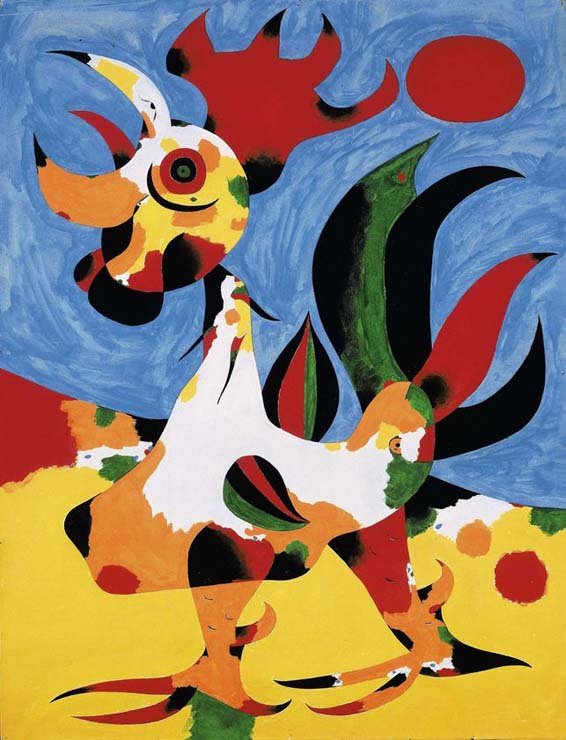 Источник картины. 
Я очень старалась сделать рисунок близким оригиналу, но, увы, если присмотреться, то не слишком-то и похоже вышло. Ну да ладно, я ж не на продажу. Нарисовала и убрала подальше.
Кстати, рисовала акрилом, не люблю гуашь...
April 1 - International Day of Birds and Day of Laughter in Russia. I love birds, for good reason I'm Soroka. And I love to laugh.
A few years ago we were presented with a wonderful lotto game with pictures of famous artists. For the first time I decided to try to repeat someone else's work. It's not plagiarism, is it? So do young artists learn? For copying, I took a picture of Joan Miró "Rooster", written in 1940.
I tried very hard to make the close to the original, but, alas, if you look closely, it does not seem to work out that well. Oh well, I'm not for sale drawing.
By the way, I painted acrylic, I do not like gouache ...