СКАЗ О ТОМ, КАК @art40ka КОСИЛА ПОД ПИКАССО / A story about how @art40ka was engaged in the plagiarism of Picasso.
Привет, стимитяне и стимитяночки! Рада приветствовать вас в моём творческом блоге.
Hello, steemiteans!!! I am glad to welcome you to my creative blog.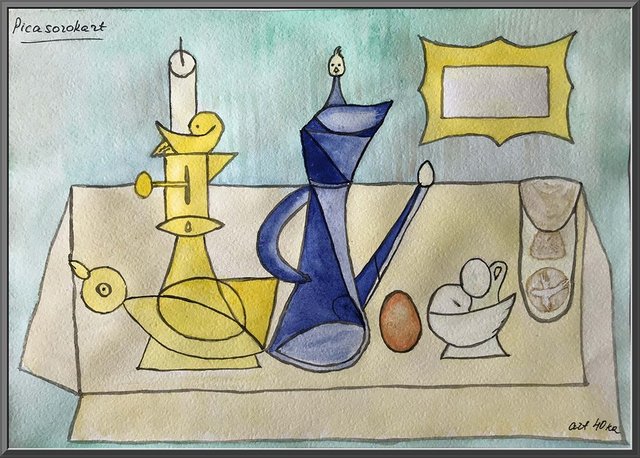 Задумали мои знакомые порисовать… Художники они, кто по работе, кто по зову души. А я всё мимо… Взялись копировать, но в своём стиле, работы великих. И я захотела. Но… Любимых авторов еще найти можно, но я ни за что не смогу повторить работы Рафаэля, Васильева, Айвазовского. Да и стиля никакого у меня нет, ни своего, ни чужого. Хотя опыт в копировании чужих картин и рисовании по мастер-классу имеется. И я тоже попросила себе картину. Малевича. «Чёрный квадрат». Уверена, я смогла бы!
Но @veta-less квадрат не дала, то ли мрачным сочла, то ли пожадничала, но дала другую работу, «Натюрморт» Пикассо. В общем и целом приемлемо для меня.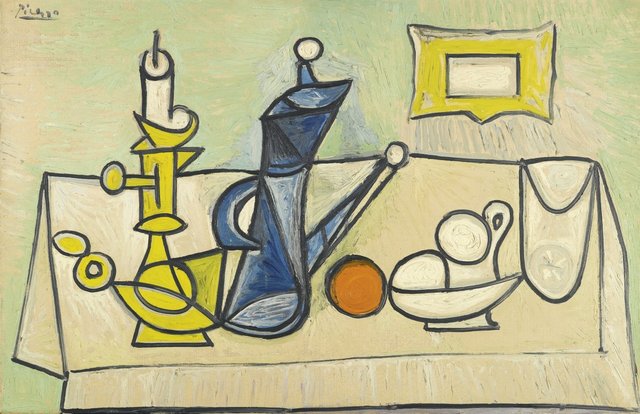 My friends decided to paint ... Artists they are, who is at work, who is at the call of the soul. And I've missed everything ... The task is to copy the works of great artists, but in their own style. And I want to participate, too. But ... I still can find my favorite authors, but I can not repeat the works of Raphael, Vasiliev, Aivazovsky for anything. And I have no style, either my own, or someone else's. Although the experience in copying other people's paintings and drawing on the master class is available. And I also asked myself a picture. Malevich. "Black square". I'm sure I could!
Рисовать мне нравится акварелью. Люблю её прозрачность, перетекание цветов. Ей и рисовала.
I like to paint with watercolor. I like its transparency, the mixing of colors.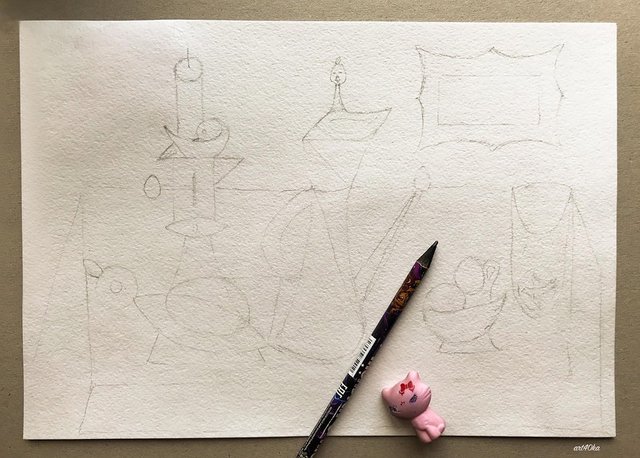 Сначала набросок. Мой глазомер не позволил скопировать идеально пропорции. Не буду думать о бездарности, спишу на «свой стиль».
First a sketch. My eye did not allow me to copy the perfect proportions. I will not think about mediocrity, I'll write to "my style".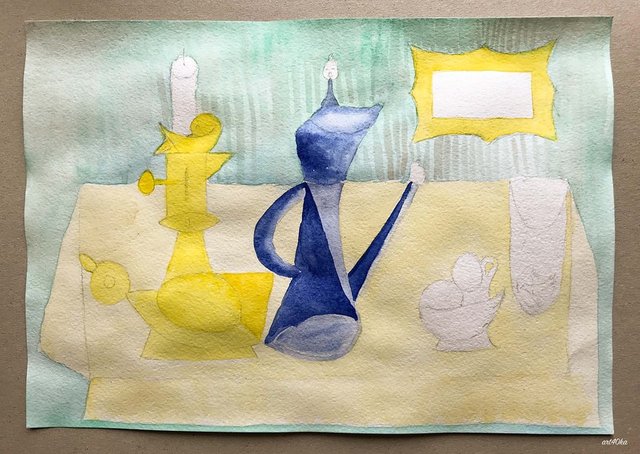 Дальше любимая акварель. Краски у меня детские. Но для моего уровня профессионализма вполне подходящие.
Next favorite watercolor. I have children's paints. But for my level of professionalism quite suitable.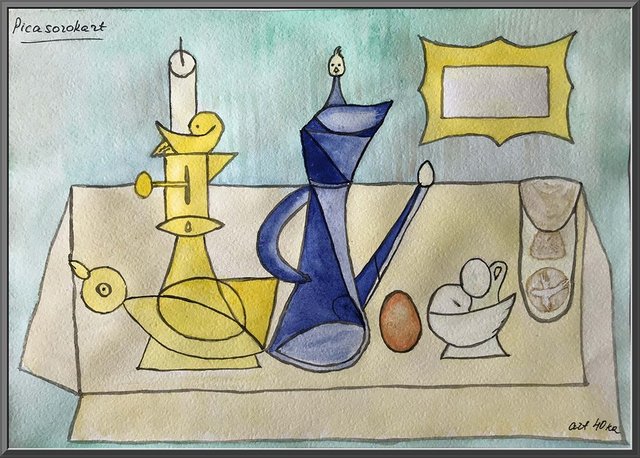 Та-дам, результат!
So, the result!
Присоединяйтесь к нашему марафону!
Никаких сроков! Никаких особых условий! Никаких призов! Всё просто, легко, воздушно!
Подробности у @veta-less: https://steemit.com/art/@veta-less/art-challenge
Join our marathon!
No time limits! No special conditions! No prizes! Everything is simple, easy, airy!
Click here for details: https://steemit.com/art/@veta-less/art-challenge