Bee Free and just Breeee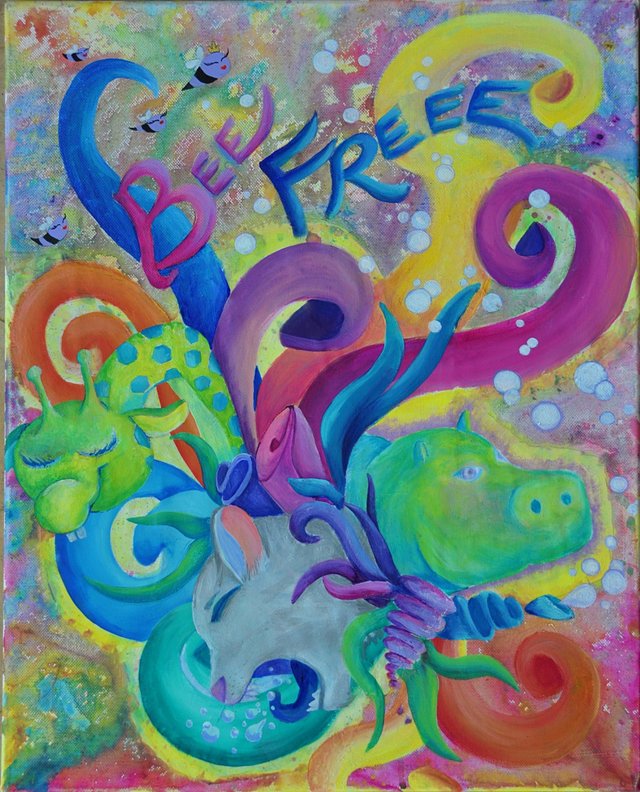 Hey Steamians!
Today I wanted to share a fun piece I did at the end of last year just for fun, to feel free to just paint and not be constrained by my techniques or rules, or need to make it "look good". I just had fun and painted what I wanted to see.
"Bee Free" 16x20 acrylic paint and Papier-mâché on stretched canvas.
This is an original artwork created by me