Chelsea's Story Book - Funny Sunday (♥◠‿◠)ノ ʅ(‾◡◝)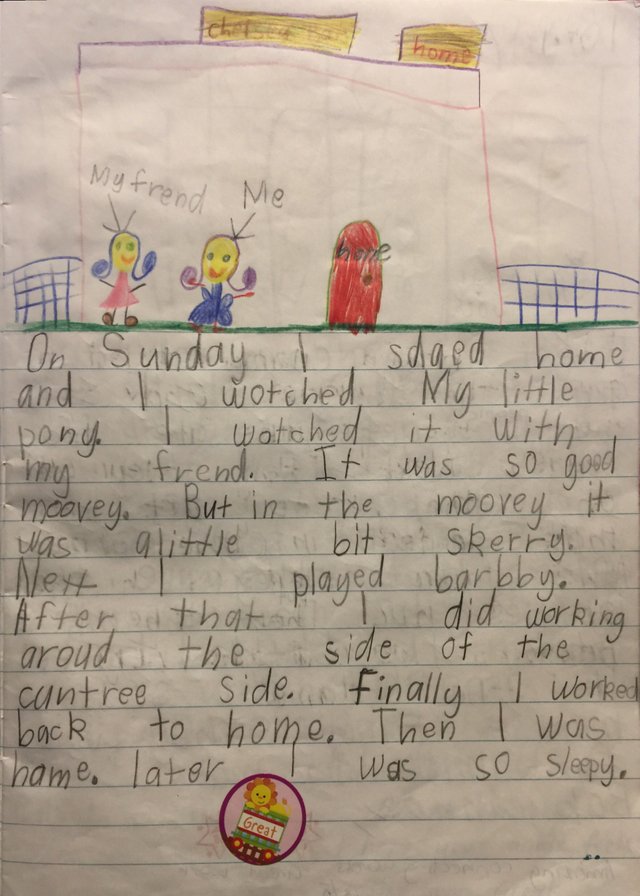 I am @chelsea.bear and I am 6 years old.
On Sunday I stayed at home and I watched 'My Little Pony'.
I watched it with my friends
It was so good movie.
But in the movie it was a little bit scary.
Next I played barbie.
After that I did walk around the side of the country side.
Finally I walked back to home.
Then I was home.
Later I was so sleepy.
(♥◠‿◠)ノ ʅ(‾◡◝)