Chelsea's Story Book - My Daddy Is Special (ง •̀_•́)ง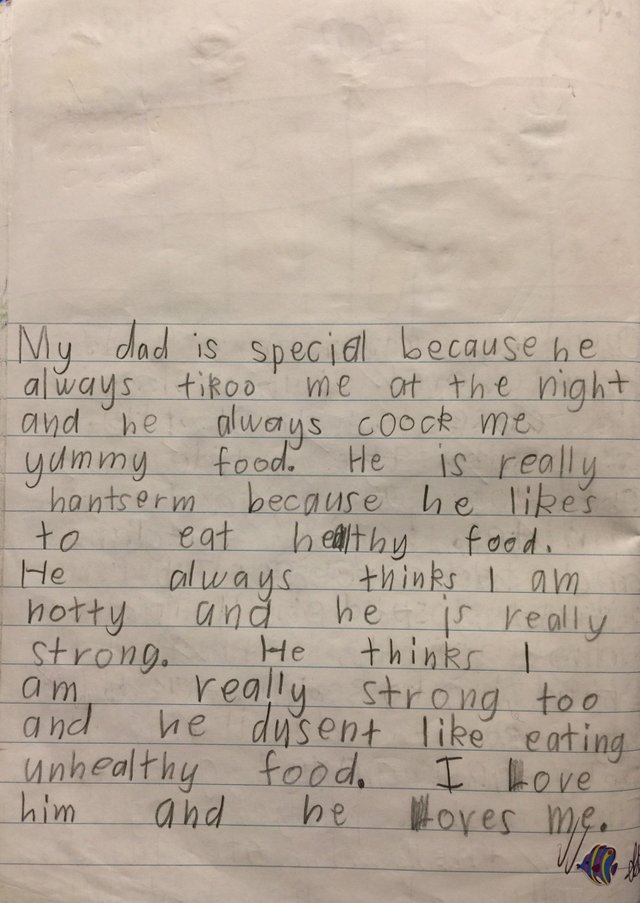 I am @chelsea.bear and I am 6 year old.
My dad is special because he always tickle me at the night and he always cook me yummy food.
He is really handsome because he liked to eat healthy food.
He always thinks I am naughty and he is really strong.
He thinks I am really strong too and he doesn't like eating unhealthy food.
I love him and he loves me.
(ง •̀_•́)ง