Chelsea's Story Book - The Sheep ✪ω✪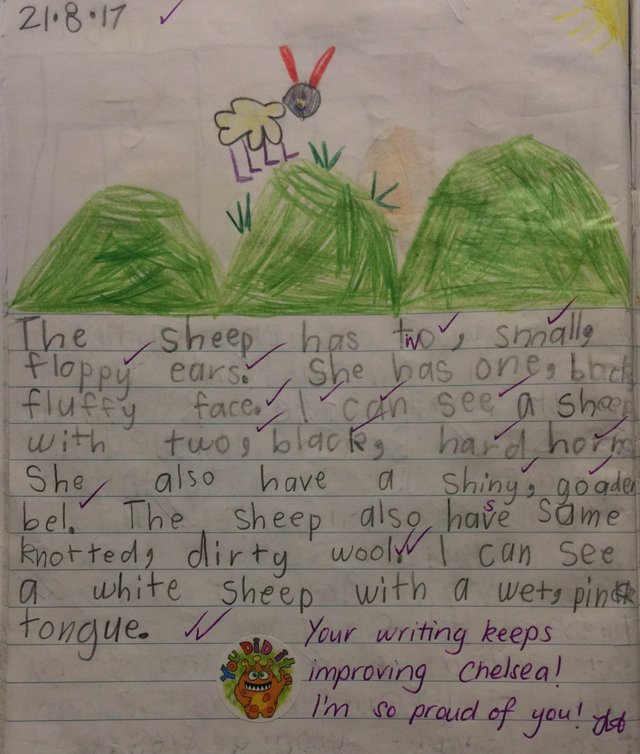 I am @chelsea.bear and I am 6 years old.
The sheep has two small floppy ears.
She has one black fluffy face.
I can see a sheep with two black hard horn.
She also has a shiny, golden bell.
The sheep also have some knotted dirty wool.
I can see a white sheep with a wet pink tongue.
✪ω✪