Chelsea's Story Book - Watch TV again and again ヽ(•̀ω•́ )ゝ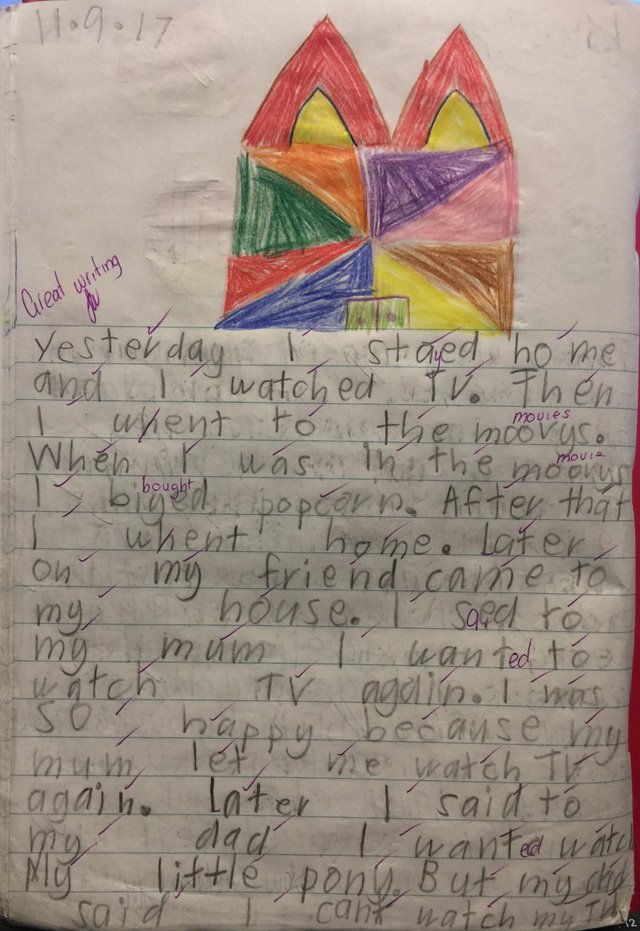 I am @chelsea.bear and I am 6 years old.
Yesterday I stayed at home and I watched TV.
Then I went to the movies.
When I was in the movie I bought popcorn.
After that I went home.
Later on my friend came to my house.
I said to my mum I wanted to watch TV again.
I was so happy because my mum let me watch TV again.
Later I said to my dad I wanted watch my little pony.
But my dad said I can't watch much.
ヽ(•̀ω•́ )ゝ