Shooting underwater with Nathalie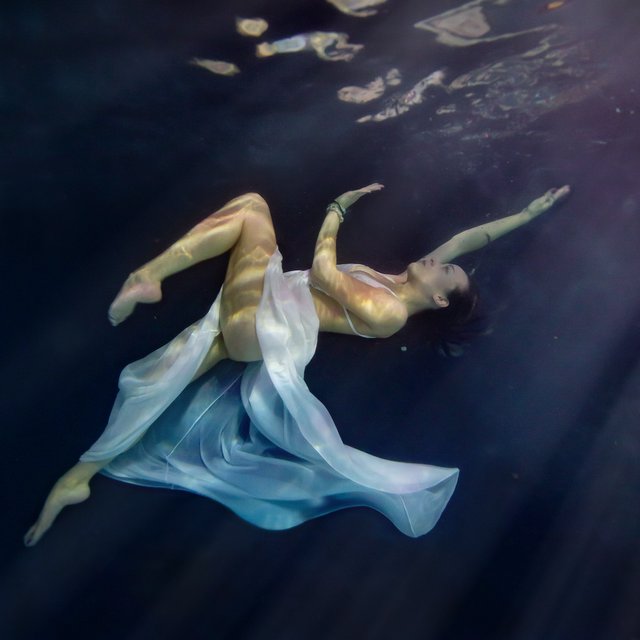 Shooting underwater with Nathalie
Just did my first evening underwater shoot for the season with Nathalie as my model. I wanted to test out a few LED lighting configurations to see if they would be suitable for my underwater projects.
Shooting with a Canon 5DmIII and 16-35mm f4L IS lens in Ikelite housing.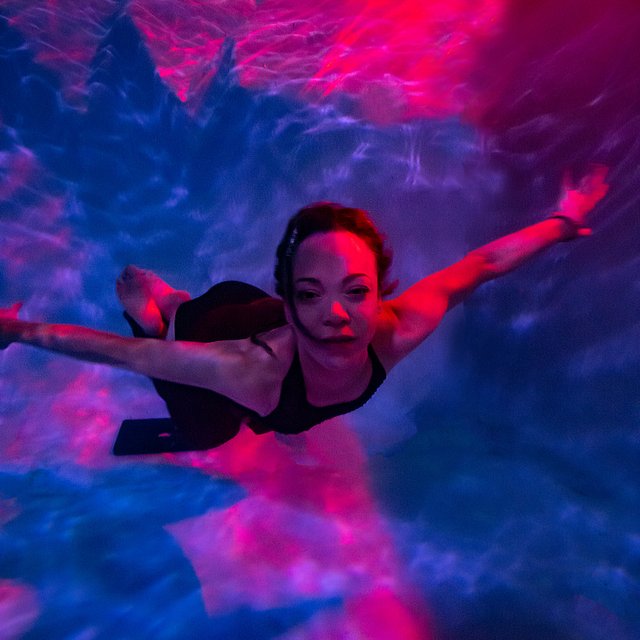 My first setup included using what's labelled as 100w RGB LED Flood lights with remote. The actual output is more around 30w at the highest which means I would need at least 4 times more powerful to get a more usable result as I was shooting around 1/60sec, f4, ISO6400 and still too weak for my liking.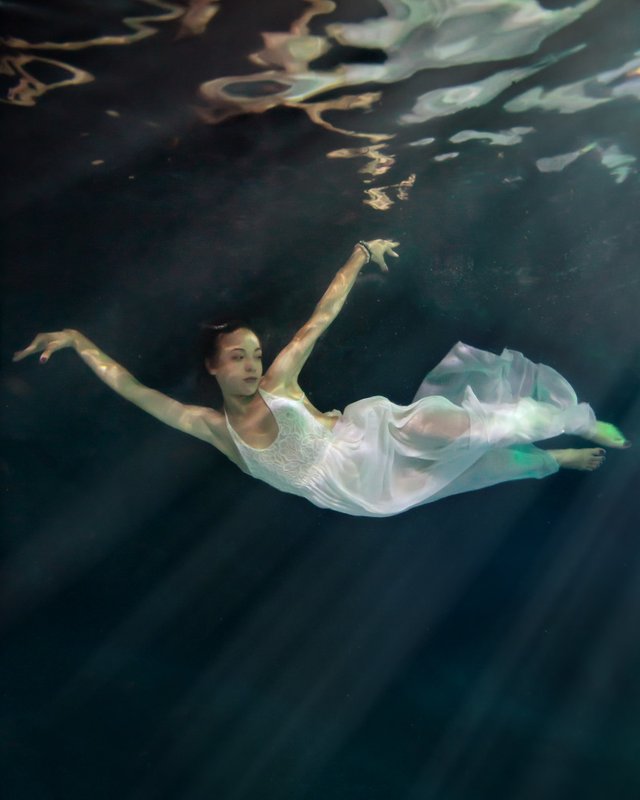 My second setup used what was labelled as a 300w LED Cool White and made up of 6 x 50w driverless COBS (Chip on board) in a metal housing. Connected to a powermeter I got about 150w at startup and around 117w after its had time to warm up. These type of LED's seem to have limiting circuitry to avoid overheating and thus the reduction in power as the heatsink heated up. Its bright but I was a little disappointed that it wasn't even close to specified rating and more like a third. Photography wise I was averaging ISO 1/80th, f4, ISO3200. I would also need at least 500-1000w actual LED power to get 2-3 stops more light to shoot more comfortably - cut down noise and motion blur/camera shake.
Im also looking at collimators/reflectors and fresnel sheets as a way to direct and increase light output within an area and has been interesting experimenting. I've ordered another LED flood this time a completely different design with 500w labelled output. I tested it and starts around 375w but seems to stable down around 300w - much better output then the first and will be testing it with the next model soon.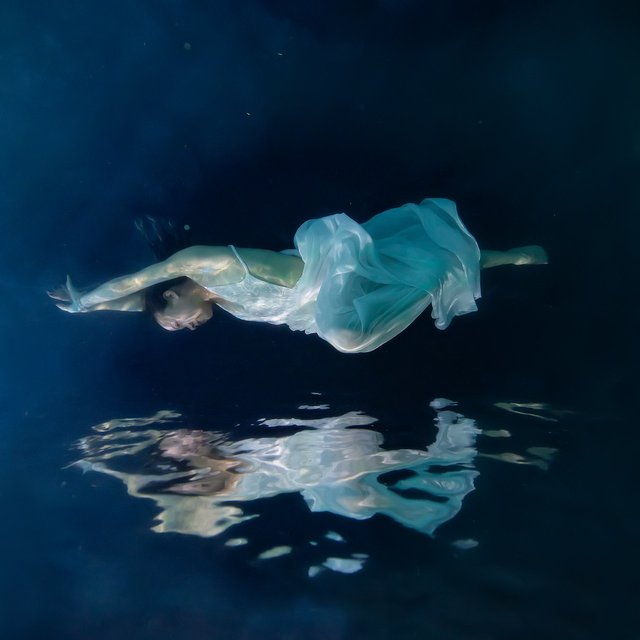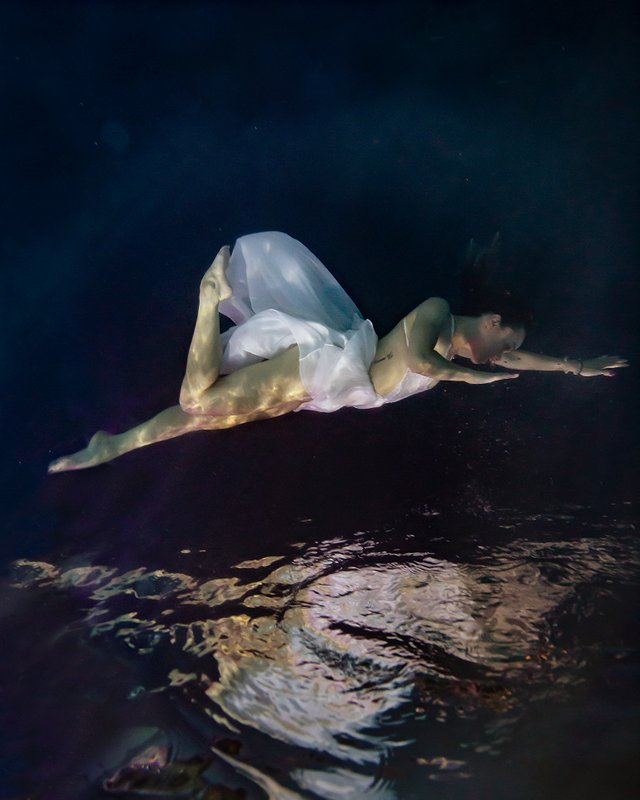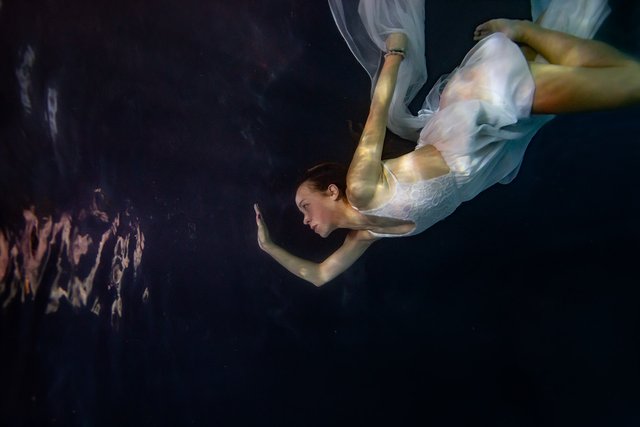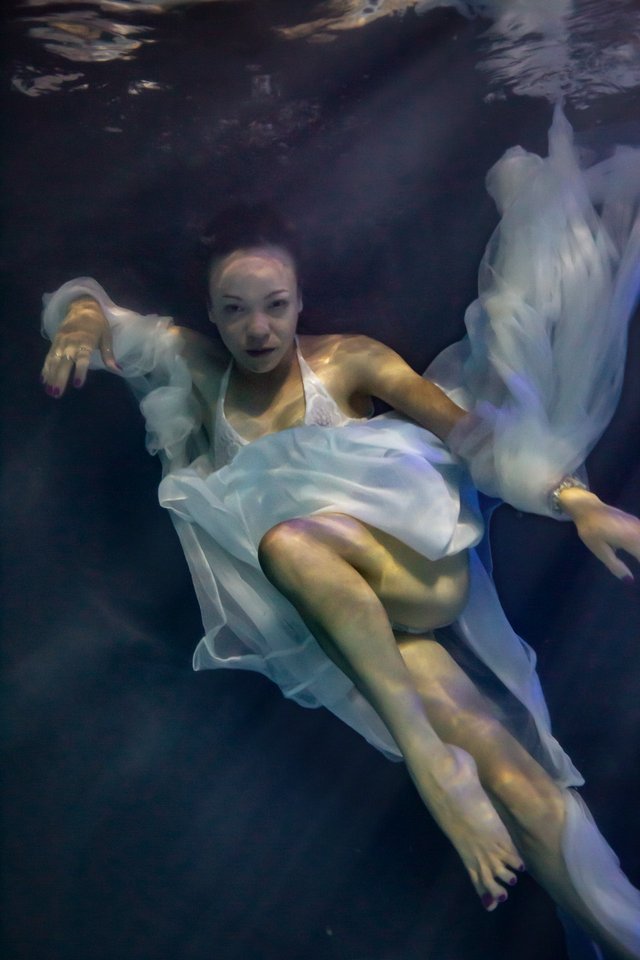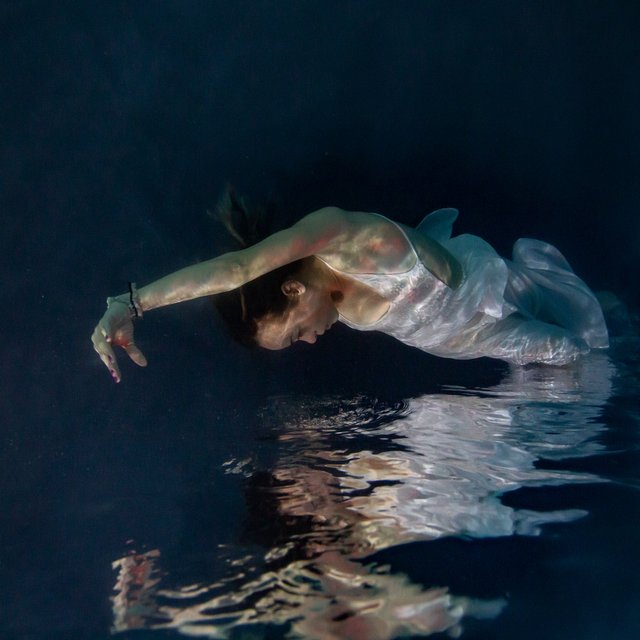 ---
Underwater model shoots is a self funded personal creative art project I do for the sake of creating art and also challenging myself technically to improve as a photographer. Aside from being extremely challenging in all aspects its also one of the most expensive and high risk due to cost of equipment, chance of equipment damage that insurers will not cover, safety for myself and the model/team. Always great to get some feedback, support or help finding sponsors/clients so I can keep these personal projects alive.
---