Lips Series: 2 of 12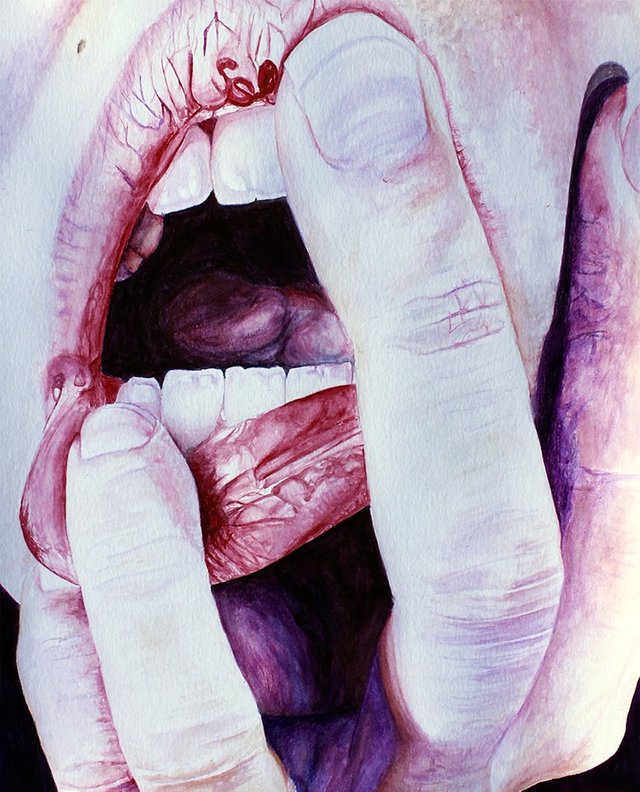 Watercolor on paper.
Little darker than the usual piece.. Favorite part are the fingers- the way they draw your eyes around their hold on the mouth/chin is quite satisfying. That violet hue was wonderful to work with, too! All in all enjoyed myself in this process.