As the grind continues..
As the grind continues .... I pass by one of the clients we service at Lotus laundry. One of our clients are in the heart of the Downtown area named " Bella Nails" whose towels we do for them.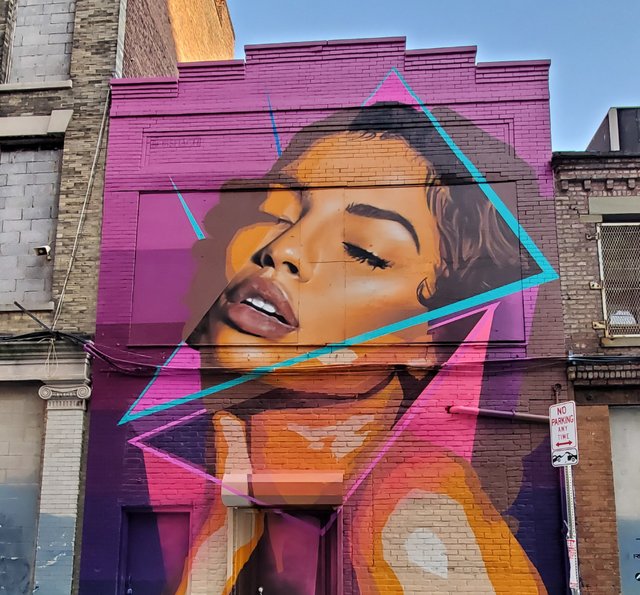 And outside their establishment there have been some artist tha have placed a mural in what is now know as " Teachers village ". Again it's all inspirational... something I do love about the city Newark!