BitcoinHaus Puzzle Solved [1,090 Steem Awarded]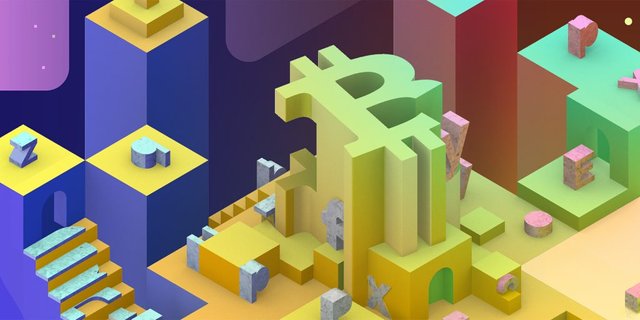 The First CryptoPuzzle has been Solved!
After months of puzzle hunting - a hidden treasure worth upwards of 1,100 Steem has been unlocked from the @bitcoinhaus account. On March 3rd a user named @arpox logged in and removed the liquid assets from the @bitcoinhaus wallet. For weeks we've been airdropping clues connected to NFT artwork - and now - BitcoinHaus has a new home.
Puzzle Timeline: December 3, 2018 - March 3, 2019
Number of Airdropped NFTs: 80
Total Prize: *1,090 Steem + 4.06 Steem Dollars
Winner: @arpox

*To start the project, 500 Steem was donated by @creativecrypto. Afterwards, activity records (like this one) were published on the Steem blockchain. Through upvotes, these posts accrued nearly 600 Steem over 3 months which was automatically added to the treasure pot.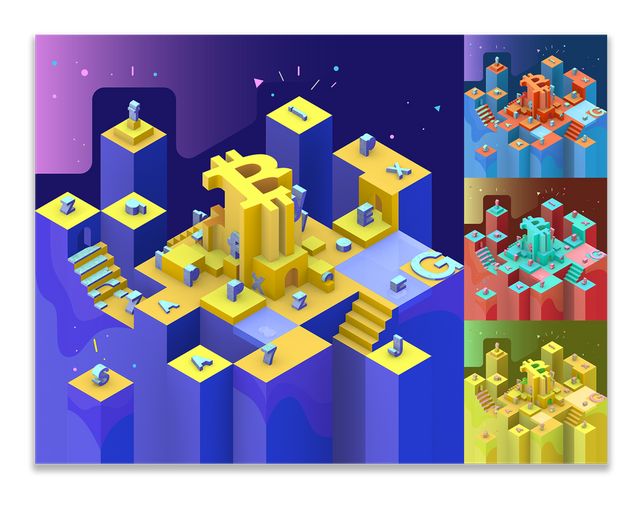 About Our Clue Drops
Over three months, we airdropped a total of 80 NFT artworks to collectors of the original 16 BitcoinHaus NFTs. Each NFT acted as a kind of treasure map, the longer a collector held onto it – the more airdropped artwork they received. These 80 NFTs contained visual clues as to the whereabouts of the wallet password. But, if a puzzler was keen on the whole process and observant enough – the account could be unlocked without an original map purchase. Though we can't confirm for certain, we believe @arpox was a diligent observer - not a map collector.
Here's the moment @arpox transferred the liquid Steem to his / her account -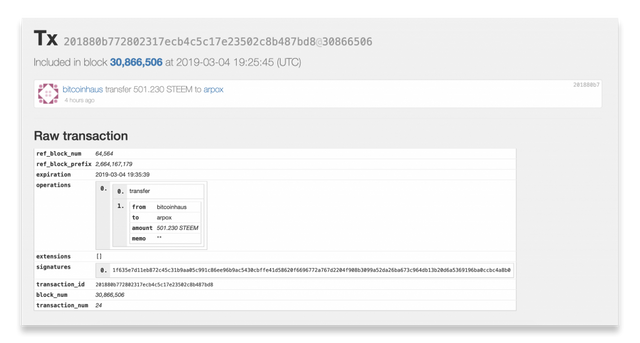 About CryptoPuzzles
CryptoPuzzles – a Creative Crypto original art series that embeds clues to cryptocurrency wallets within collectible NFT (non-fungible token) artwork. This first Puzzle Series is called "BitcoinHaus" which includes a set of 3D architectural monuments inspired by cryptocurrency icons. Embedded in each artwork are a network of clues that lead to a wallet and a prize. Different views of the same 3D landscape will yield answers and expose curious avatars (known as KryptoKodama). These collectible creatures will help you find your way. As NFTs are sold, the record of sale will be recorded on the Steem blockchain, thus making it eligible to receive crypto-backed upvotes. With each sale, the treasure will grow.
Looking Ahead
More puzzles are coming! Stay tuned for new puzzles to solve and treasure to uncover. Make sure to join in the Neon District Discord to keep tabs on other amazing easter eggs that have yet to be solved (and with extra large prizes).
---
Website: thecreativecrypto.com/puzzles
SuperRare (BitcoinHaus rotations): link
KnownOrigin (main clues): link
Neon District Discord: https://discord.gg/3AbutcS


📄 Creative Crypto Homepage
🐤 Twitter
🎨About the Magazine

A magazine dedicated to all things creative on the blockchain. This Steem account hosts a chronological record of all visual and written publication content.

Visit our @steempress - powered magazine: https://thecreativecrypto.com/bitcoinhaus-puzzle-solved-1065-steem-awarded/