Monsters of the Ether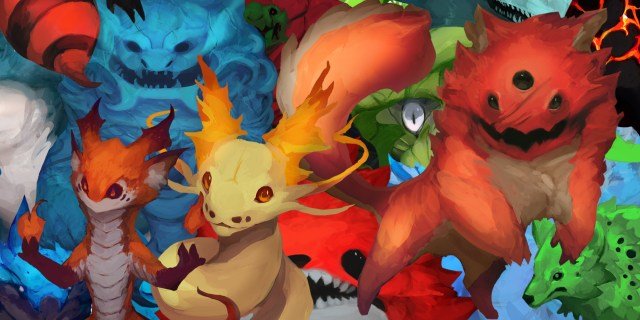 Where Art and Gaming Emerge
When you first arrive in the World of Ether, you begin to feel a unique kind of crypto-calmness passing over you. WoE leads the crypto-curious through melodic synthy-sound loops and beautifully hand painted characters. Colorful gradients transport collectors from marketplace to battleground. The creatures here muster a kind of artful liveliness that has been largely absent from the hustle and bustle of blockchain projects where craft is overlooked.
In this world, you're an art collector as much as you are a gamer.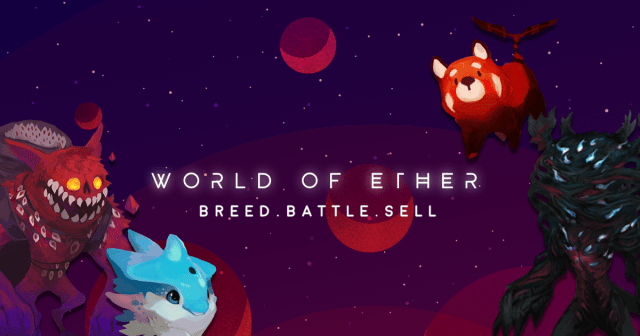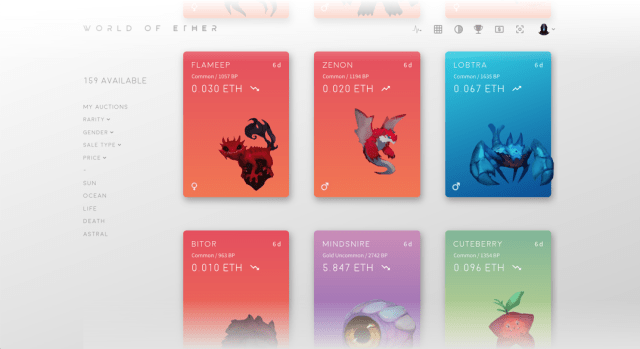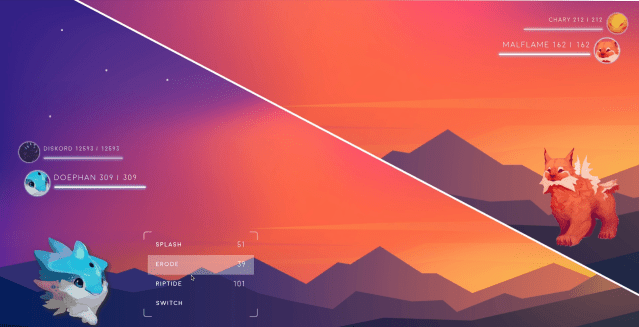 ---
---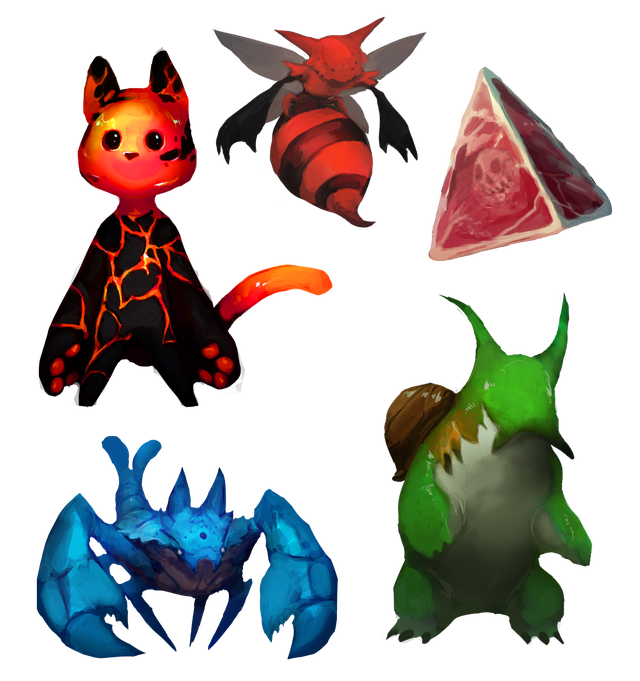 Each monster comes with its own detailed description and backstory. The WoE Dex will even tell you which user discovered it first. This gives the game an empowering sense of ownership and exploration. The Dex is an enjoyable way to learn more about the World beyond the battle-zone.
But battling is fun too, click the battle tab and you can feel the scenery (and music) shift to match the intensity of the wars about to unfold. Select your "Etherians" to fight and improve their experience levels to unlock even rarer (perhaps even legendary) creatures.
About the Game
World of Ether is a decentralized collectible dueling game powered by the Ethereum blockchain. The game is centered around the collection, breeding, and fighting of monsters. Each monster is stored inside of a contract and referenced by the WoE platform.
---
Project: World of Ether
Website: https://worldofether.com/
Twitter: https://twitter.com/WorldofEther/
Discord: https://discordapp.com/invite/HZfCmND
Blog: https://medium.com/@worldofether/



📄 Creative Crypto Homepage
🐤 Twitter
🎨About the Magazine

A magazine dedicated to all things creative on the blockchain. This Steem account hosts a chronological record of all visual and written publication content.

Visit our @steempress - powered magazine: https://thecreativecrypto.com/monsters-of-the-ether/