Some nice and funny modern Russian art
Hey guys!
I live in Saint-Petersburg, it is the cultural center of Russia. And here we have an awesome place called Pig's Snout. It is a gallery where you can see and buy paintings by a group of modern Russian painters.
I've been there today an took some pictures you may find funny.
Enjoy!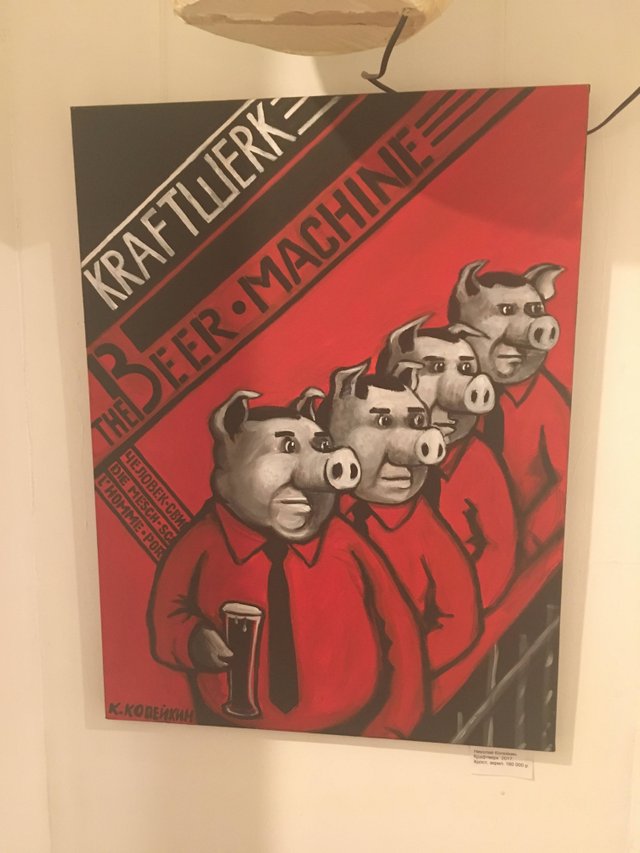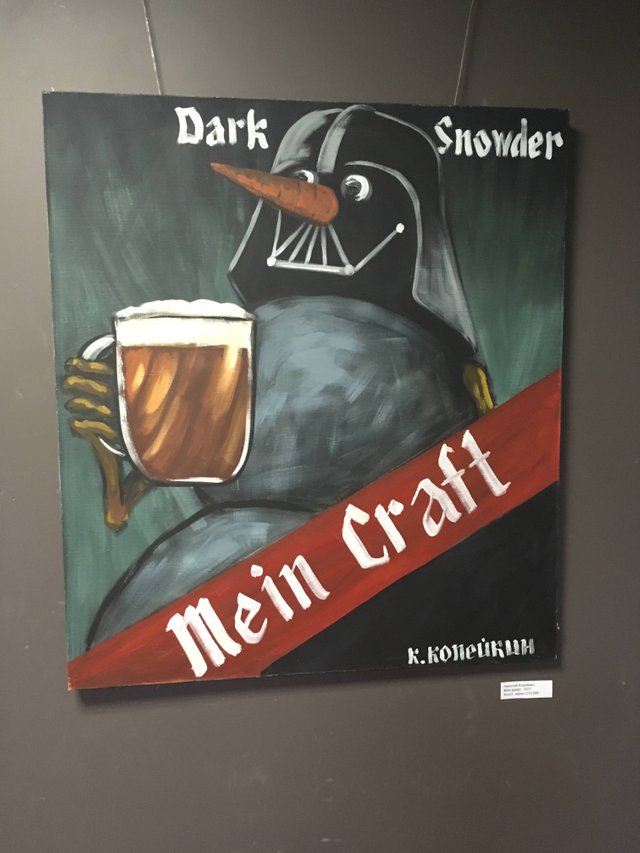 Can you recognize this man? (not Dracula)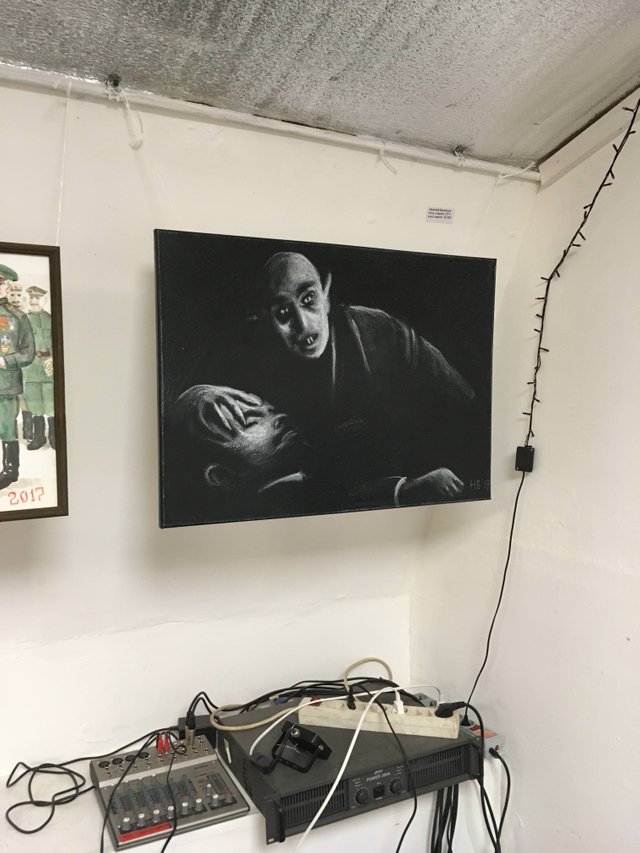 Here is his portrait made of scotch tape. Can you recognize him now?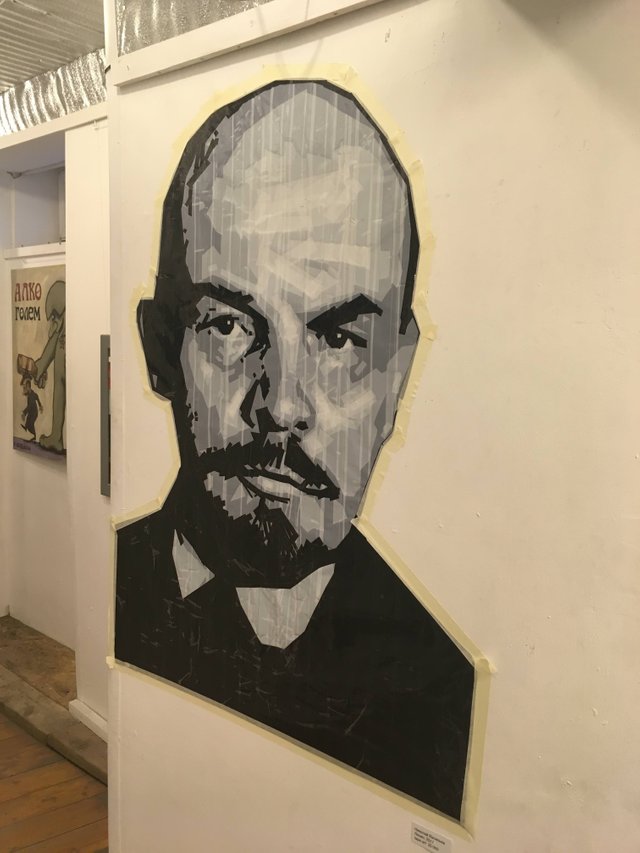 On the wall it is written 'paradise'. Some expulsion from the garden of Eden parody.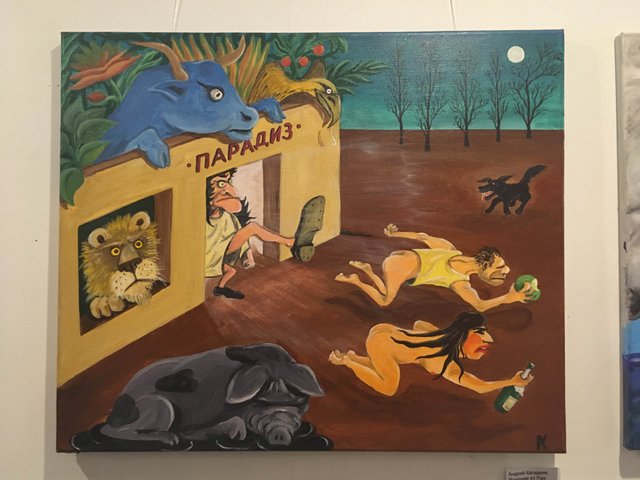 Some Christmas/New Year stuff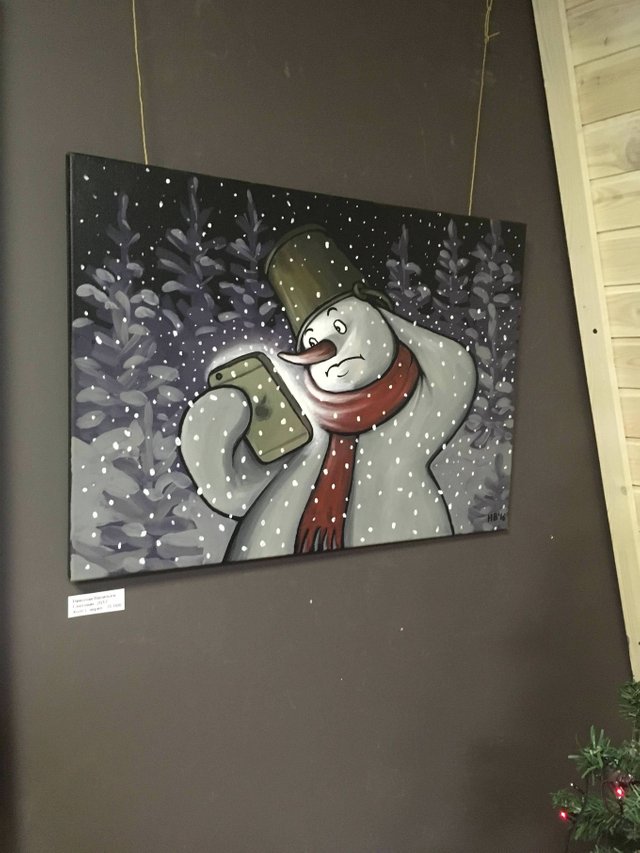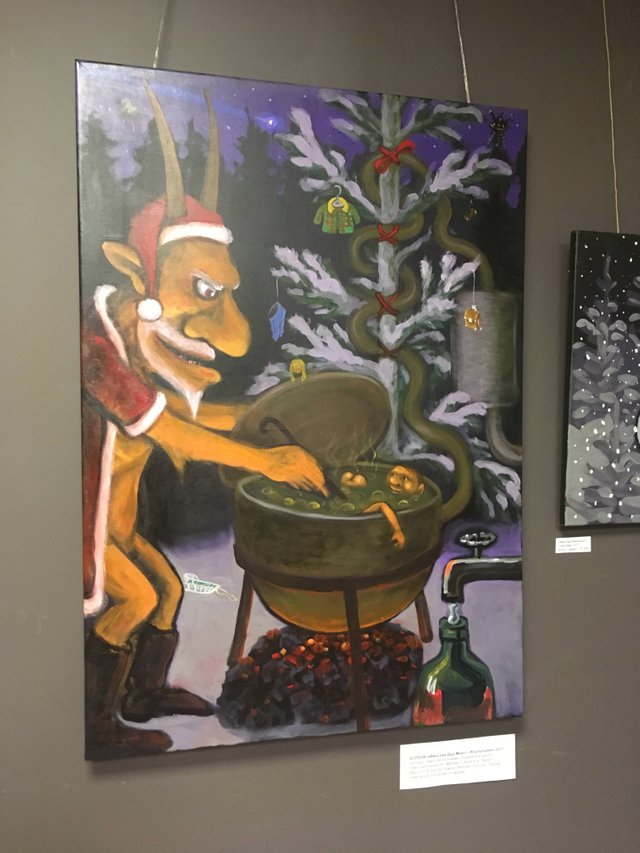 And scotch tape Joconde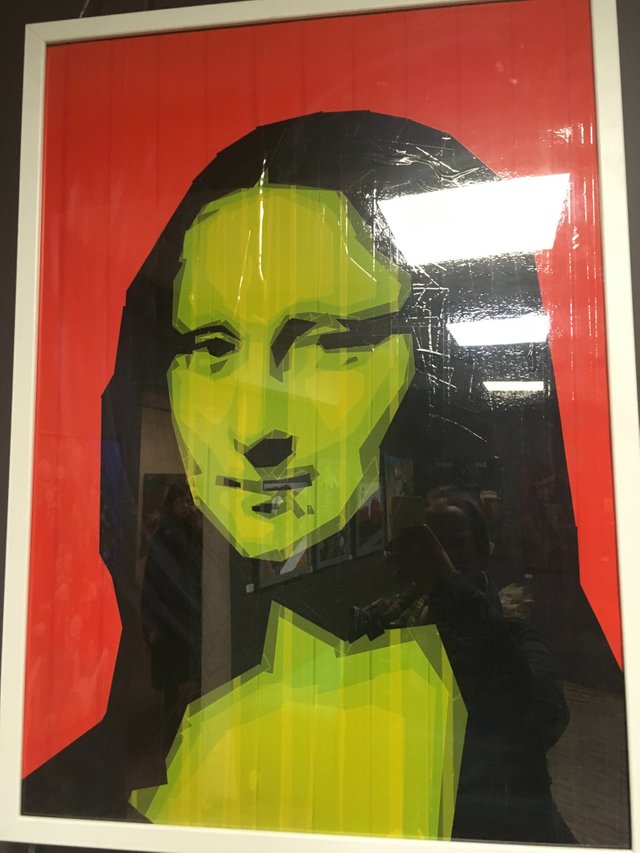 For more information please visit Pig's Snout official page on Facebook
https://www.facebook.com/PIG.SNOUT.art.gallery.Saint.Petersburg/