How to find time to practice
The main excuse we have for not practicing that skill we wanted for a long time is time.
It's the most popular lie we tell to ourselves, And the sad part is: we believe it without batting an eye. But it's true, I work x amount of hours per day, I do this and that... there's no time left (you might say)
Well, you're just reciting another line out of "the holy book of lazy people". let's examine that claim and see how true it is, who knows? we might find somebody who is the busiest person on the earth.
For starter: the fact that you're reading this post means you have some time to explore internet and read things, I wouldn't say you should train instead, researching is still time consuming but very valuable work, but it means that you have a relatively normal life, a normal job and a normal daily schedule.
In a normal schedule you usually work eight to twelve hours of the day, sleep another eight and you're left with four to eight hour for everything else. if we consider the commute, eating and socializing time, it already seems like there's hardly any time left for practice, but the reality is not that rigid.
find time at work
We know that we don't work that hard, most of the jobs involve lots of waiting around for the customers to arrive, that's the time for your pen and sketchbook to come out.
Some jobs don't need our full attention, I spent two years playing "world of warcraft" while answering the phone for customer service, and I was great at both. in hindsight I should've spend it to learn something valuable but it's in the past now.
You can learn many skills by ear, all you need is your phone, earphones and something to listen to, it's the perfect format for most of manual works, it's not only learning a new language or getting familiar with music genres that you can do while stacking the shelves or plowing the field, these days you can find tons of podcasts done by experts in many line of work or skill. you can even convert written text into speech to listen to.
Practicing in your head, yes that is a thing, even if your workplace have strict rules, you can go over what you've learned in your head and really cement it down as long as it's not harming your work and gets you fired for being absent minded.
find time while commuting
The "learning by ear" works also while commuting, specially if you're using public transportation, and if you're not the driver your hands and mind would be free to really focus on practicing, just don't try playing a big instrument in the buss unless you're really good at it.
find time while socializing
Spending time with family and friends is necessary but it doesn't mean you couldn't use this time to practice, these days people spend most of their socializing time staring at a screen. where the hands are free to practice, I remember one of the guitar base legends talking about how he perfected his motor skills while watching television. it is easy to do while spending some quality time with kids.
Speaking of kids, some of you have children, well it's your own mistake but there's still hope, taking care of children is the most time consuming and frustrating job on earth, but with a bit of patience you can turn practicing to a ton of fun with your children, your child will happily spend some time with you drawing, playing music, dancing and or any other skill you're trying to learn. children get tired fast and go to sleep while using mental or physical energy, learn something alongside you and this time you've spent with them will become one of the things they will appreciate about you their whole life, it's a win win win situation.
Practice as a mating ritual, we all have that phase of life when we spend some time for finding a mate or on dates. keep a sketchbook handy! it might sound dorky but believe me, being a brooding artist or showing your will to improve yourself helps you big time when it comes to dating, it's something that distinguishes you from the crowd of generic potential mates and it's often a great conversation starter, you don't need to be doing it all the time, just utilize the wasted time while waiting for something to happen. don't bring a sharpie to bed though, you'l run out of skin to draw on fast...
Sacrifice your sleep time
If you've exhausted every other options and still need more time to practice, you can sacrifice some of your sleep time, sleeping less an hour or two doesn't kill you, your body will cope with it and gives you this much leeway. you can pay it back when you're a successful "whatever you want to be" living in relative comfort thanks to your new shiny skill.
Sacrifice your weekends
They're a great chunk of time to practice if you have them at the end of your weeks, I know that there's a small percent that have to work weekends make ends meet, but the majority of us have them and usually waste them. sacrifice them for the greater good.
Don't be lazy and don't quote "the Holy Lazy book" that: "I have to rest weekends otherwise I'll be tired during the week!" you know that's not true, you will be doing something on the weekends, make it something that counts. sleeping the whole weekend just makes you more tired, I've tried it.
See? you have time, just stop making excuses and make some progress instead.
I love to hear from your daily routine, to challenge my perception or just to help you carve out some time to practice, don't hesitate and leave a comment.
---
now lets take a look at what I've sacrificed my sleep on.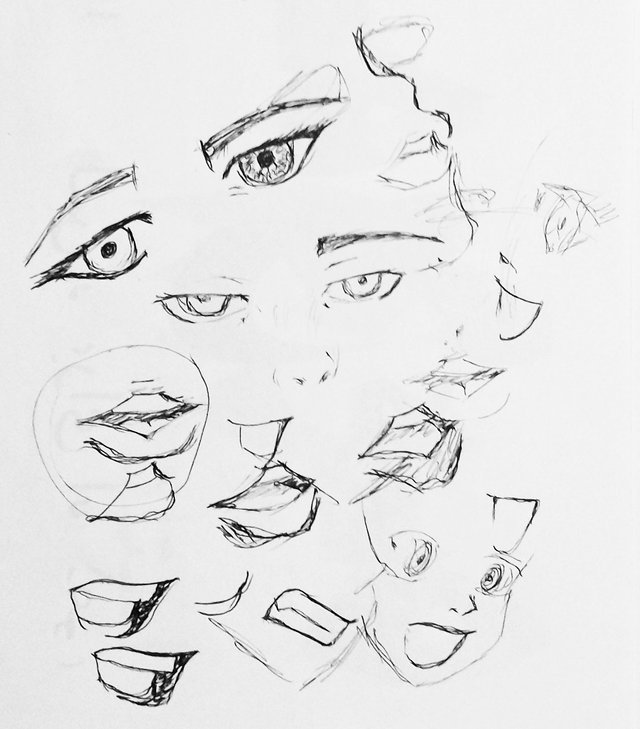 I still can't understand how the face outline, specially the jaw is drawn correctly.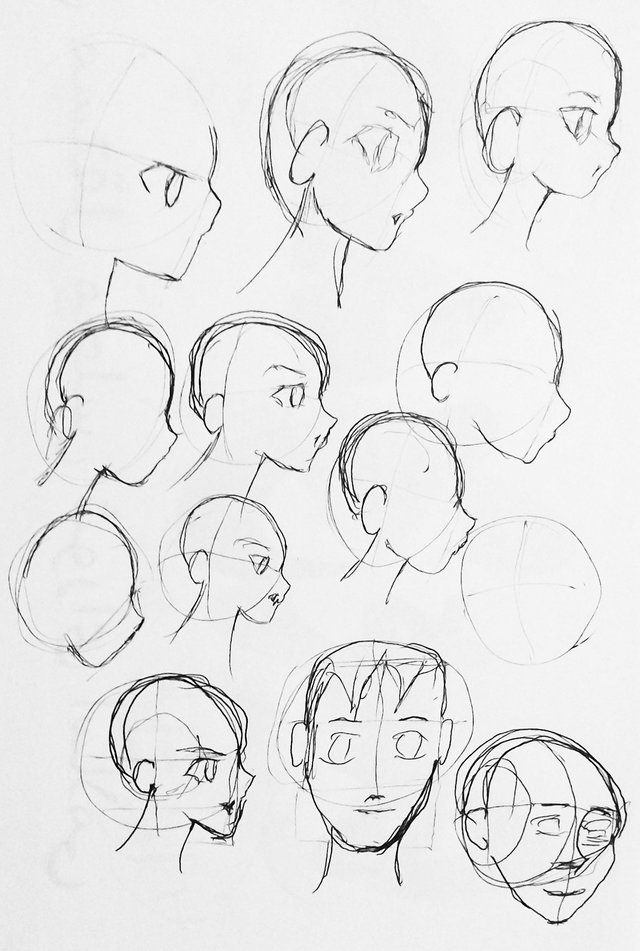 this shows I'm getting tired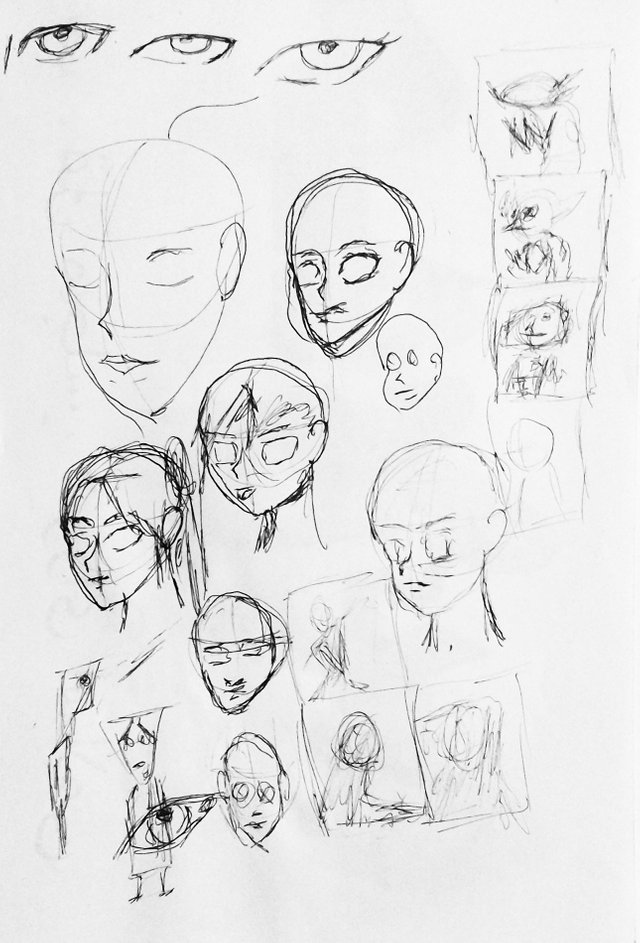 and my breaking point before sleep