realizing it's hard
training is easy, I just find some image to reference, put down a piece of paper and start drawing till my brain starts shouting last call.
Posting on steemit however, is hard, I'm trying to learn how to tell my stories through visual art because I'm not that good with words, but posting the images only and expecting attention doesn't feel right.
I did introduce myself, I'm nagging about how hard it is to write in this post, maybe I could mention few things I've learned later on but pretty soon I'll run out of ideas and have to roil my face on the keyboard to add some discretion to my drawings.
all that said, let's take a look at what I've done last night:
spent some time trying to get the face proportions right.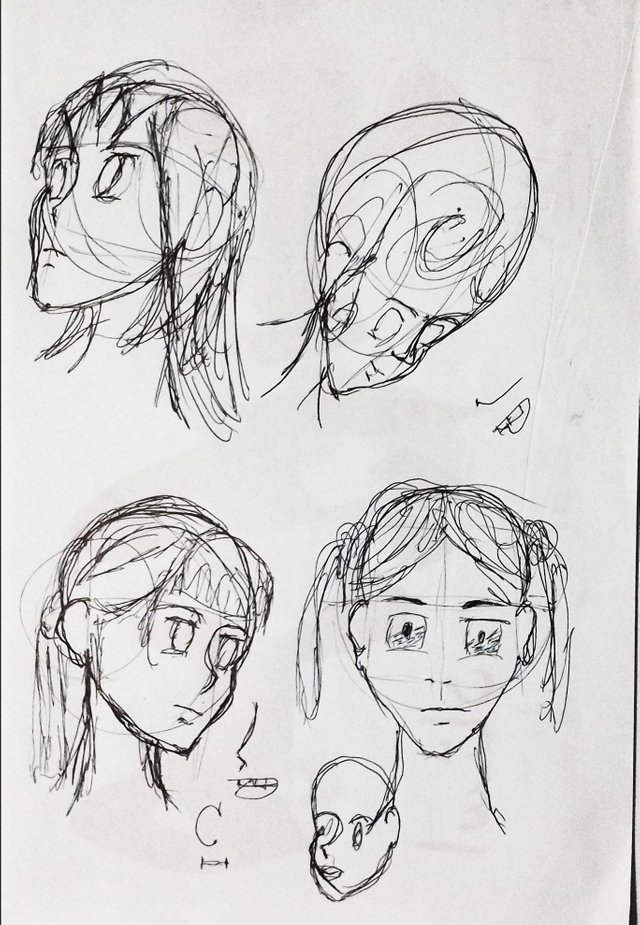 and some eye/mouth/nose doodling to learn how they are drawn.